Vegetarian Diet for People with Diabetes
Vegetarian Diet for People with Diabetes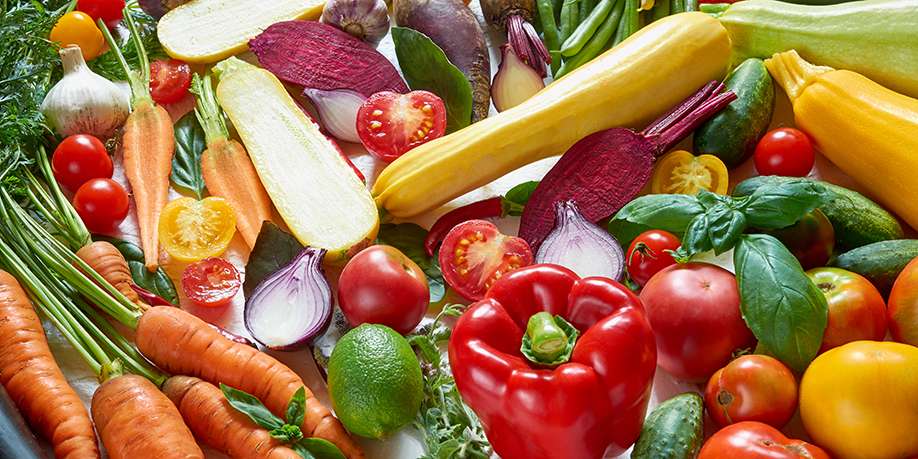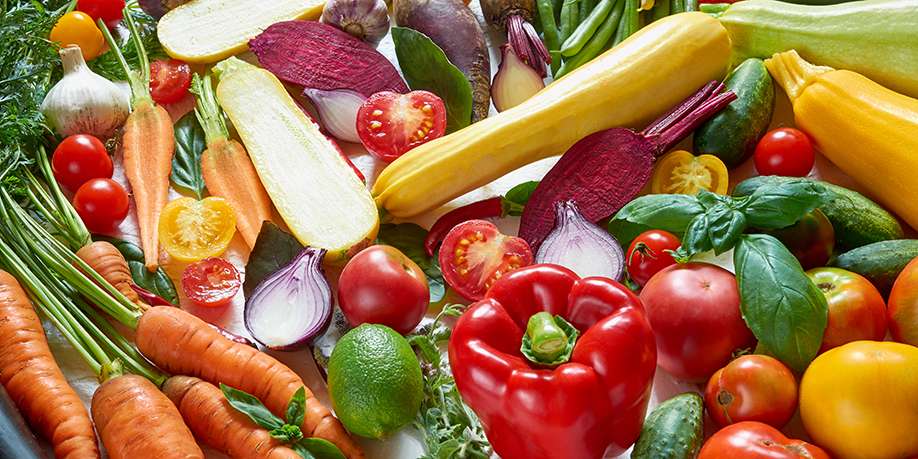 © Oksana Kolodiy | Dreamstime.com
Choosing a diet is very important for people with diabetes as the food you eat can define your success in managing your disease. With the general variety of foods comes a variety of diets, each providing its own benefits and imposing its own challenges for those willing to try them. Vegetarian diet is one of the well-known diets that is generous on benefits for people with diabetes.
A vegetarian diet, as the name suggests, has no place for any kinds of meat, fish, seafood, and any other products that contain such foods, while only allowing plant-based foods, dairy, and eggs. There are variations of vegetarian diet characterized by exclusion or inclusion of certain foods, such as: Ovo-vegetarian diet that excludes dairy products but allows eggs; Lacto-vegetarian diet that allows dairy but excludes eggs; and Lacto-ovo-vegetarian diet that includes both dairy and eggs.
If you are following a vegetarian diet, you significantly reduce consumption of trans fats and saturated fats as well as reduce level of bad cholesterol, which considerably decreases your risk of heart and blood vessel diseases that are so common in people with diabetes. Vegetarian diet is also high in fiber. Foods that are rich in fiber are slower to digest, which means you have much fewer chances to experience highly unwanted blood sugar levels spikes. Besides, fiber makes you feel full, reducing your hunger and, as a result, your daily calorie intake, which may help you keep your body weight under control as well.
However, if you are on vegetarian diet, you don't get animal-based protein, so if you have diabetes, it's important to eat adequate amounts of protein from vegetable sources because protein boosts immunity, slows down digestion, and improves satiety, which helps to regulate blood sugar levels. So make sure to include in your diet, in addition to fruit and vegetables, such protein sources as beans and pulses, lentils, chickpeas, seeds and their butters, nuts, such as almonds, cashew, peanuts, and brazil nuts, quinoa, and vegetable milks, such as soy and almond milks.
Although vegetarian diet is quite restrictive, there are plenty of vegetarian food options available in stores nowadays. Besides, it allows you to be creative in the kitchen as well. Here we're going to share some of our favorite recipes suitable for vegetarian diet.






Quinoa Burger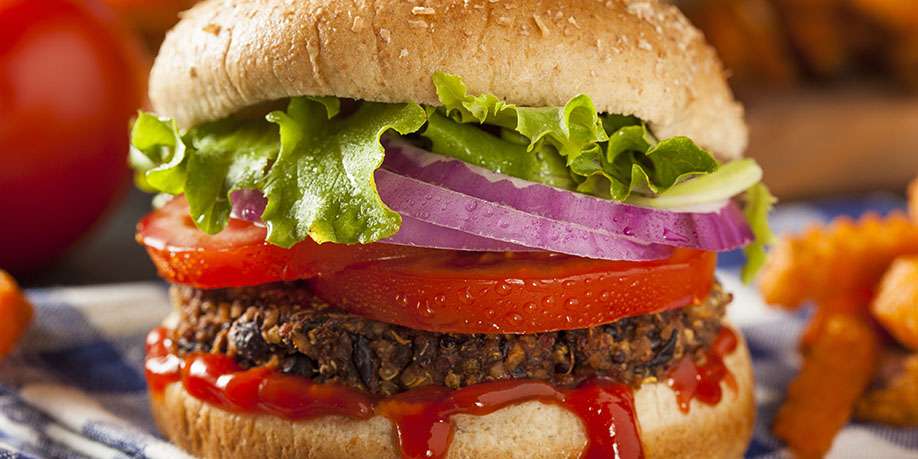 This recipe is for a diabetic-friendly quinoa burger – a meatless burger that even meat-lovers enjoy!
Kohlrabi and Pine Nuts Salad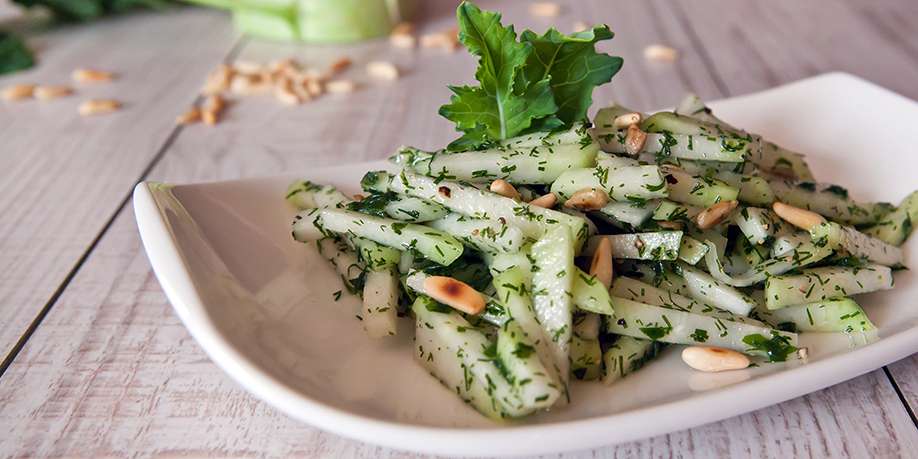 This is a simple salad with unique taste. Made with diabetic-friendly ingredients, kohlrabi and pine nuts salad not only tasty, but very healthy as well – a valuable addition to your lunch and dinner menu!
Vegetarian Portobello Burger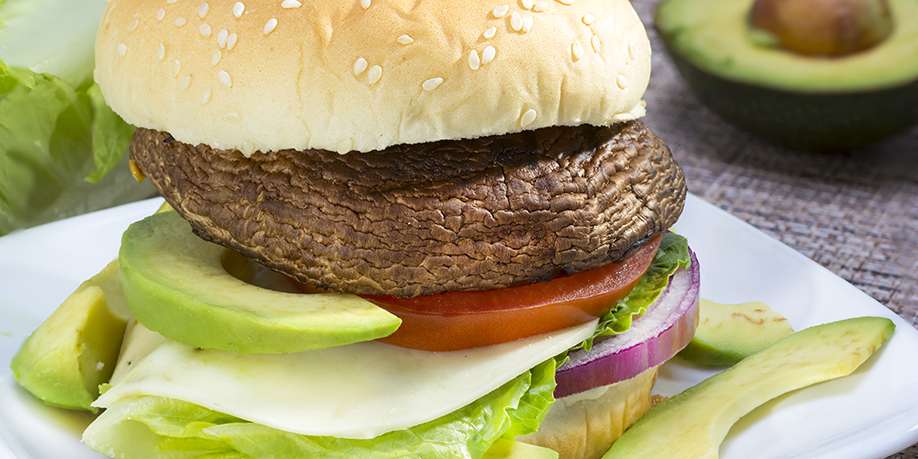 This diabetic-friendly recipe is for veggie burger without a cutlet – only mushrooms, cheese and vegetables.
Cabbage, Apple, and Carrot Salad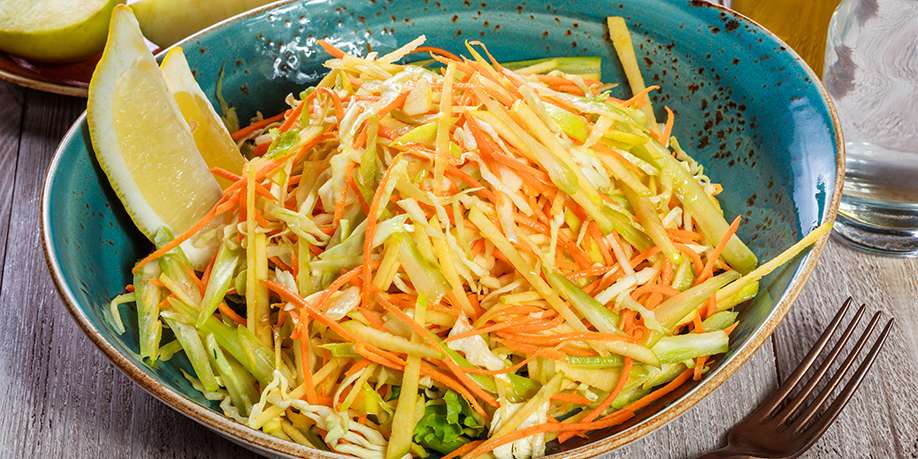 You can eat this light and juicy diabetic-friendly salad with no risk of gaining extra weight. The mix of soy sauce and olive oil give this salad a unique and interesting taste.
Chickpea Burger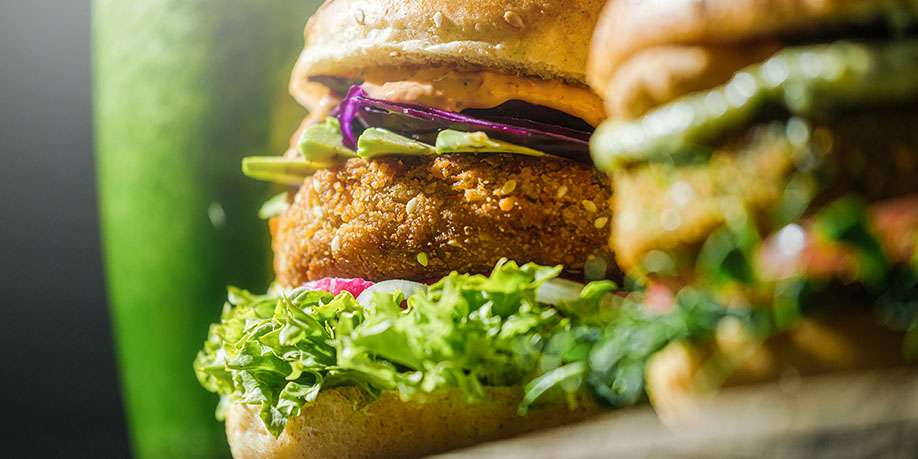 This diabetic-friendly recipe is not only good for people with diabetes, but for vegetarians as well.
Vegetarian Tacos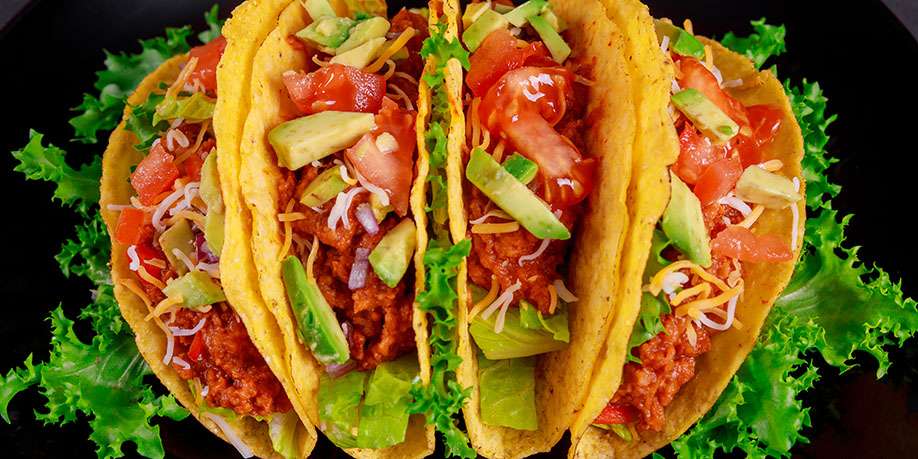 Vegetarian tacos are a perfect diabetes-friendly dinner option when meat is not on the menu.
Falafel Burger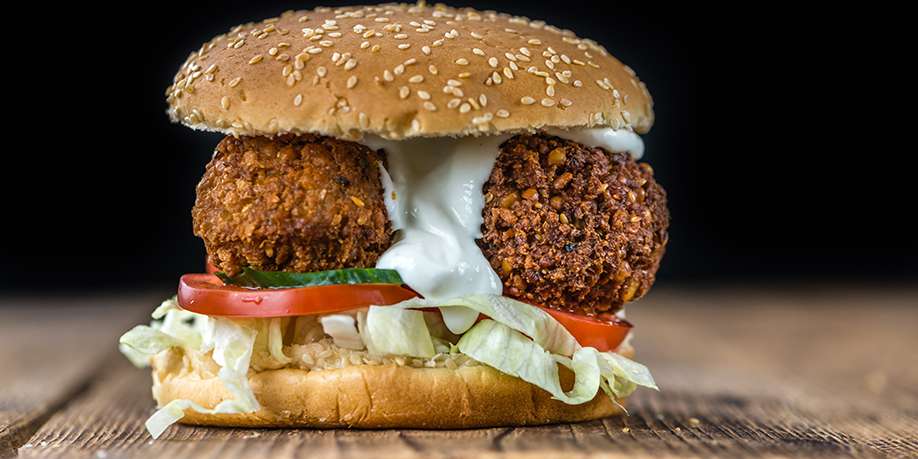 This diabetic-friendly burger is easy to make and full with Mediterranean flavor. And it's perfect for vegetarians as well!
Vegetable Salad with Fried Pumpkin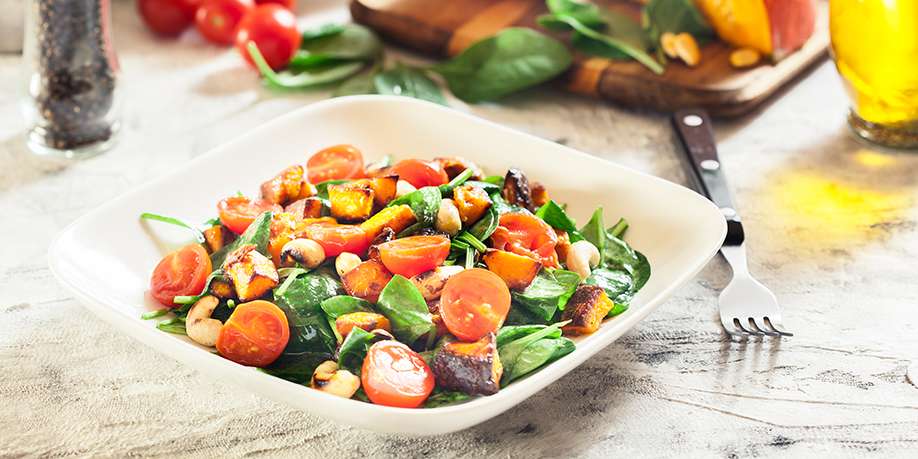 The fried pumpkin gives a new flavor to a simple diabetic-friendly vegetable salad, making its taste very original.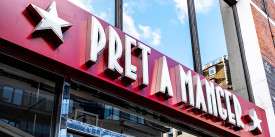 Pret A Manger for People with Diabetes - Everything You Need to Know!
Read Next >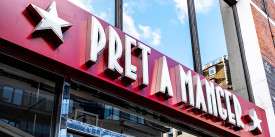 Pret A Manger for People with Diabetes - Everything You Need to Know!
Next >










Do you have any questions about your diabetes condition or general questions about diabetes? You can now post those questions in DiabetesIQ Forum and have our diabetes experts answer your questions for FREE! Yes, there is absolutely no catch! - Registration only takes a few seconds and it's FREE. No credit card needed. You can ask any number of diabetes questions, all for FREE! Register today and join the conversation!