Best Foods High in Vitamin B for People with Diabetes
Best Foods High in Vitamin B for People with Diabetes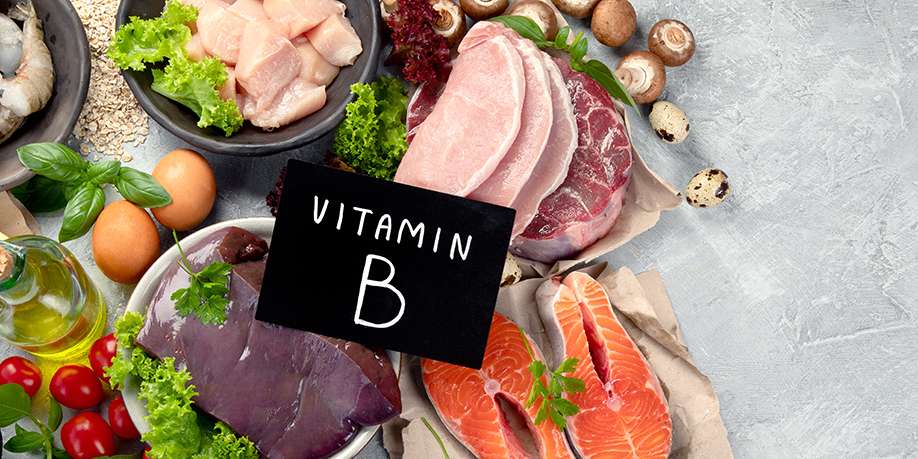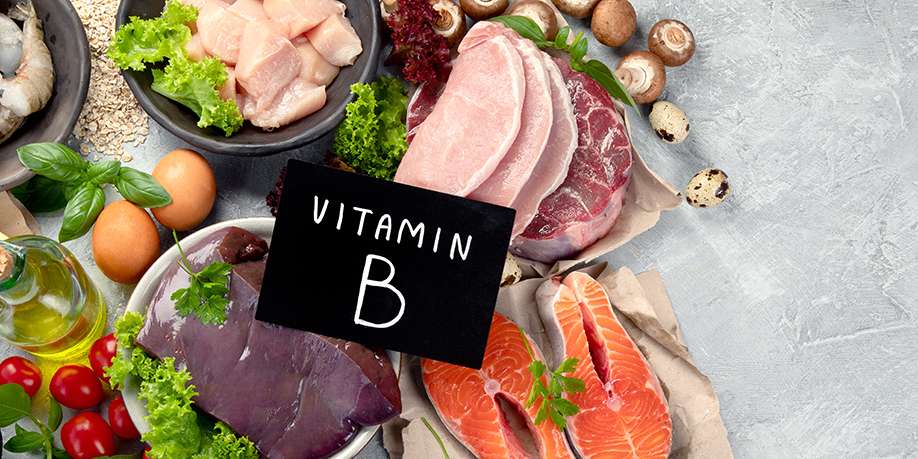 © Tatjana Baibakova | Dreamstime.com
Success of diabetes management lies in consistency, which means once the treatment is determined, you have to stay committed to it. That includes both medications and diet. It's pretty straightforward with medications – you follow what your doctor prescribed. Finding the path to a diabetes-friendly diet is trickier because more often than not your food choices depend on you. You have to make sure that the food you eat contains the proper amount of vitamins and nutrients necessary for your body to function properly. You can consider taking supplements, but if you approach your diet smartly, you can get most or all of the vitamins and nutrients your body needs from food. Vitamin B is not an exception.
To be exact, Vitamin B refers to 8 different vitamins: Vitamin B-1 (thiamin), Vitamin B-2 (riboflavin), Vitamin B-3 (niacin), Vitamin B-5 (pantothenic acid), Vitamin B-6 (pyridoxine), Vitamin B-7 (biotin), Vitamin B-9 (folate or folic acid), and Vitamin B-12 (cobalamin). Each of these vitamins plays an important role for your health.
Vitamin B-1 is important for growth and function vital organs including your heart and brain. Vitamin B-2 is essential for breaking down fats. Vitamin B-3 helps improve cholesterol levels, which is vital for people with diabetes. It also helps maintaining healthy digestion, nerves, and skin – also highly important for people with diabetes. Vitamin B-5 contributes to keeping your nervous system and the brain healthy. Vitamin B-6 can boost your immune system and is also essential for producing red blood cells. Vitamin B-7 is needed to metabolize carbohydrates, fats, and protein and also supports health of your hair and nails. Vitamin B-9 plays a critical part in making genetic material (RNA and DNA) as well as amino acids that are highly important for cell growth. Vitamin B-12 is needed for keeping the body's nerve and blood cells healthy. It also helps producing genetic material (DNA) and preventing a blood condition named megaloblastic anemia, which makes people feeling weak and tired. Vitamin B-12 deficiency is especially common in people with diabetes as metformin – one of the most common medications for controlling blood sugar levels – often causes it. That makes it vital for diabetic patients to replenish Vitamin B-12 through diet.
There are many foods that can provide all kinds of Vitamin B to your body. Among them are salmon, milk, eggs, liver as well as other organ meats, beef, chicken, turkey, yogurt, seafood like clams, mussels, and oysters, and also legumes, such as chickpeas, black beans, kidney beans, lentils, and green peas.
This variety of foods guarantees that you will not be bored with dishes that have high content of Vitamin B. We'd like to share with you here a few of our favorite dishes that fall into this category.



Grilled Salmon in Mustard Sauce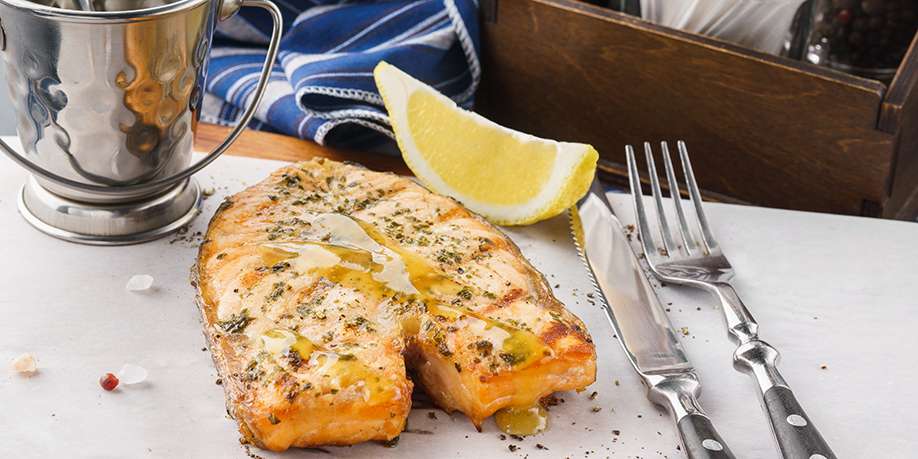 Having a grill party, but not all guests eat meat? This simple diabetic-friendly recipe will help you treat those, who are not in the mood for a burger.
Salmon with Orange and Ginger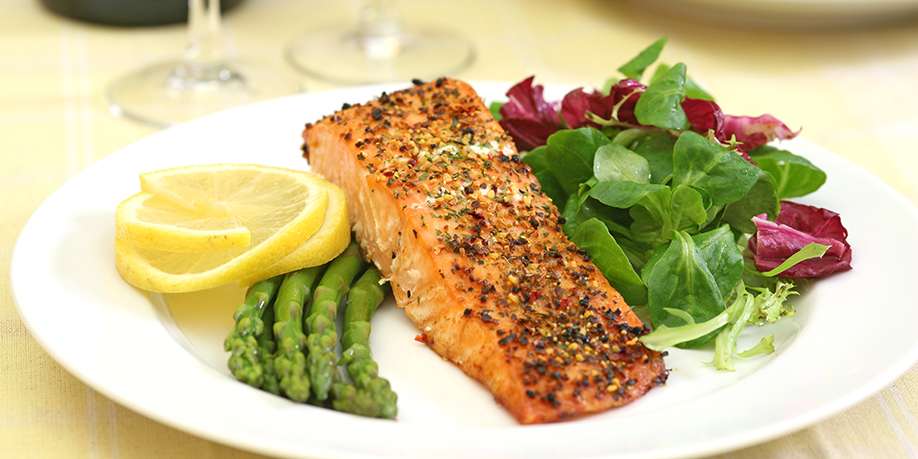 It's hard to find a healthier dish than baked salmon. But if you got bored with your usual way of baking the fish, try this diabetic-friendly recipe that gives salmon a very unique flavor.
Baked Spicy Chickpeas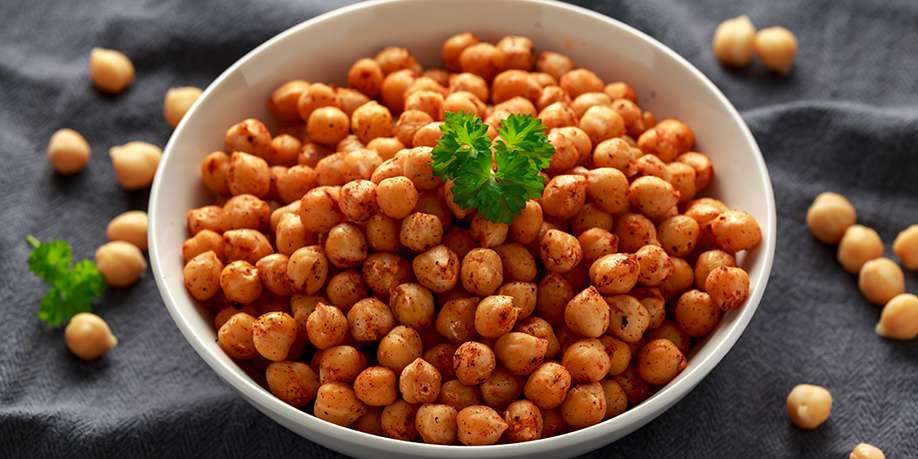 Baked chickpeas with paprika, olive oil, garlic, and hot peppers is a delicious diabetic-friendly appetizer with a bright and savory taste.
Turkey with Green Beans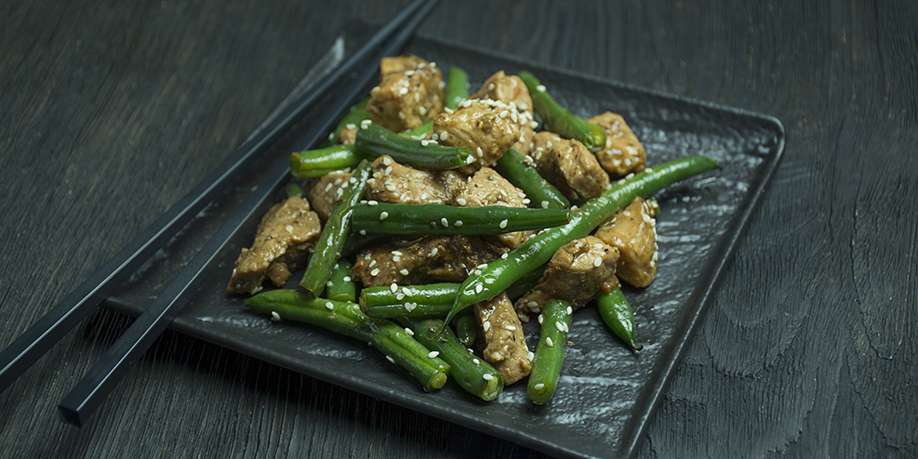 Those, who love Asian cuisine, will enjoy this easy to make and diabetic-friendly dish.
Green Beans with Lemon and Nuts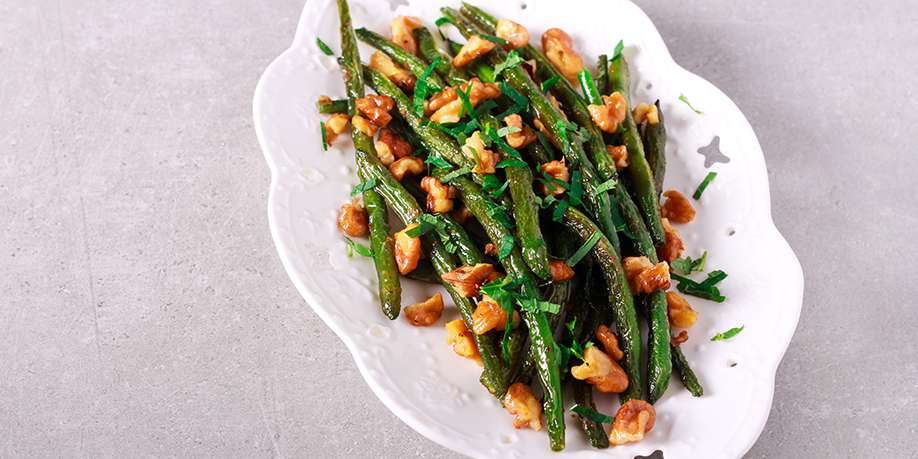 Green beans with lemon and nuts are very aromatic, tasty and diabetic-friendly dish. It is perfect as a side dish for meat and fish cooked in different ways. Cooking green beans is really quick and simple. Besides, the dish is very light and low in calories.
Pork in Tomato Sauce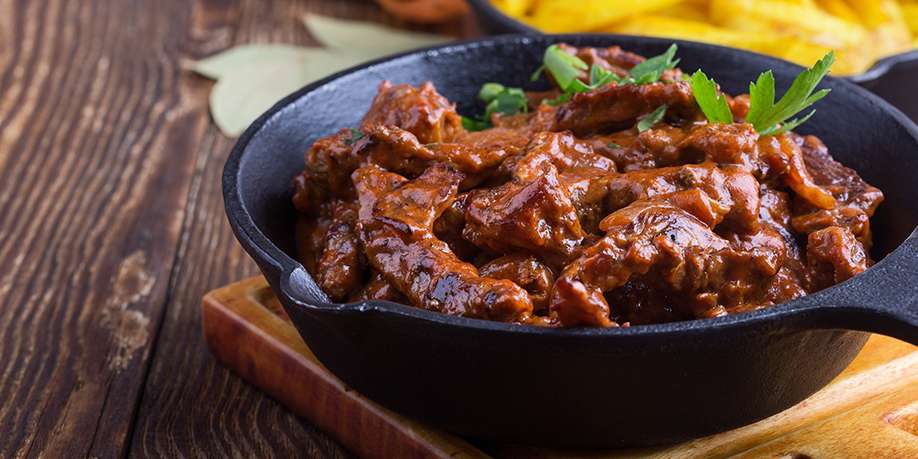 Everyone, who like meat with vegetables, will enjoy this simple, delicious and diabetic-friendly recipe. The meat will get tender, while the vegetables will remain crispy a bit.
Lentils with Carrots and Onions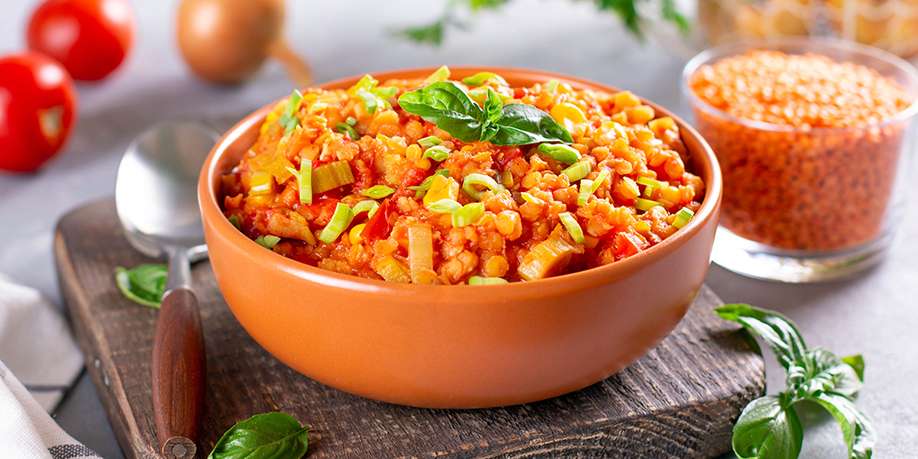 Lentils with onions and carrots is a wonderful diabetic-friendly side dish that goes well with any meat entrée, as well as with fresh salads. It is quick and easy to cook too.
Red Lentil Soup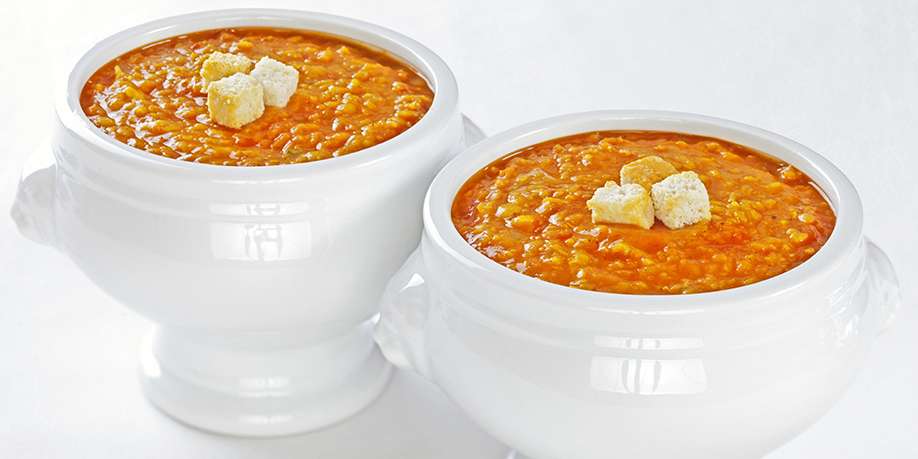 This is a very easy and quick to make diabetic-friendly vegetable soup that turns out hearty and very tasty! It can also be based on any broth of your choice.
Cream Green Peas Soup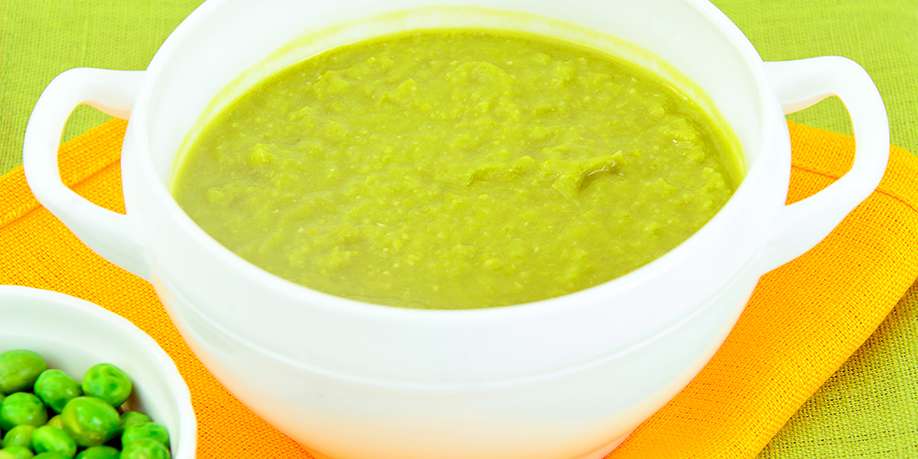 This beautiful green pea soup is creamy, diabetic-friendly, easy to make, and very tasty as well.
Chicken Liver with Mushrooms and Cream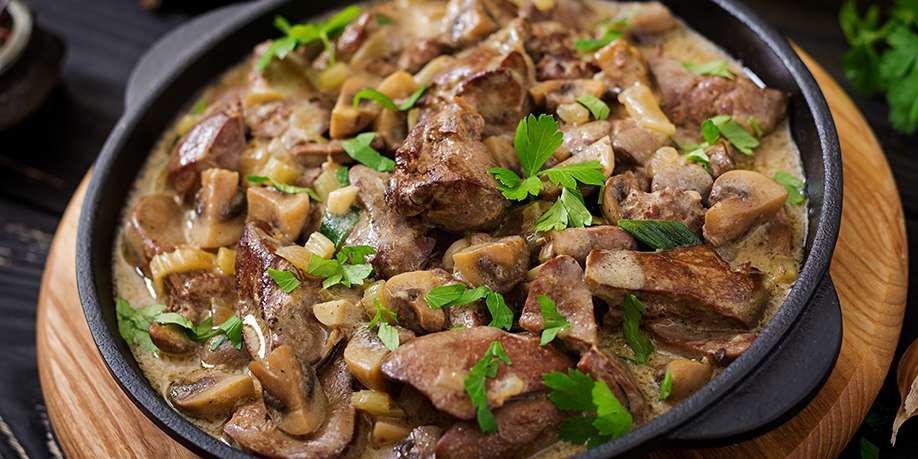 Chicken liver is recommended for people with diabetes, especially for those, who suffer from the slow blood clotting and whose wounds take long time to heal. The creamy sauce makes this diabetic-friendly dish tender, juicy and distinctively tasty!
Baked Chicken with Vegetables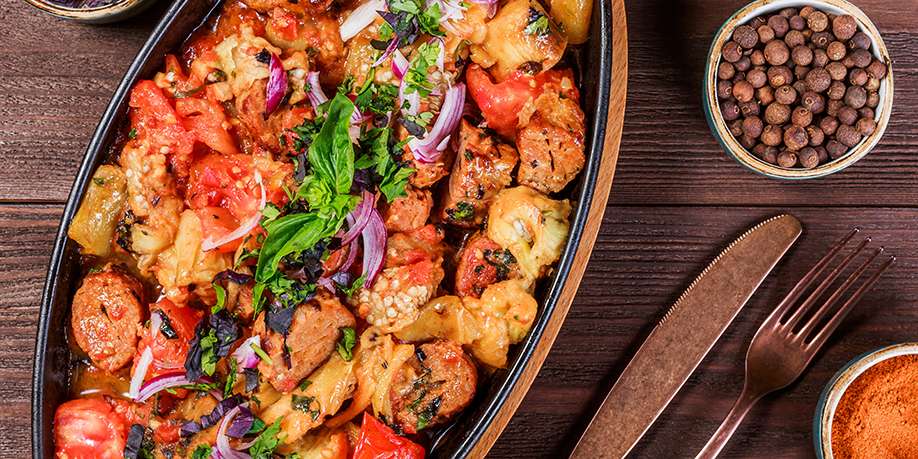 Baked chicken with vegetables is a great diabetic-friendly gourmet entree that will make your dinner special.
Boeuf Bourguignon (Beef Bourguignon)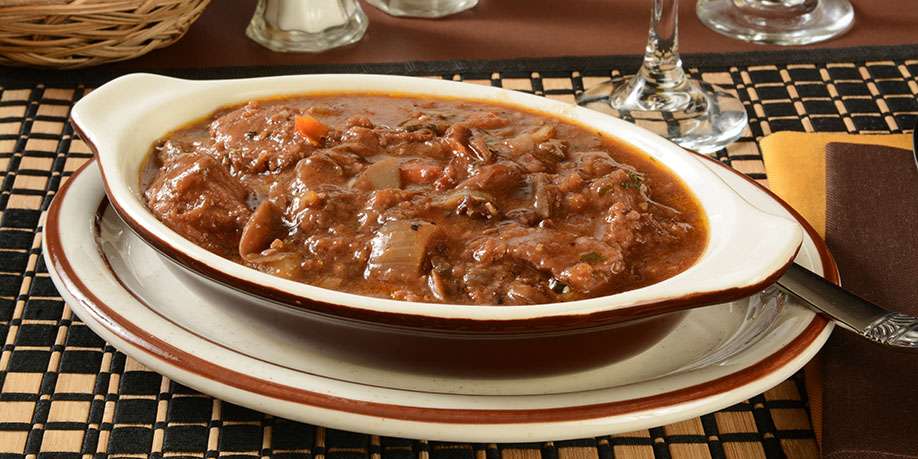 This is a super delicious and aromatic beef stew braised in red wine and beef stock, flavored with a bit of bacon and vegetables. This diabetic-friendly dinner entrée definitely deserves a place on your dinner table!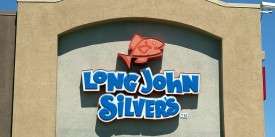 Long John Silver's for People with Diabetes - Everything You Need To Know!
Read Next >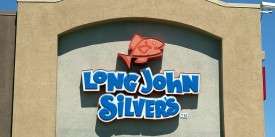 Long John Silver's for People with Diabetes - Everything You Need To Know!
Next >










Do you have any questions about your diabetes condition or general questions about diabetes? You can now post those questions in DiabetesIQ Forum and have our diabetes experts answer your questions for FREE! Yes, there is absolutely no catch! - Registration only takes a few seconds and it's FREE. No credit card needed. You can ask any number of diabetes questions, all for FREE! Register today and join the conversation!