Best Foods High in Vitamin D for People with Diabetes
Best Foods High in Vitamin D for People with Diabetes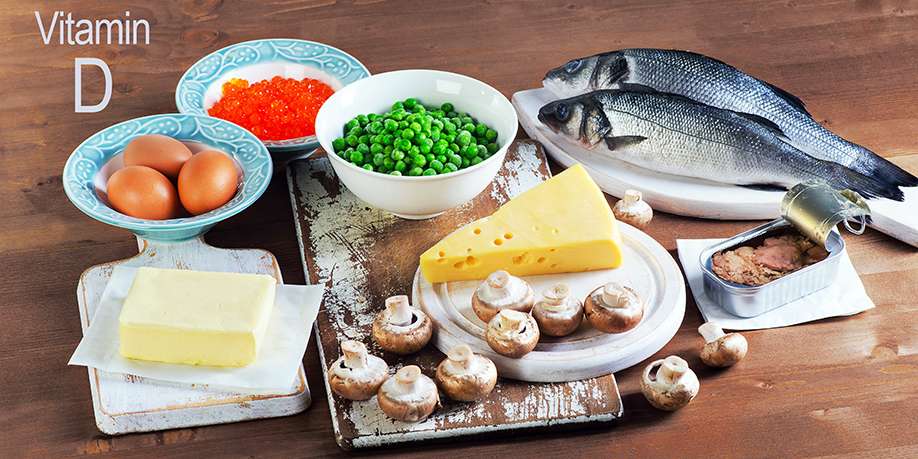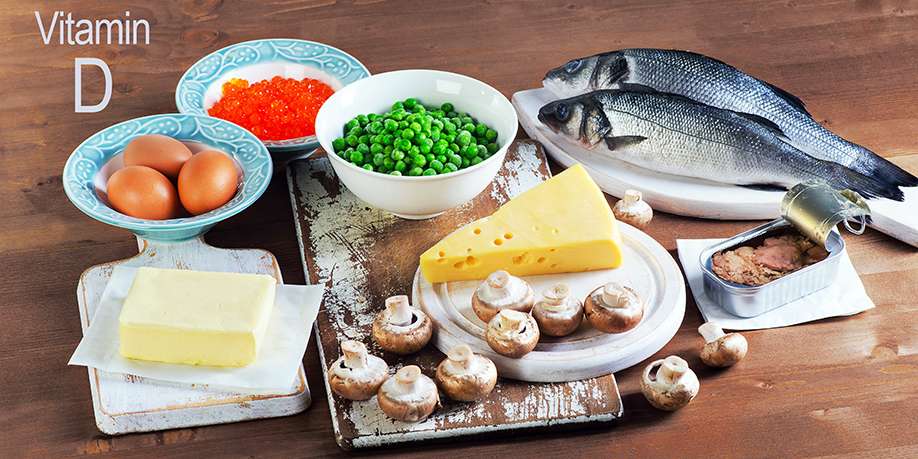 © Tatjana Baibakova | Dreamstime.com
Vitamin D is most commonly associated with bone and muscle health. Human body is unable to effectively absorb calcium without the presence of Vitamin D and calcium is required for bone and muscle strength.
However, being good for our bones is not the only benefit of Vitamin D. It also plays a very important role for people with diabetes, positively impacting insulin secretion as well as stimulating receptors that affect insulin sensitivity. Besides, Vitamin D plays a crucial role in regulating your body's use of calcium, while the presence of calcium is critical for fat and muscle's response to insulin. In other words, the connection is simple – we need calcium to uptake glucose and insulin and we need Vitamin D to have calcium in our body.
So what is Vitamin D? – It is a fat-soluble nutrient that our body cannot produce on its own, so we obtain it either by synthesis in the skin when we get exposed to ultraviolet rays from the sun or through the diet. Because Vitamin D is not water-soluble but fat-soluble, you absorb it best when you get it from a fat-containing food such as certain kinds of fish like salmon, tuna, eel, and mackerel, as well as beef and veal liver, pork, egg yolk, cheese, yogurt, mushrooms, caviar, and also from foods fortified with Vitamin D, including milk, cereals, orange juice, soy milk, and tofu.This rather generous selection of products allows you to make a variety of Vitamin D rich dishes. We'd like to share with you here a few of our favorite dishes made with ingredients high in Vitamin D.



Baked Salmon with Mustard and Lemon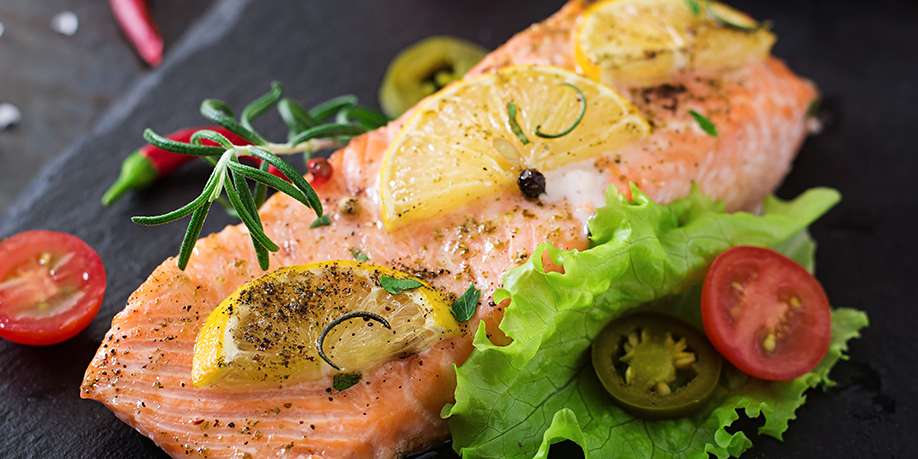 This diabetic-friendly dish is ideal for people who don't have much time to cook, but want to eat healthy, restaurant-worthy food in the comfort of their homes.
Pink Salmon Baked with Onions and Tomatoes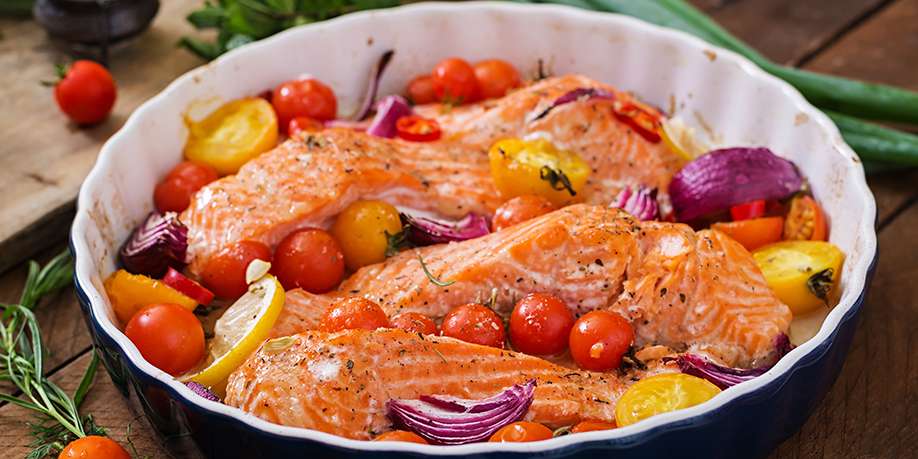 Pink salmon cooked in the onion and tomato juice turns out to be a very tender and tasty diabetic-friendly dish.
Tuna Steak with Brussels Sprouts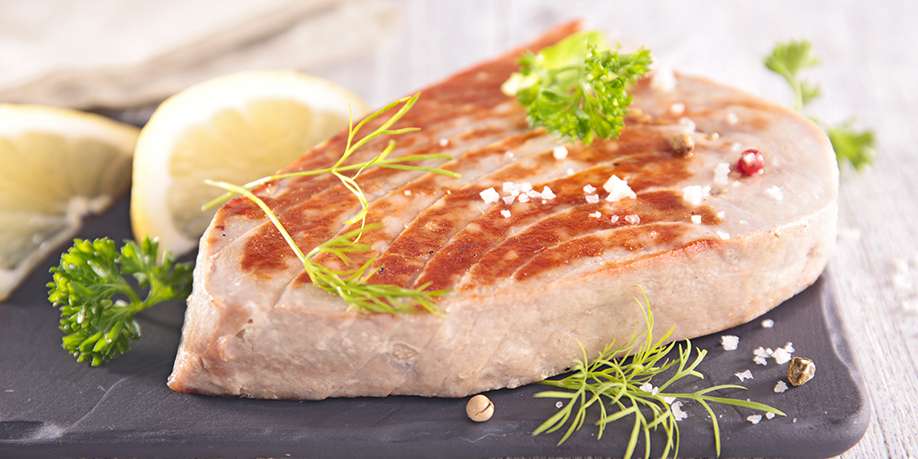 This diabetic-friendly dinner entrée is very delicious and flavorful. The fish is marinated because tuna absorbs and retains the aromas of sauces and marinades very well, and Brussels sprouts perfectly complements the fish.
Crispy Tofu in Lemon Sauce with Onions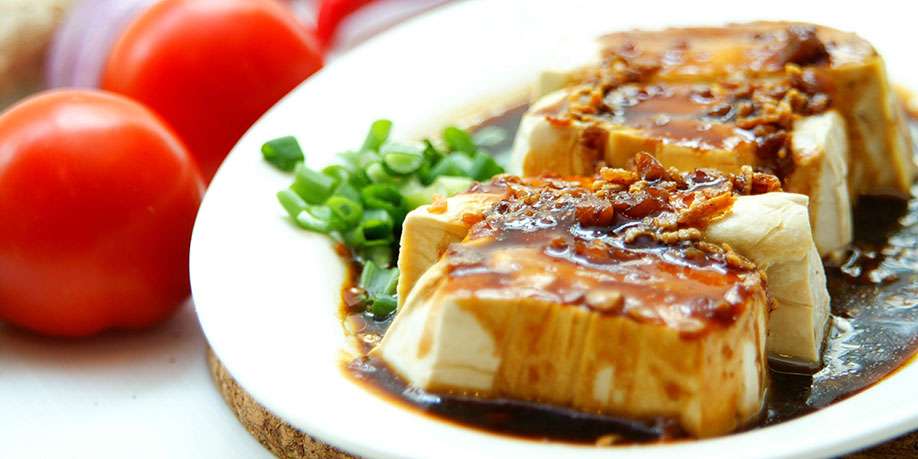 An amazingly flavorful and diabetic-friendly tofu dish that is not hard to make and has a big chance to become your favorite tofu dish.
Summer Fruit Salad with Yogurt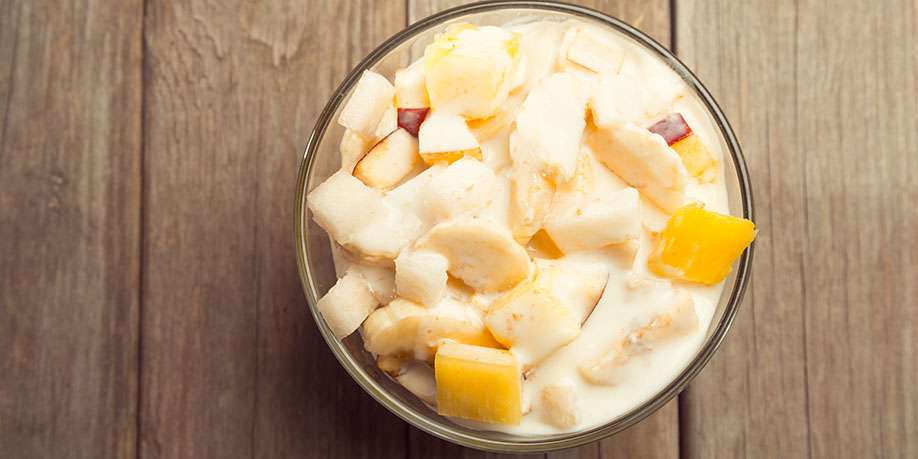 This diabetic-friendly fruit salad with yogurt can easily become your family favorite. It's super easy to make and it fits great with virtually every dish in the summer.
Pork Tenderloin with Garlic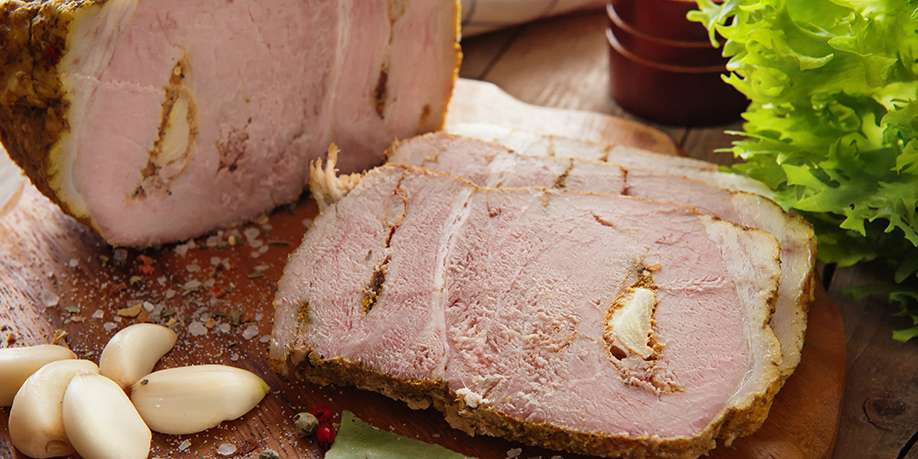 Try this recipe for perfectly tender, juicy, and diabetic-friendly baked pork tenderloin dinner entrée that will make you lick your plate. Your family and guests will be happy!
Baked Pork with Oranges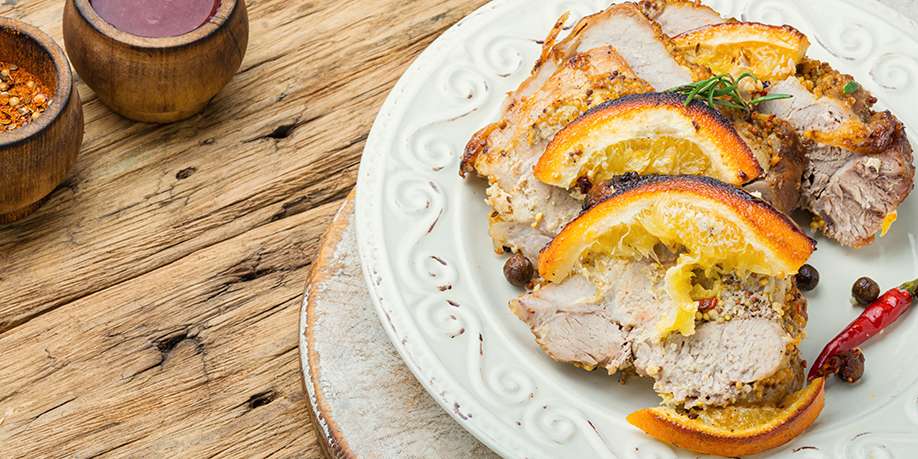 A delicious diabetic-friendly dinner entrée for a special occasion. A combination of oranges and honey give the dish its unforgettable citrusy sweetness.
Beef Liver with Apples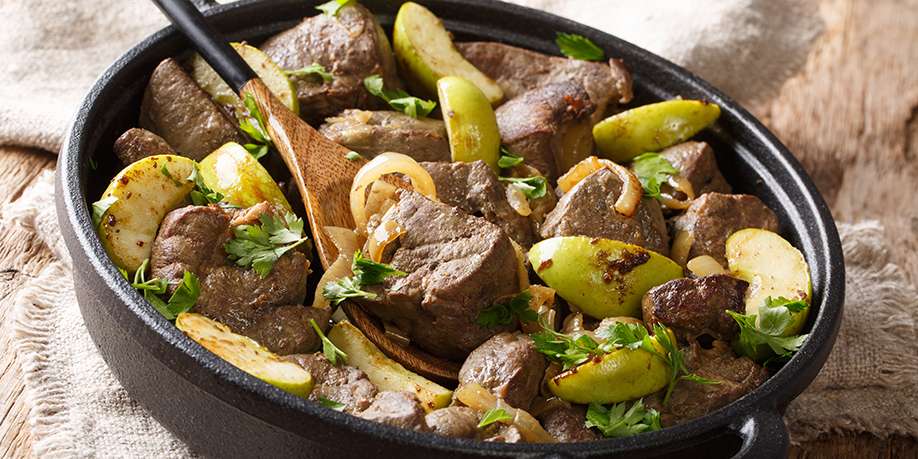 Try this diabetic-friendly recipe and enjoy tender beef liver with the apple flavor that makes this dish special.
Eggs Stuffed with Cheese and Herbs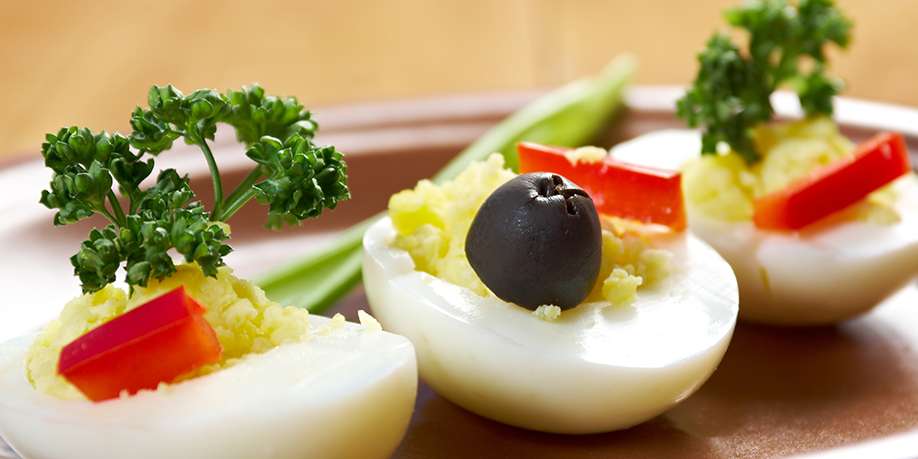 An excellent simple and diabetic-friendly snack or appetizer for any occasion is eggs stuffed with cheese and herbs.
Mushrooms Grilled in Aluminum Foil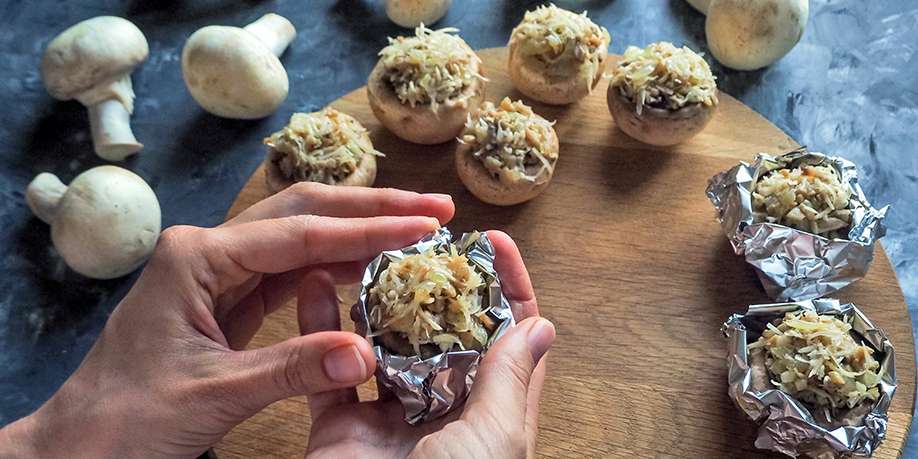 Very tasty and diabetic-friendly appetizer that is good for any lunch and dinner. Large Portobello mushrooms would be the best choice for this dish, although other mushrooms of your choice can be used as well.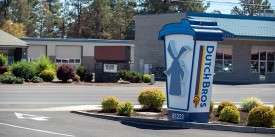 Dutch Bros Coffee for People With Diabetes - Everything You Need To Know!
Read Next >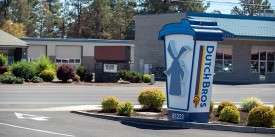 Dutch Bros Coffee for People With Diabetes - Everything You Need To Know!
Next >










Do you have any questions about your diabetes condition or general questions about diabetes? You can now post those questions in DiabetesIQ Forum and have our diabetes experts answer your questions for FREE! Yes, there is absolutely no catch! - Registration only takes a few seconds and it's FREE. No credit card needed. You can ask any number of diabetes questions, all for FREE! Register today and join the conversation!