Best Tofu Dishes for People with Diabetes – Everything You Need to Know
Best Tofu Dishes for People with Diabetes – Everything You Need to Know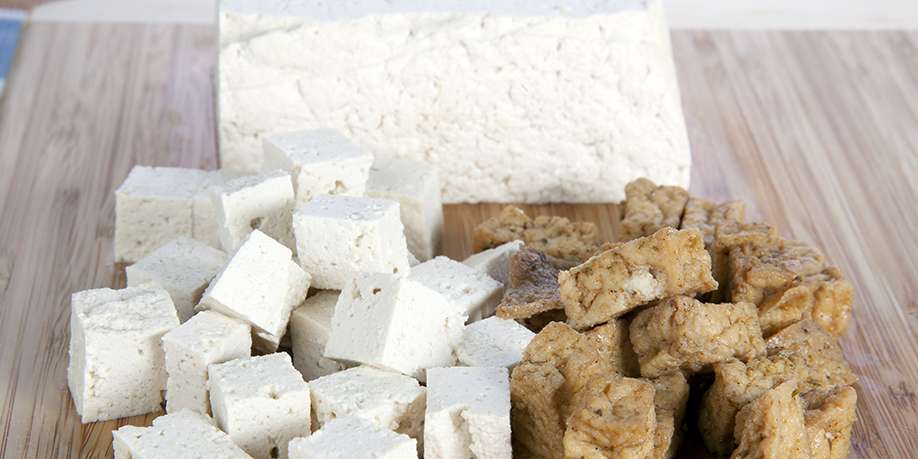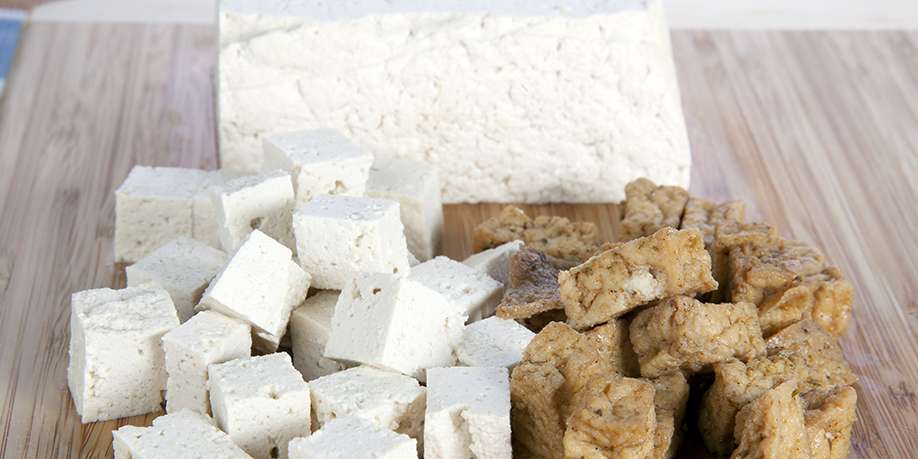 © Charlotte Lake | Dreamstime.com
Tofu is a common processed soy product that is usually associated with Asian cooking, as well as with vegetarian and vegan cuisine. A protein power house, tofu is made of soy milk that is condensed into a firm form so it can be consumed. There are different types of tofu characterized by a degree of firmness – silken, soft, medium, firm, and extra-firm, and super-firm – each of which is suitable for certain dishes.
For example, silken tofu is good for dips and smoothies; medium tofu is great for soups like miso soup; firm and extra-firm tofu are a better fit for salads, pan-fried and stir-fried dishes; and super-firm tofu can be grated and used as filling for dumplings, although it can be fried and grilled as well. Regardless of its consistency, tofu is an easy fit for many dishes because it has no flavor of its own and absorbs it from the sauces and spices you use.
While being really high in protein, which is great for those, who prefer to stay away from meat, tofu is very low on carbohydrates. – One cup of tofu contains 6 g of protein and just 0.77 g of carbs! That makes tofu a perfect candidate for a diabetes-friendly low carb diet.
Besides, various studies conducted over the recent years have discovered a number of other benefits of tofu for diabetics. Tofu improves fasting insulin, glucose tolerance, and blood vessel health, and also reduces inflammation and insulin resistance.
If you are considering to include tofu into your diet, you will most likely enjoy the experience. – Because of Tofu's high compatibility with different foods, there are many delicious recipes to explore. Here are a few of our favorite ones.
Fried Tofu with Vegetables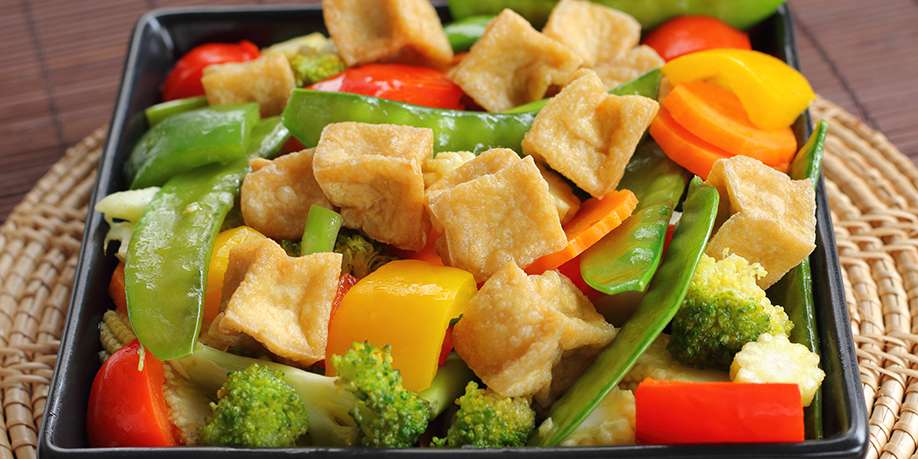 Tofu is one of the most diabetic-friendly foods that helps regulate blood sugar levels. Try this recipe and enjoy a nutritious and healthy meal for the whole family.
Baked Tofu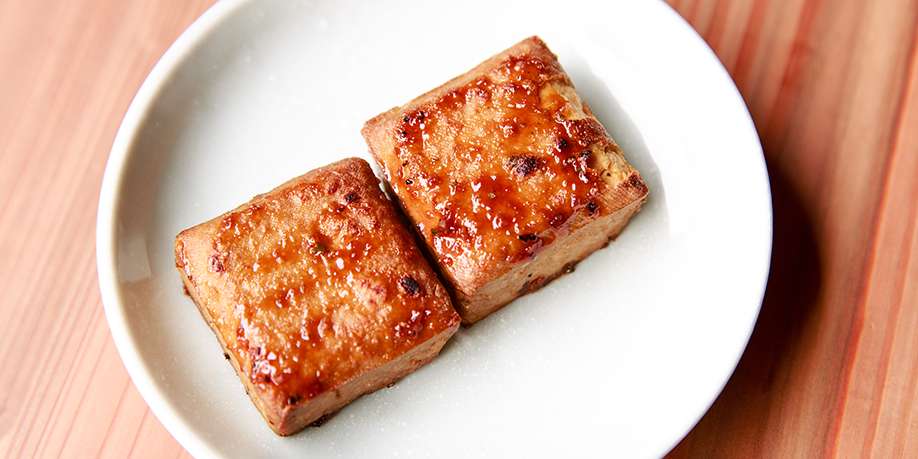 Tofu dishes are very popular around the world and it's not surprising – they are tasty, healthy, and very diabetic-friendly. This dish is a very simple one that you can prepare in minutes.
Fried Tofu with Green Beans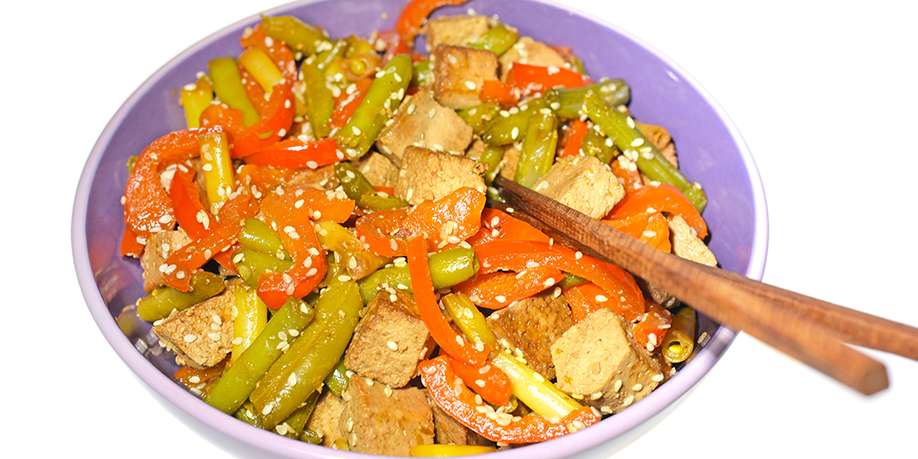 A delicious and nourishing diabetic-friendly main entrée that can easily become your household favorite.
Crispy Tofu in Lemon Sauce with Onions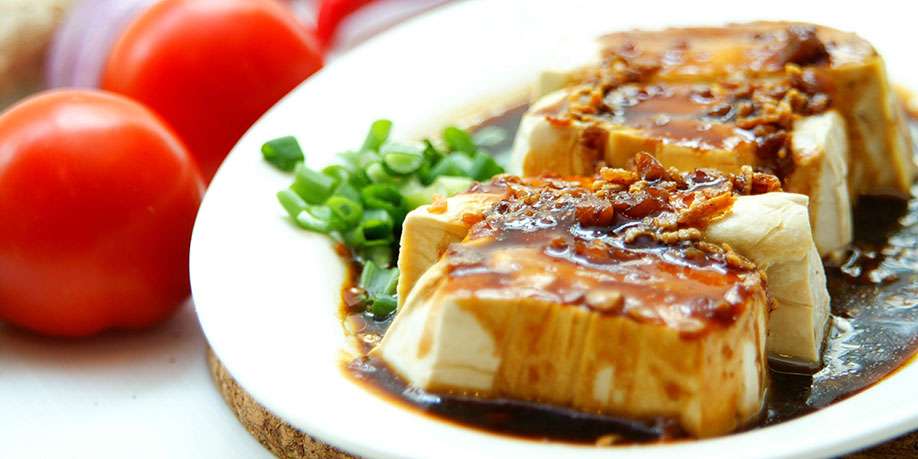 An amazingly flavorful and diabetic-friendly tofu dish that is not hard to make and has a big chance to become your favorite tofu dish.
Fried Tofu in Garlic Sauce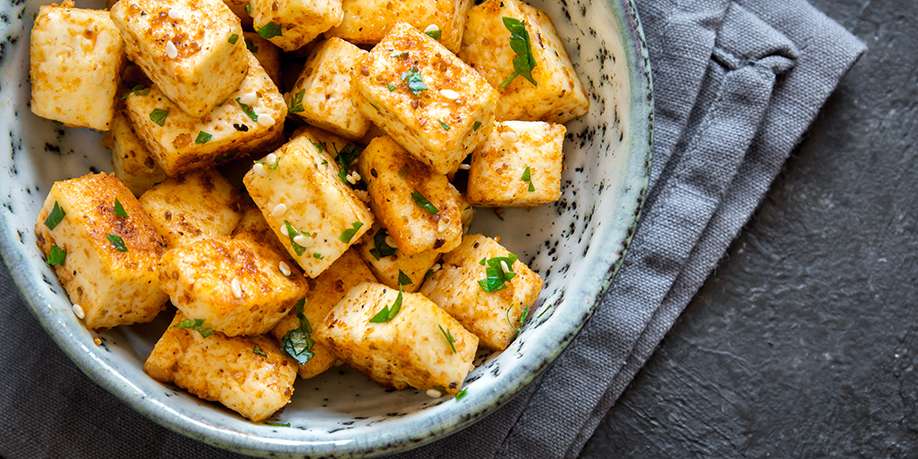 A very aromatic and savory dish that is very diabetic-friendly. Being very quick and easy to make, this tofu recipe can be a great dinner option.
Warm Salad With Squid and Tofu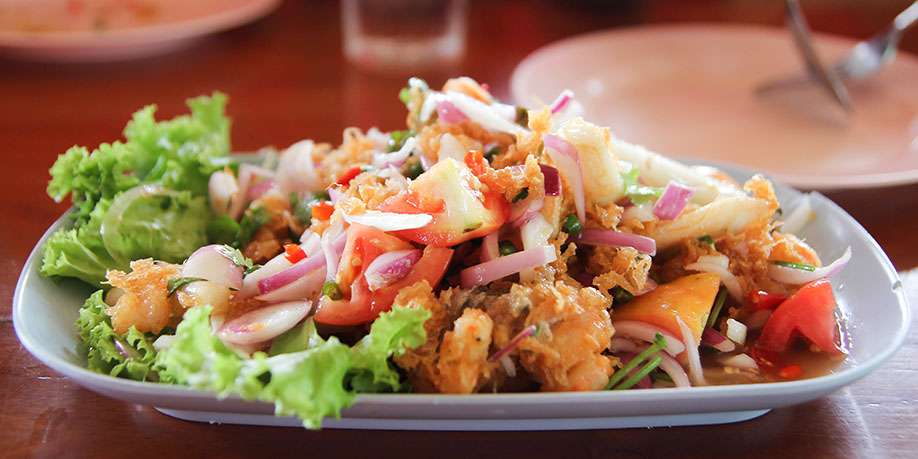 Fried tofu is great on its own, but fried squid and vegetables make this diabetic-friendly dish even more delicious!
Tofu Marinated in Lemon Juice, Garlic, and Cilantro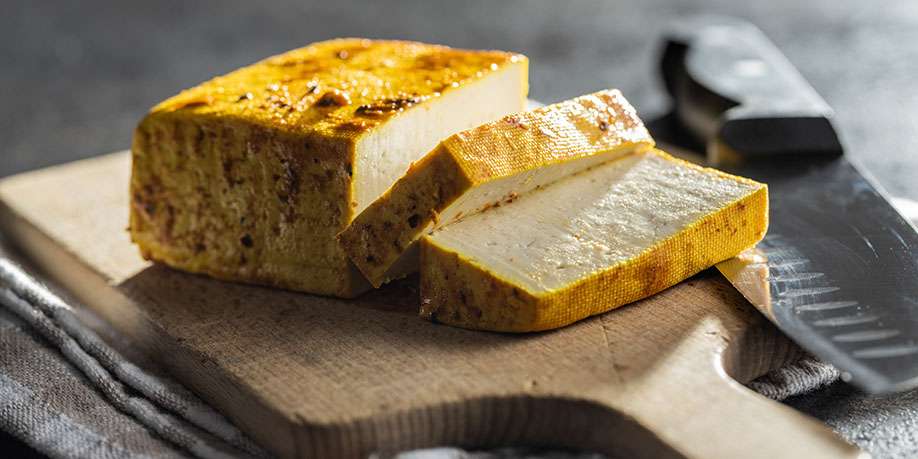 This flavor-filled diabetic-friendly tofu is soaked to perfection in a marinade of lemon juice, garlic, and cilantro. – A great ingredient for a salad or sandwich!
Rice Noodles with Tofu and Vegetables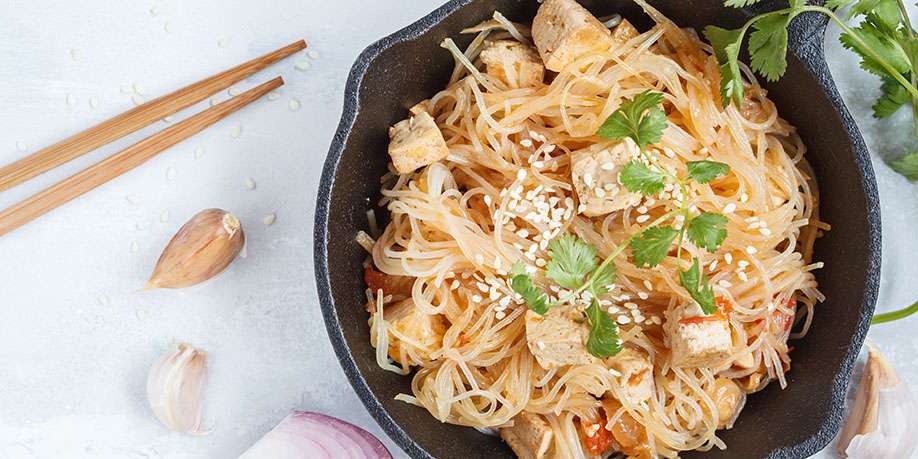 This savory diabetic-friendly dish has a bold flavor and vibrant colors thanks to the combination of its ingredients and it is a perfect fit for a vegetarian diet.
Fried Tofu with Celery and Bell Pepper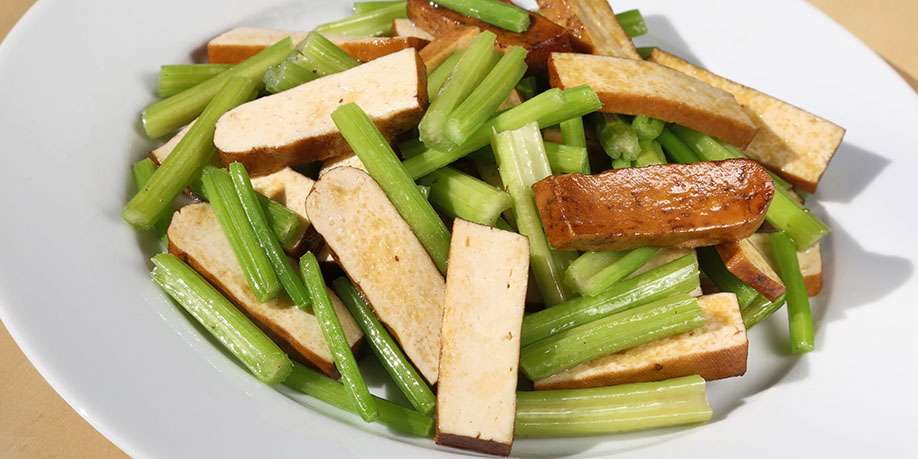 A light and easy to make diabetic-friendly dish that can make a perfect main course if you are on a vegetarian diet.
Beetroot and Tofu Salad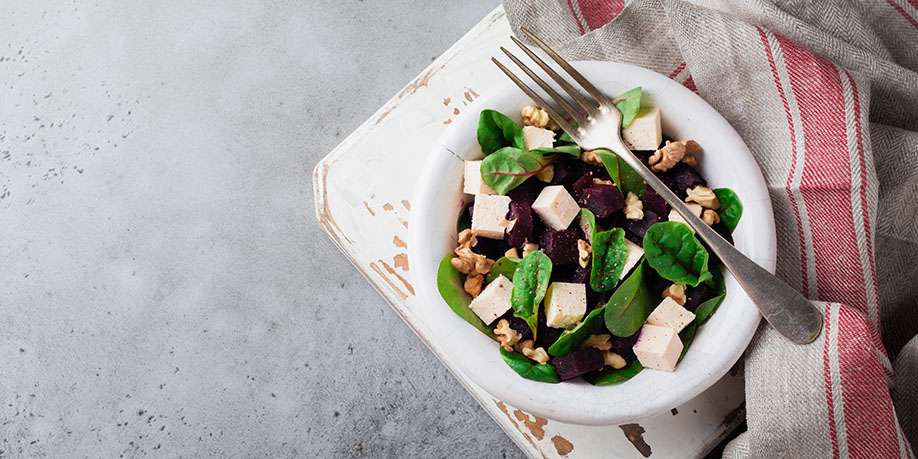 This savory and flavorful salad is great as a side and is filling enough to serve as a meal.
Crispy Tofu with Chili Sauce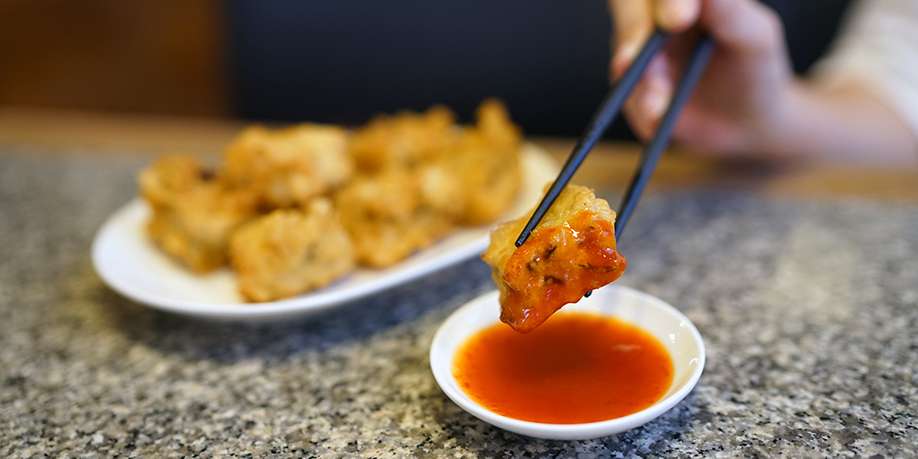 Having it crispy is a great way of enjoying tofu. And having chili sauce added to it, makes this diabetic-friendly dish even more enjoyable.
Orange Tofu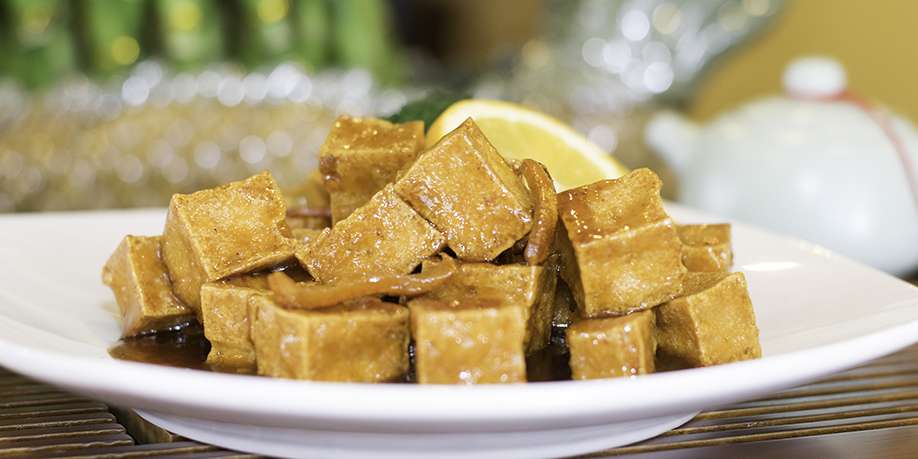 The mix of tofu and orange gives this diabetic-friendly dish a very unique flavor. And it's pretty easy to make too!
Fried Tofu with Eggplant and Bell Pepper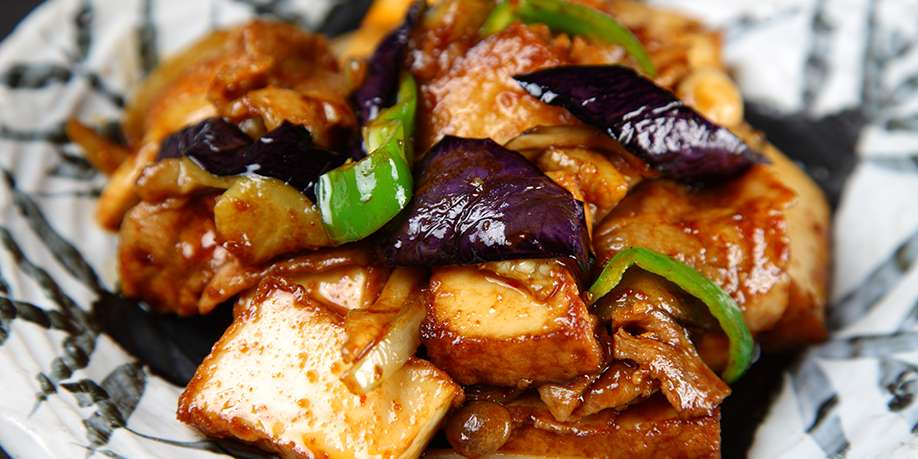 A combination of tofu, eggplant and bell pepper give you a delicious and savory diabetic-friendly dish!
Miso Soup with Tofu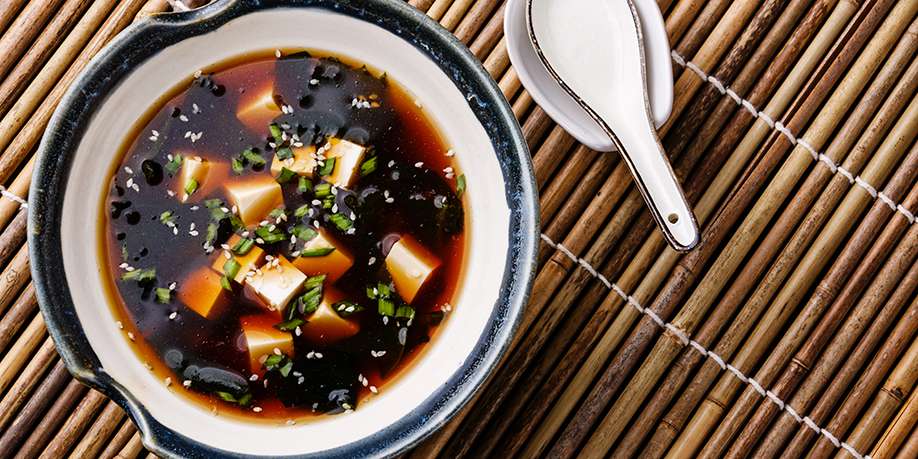 Miso soup is a traditional Japanese soup that is comforting, savory, and diabetic-friendly.
Warm Tofu with Hot Garlic Sauce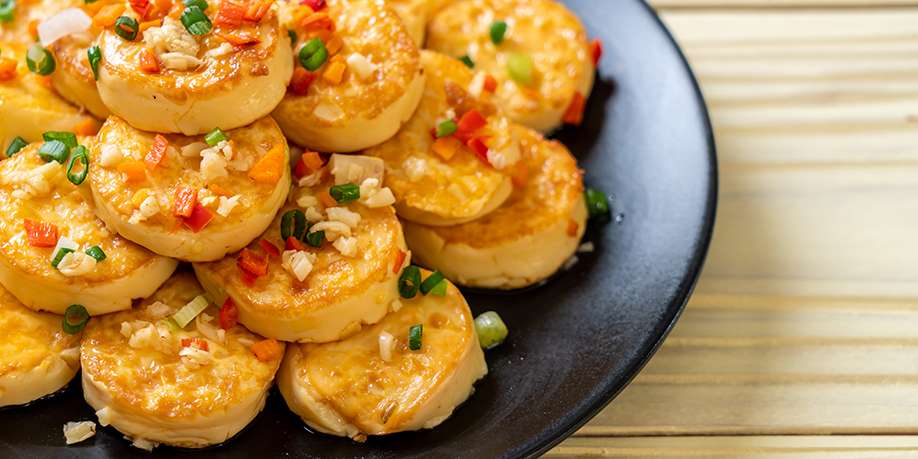 This flavorful diabetic-friendly dish makes a perfect vegetarian main course. And for meat lovers, warm tofu with hot garlic sauce will makes a great appetizer.
Soup with Tofu and Mushrooms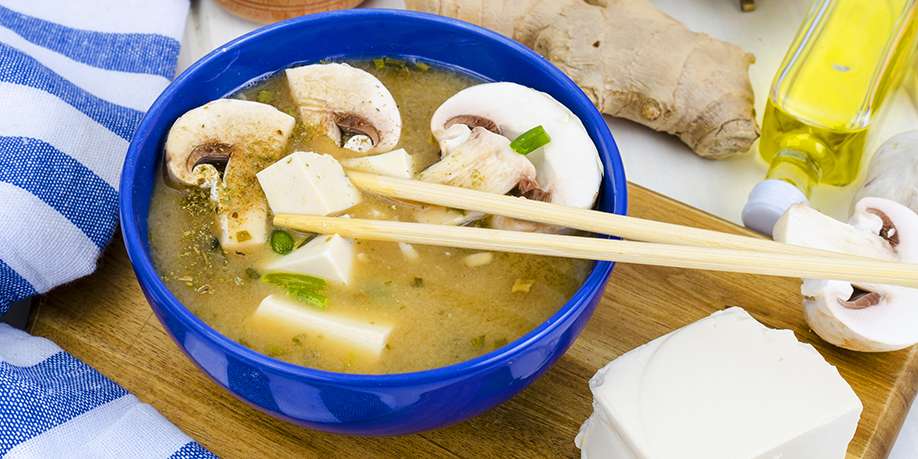 This tofu and mushroom soup is a healthy and light diabetic-friendly soup that might become one of the most favorite soups for you and your family.
Stewed Pumpkin with Tofu and Pine Nuts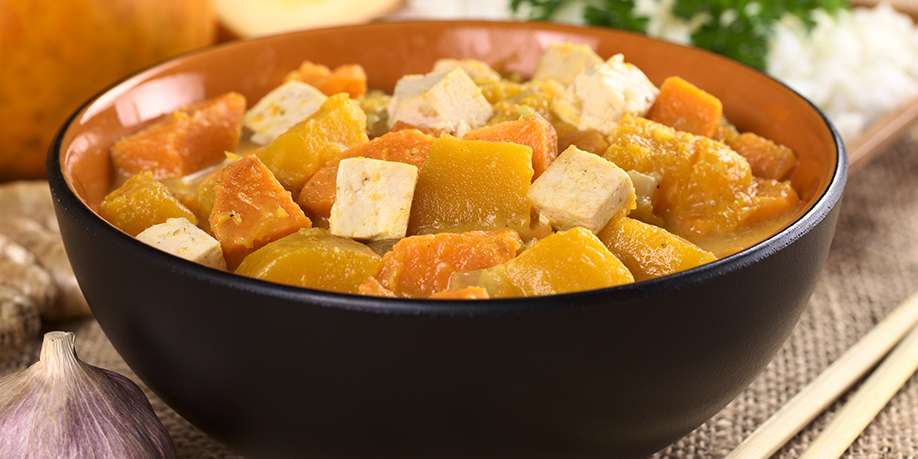 This colorful and flavorful diabetic-friendly dish is a great way to enjoy tofu!
Spinach, Parsley and Tofu Soufflé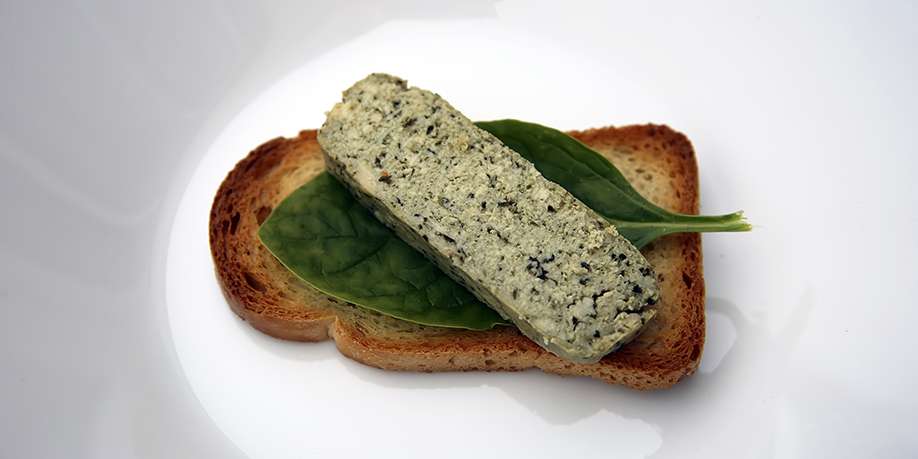 A light and healthy, diabetic-friendly soufflé with a bright color and distinct flavor.
Tofu and Mushrooms Soup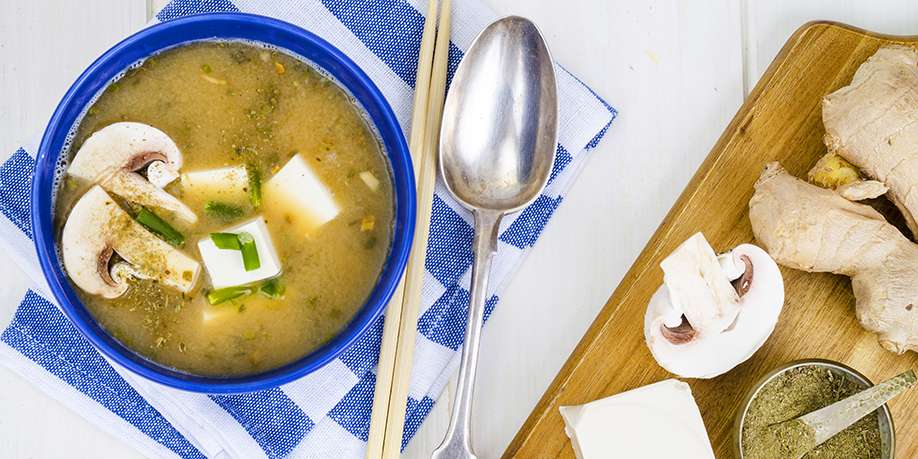 This soup with tofu and champignons has no noodles in it, which makes it exceptionally light and diabetic-friendly.
Tofu, Salmon and Broccoli Salad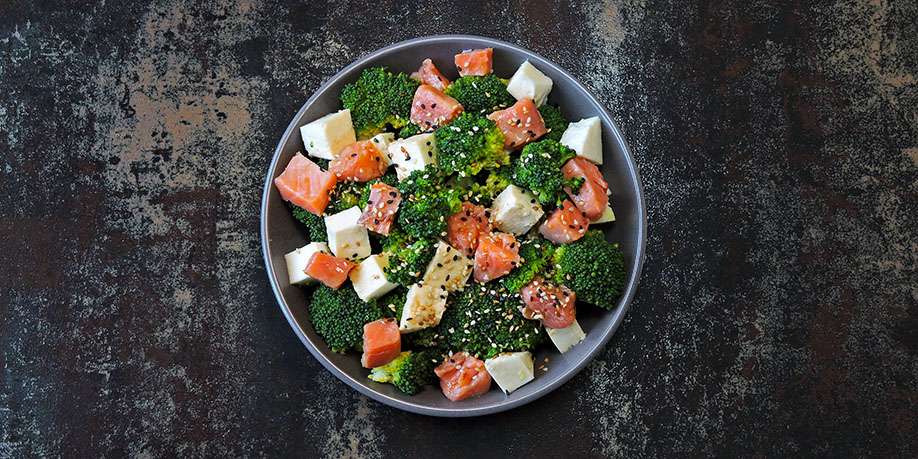 This easy to make diabetic-friendly recipe gives you a simple yet delicious combination of smoked salmon, crunchy steamed broccoli, and tofu.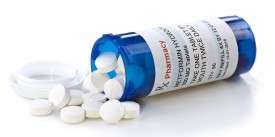 What Happens if You Accidentally Forget to Take Metformin?
Read Next >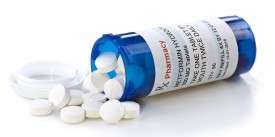 What Happens if You Accidentally Forget to Take Metformin?
Next >










Do you have any questions about your diabetes condition or general questions about diabetes? You can now post those questions in DiabetesIQ Forum and have our diabetes experts answer your questions for FREE! Yes, there is absolutely no catch! - Registration only takes a few seconds and it's FREE. No credit card needed. You can ask any number of diabetes questions, all for FREE! Register today and join the conversation!