Best Meat for People with Diabetes – Everything You Need to Know
Best Meat for People with Diabetes – Everything You Need to Know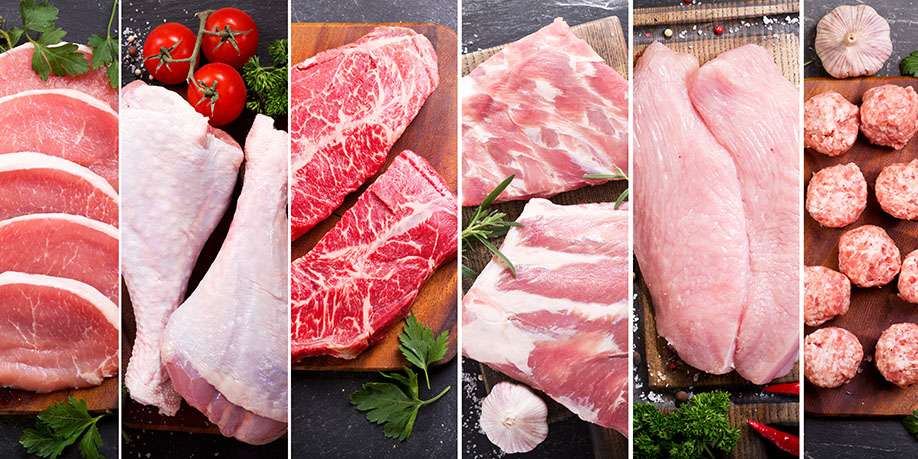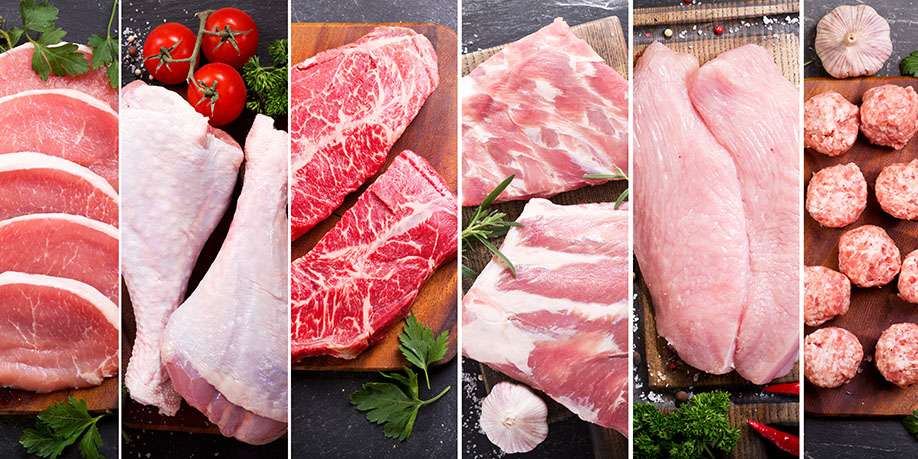 © Nitr | Dreamstime.com
Meat is a centerpiece of the meal in many cultures. Unless you are a vegetarian or vegan, who would say no to a flavorful, juicy steak or a delicious pastrami sandwich? But once you've been diagnosed with diabetes, you have to seriously adjust your diet, eliminating processed and fatty types of meat. Although that might be a challenging task, since some of your favorite cold cuts and red meats will most likely become off limits, there are still many meat choices available to you.
As a general rule, the leaner the meat, the better it is for you, which makes turkey and skinless chicken breast your best choice of meat. But these kinds of poultry aren't the only meats you can enjoy. In fact, the variety of diabetes-friendly meats is quite rich. Your dinner menu may feature such lean cuts of beef as tenderloin, sirloin, and flank steak. You can also enjoy lean pork, veal, rabbit, and even goose and duck if you avoid eating the skin.
If that is not enough, some fattier meats can also be consumed in moderation. Among them are T-bone steak, chuck steak, ground beef and turkey, pork chops, and liver.
With such a selection of meat choices, you have plenty of room for imagination in the kitchen. Check out some of our favorite meat recipes for inspiration:
Steak with Figs and Apples in Wine Sauce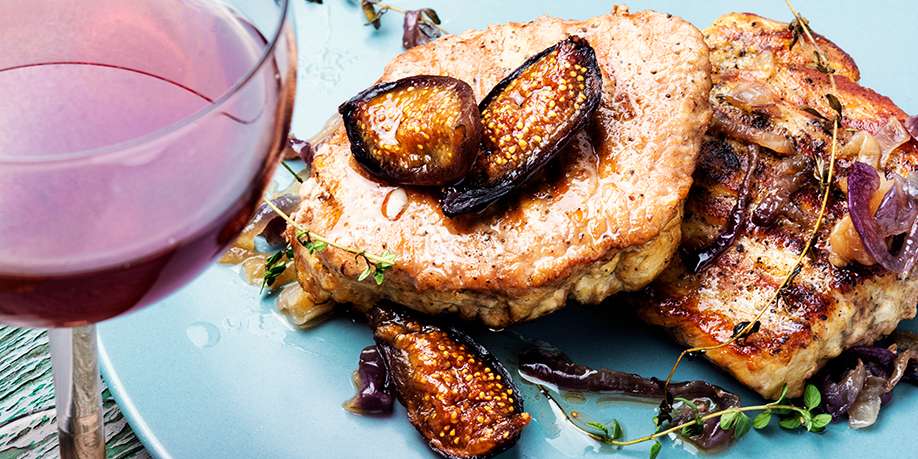 This is a recipe for a diabetic-friendly main entrée bursting with flavor. – An amazing special occasion dish!
Pork and Turkey Stew with Apples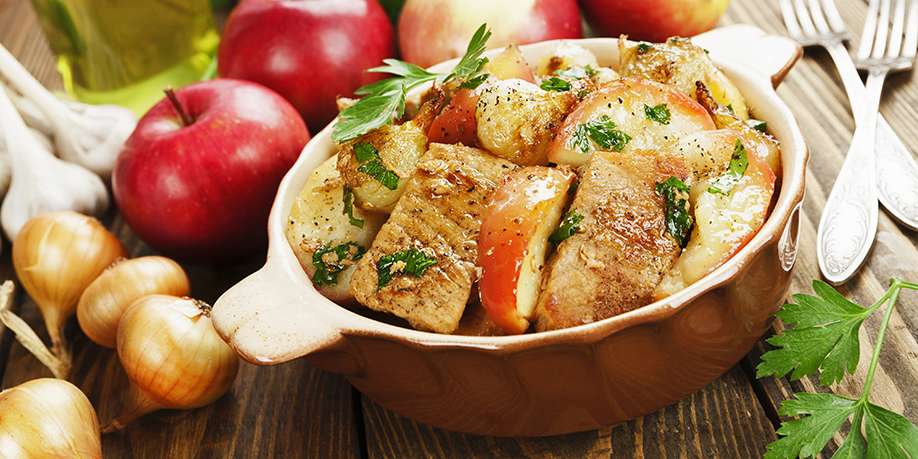 This is a recipe for a savory diabetic-friendly mixed meat stew with apples – a tasty and flavorful meal for the entire family!
Turkey Breast in Sour Cream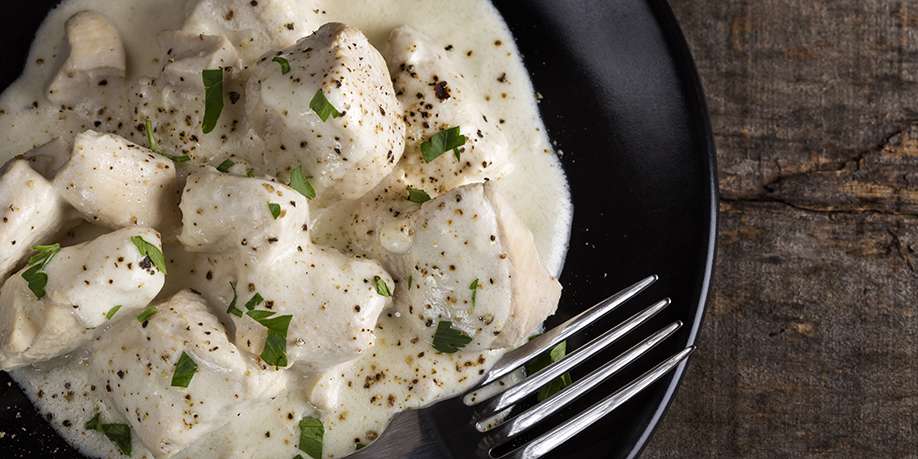 Rich in taste, tender, and creamy – this diabetic-friendly dish is easy to make and hard not to like!
Chicken Paprikash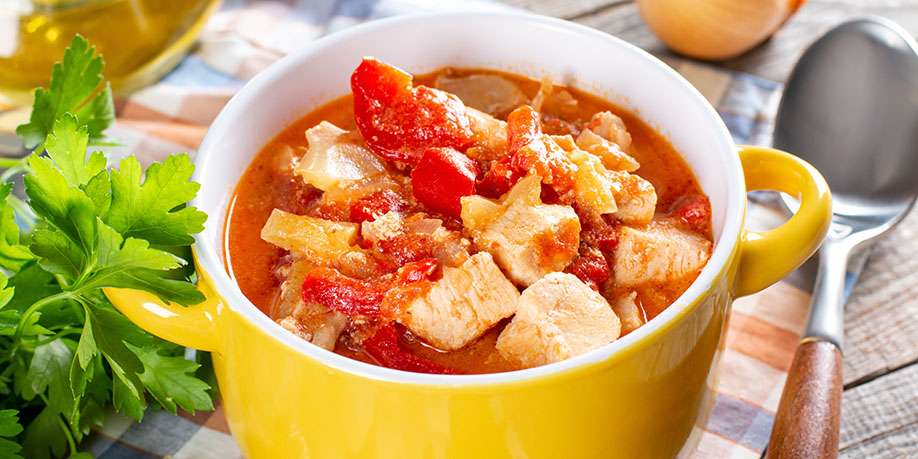 This is a recipe for a delightful and filling diabetic-friendly dish of traditional Hungarian cuisine featuring tender chicken in a rich and flavorful paprika sauce.
Filet Mignon in Red Wine Sauce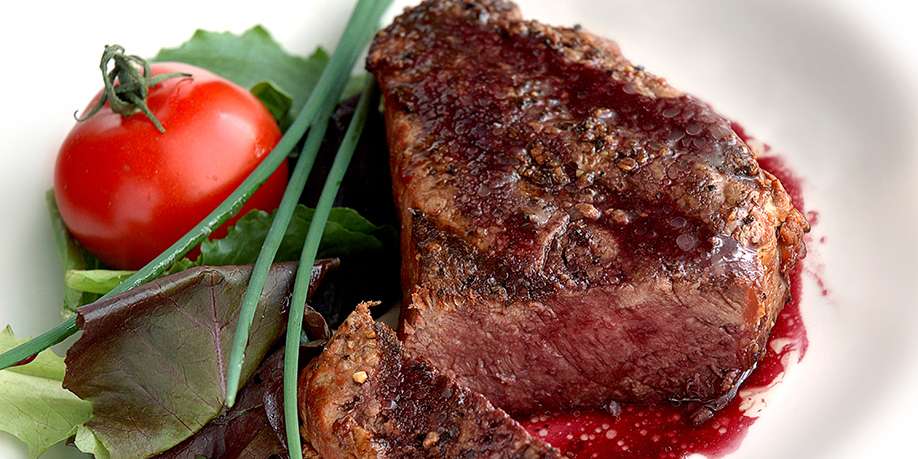 This rich and delicious diabetic-friendly entrée is perfect for a special occasion!
Tenderloin Steak with Cherry Sauce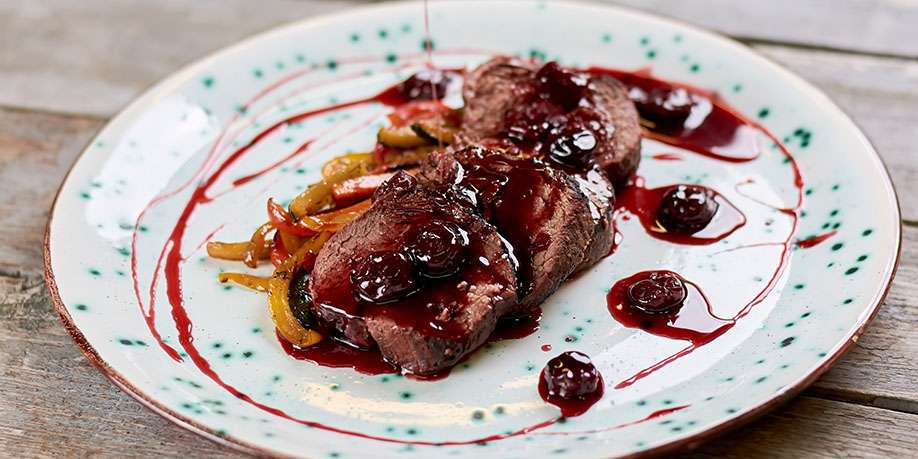 This diabetic-friendly dish is a perfect choice for a special occasion!
Braised Turkey with Vegetables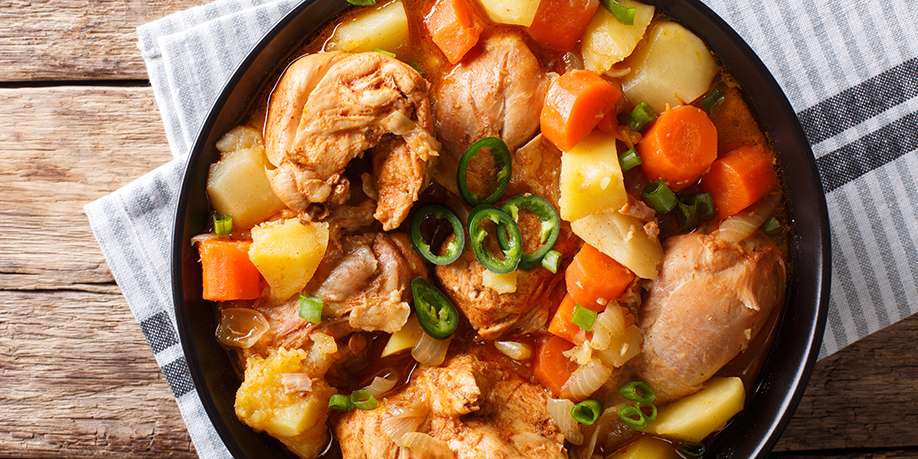 Savory and delicious, this diabetic-friendly dish is a great option for a family dinner.
Baked Duck Breasts in Honey and Soy Sauce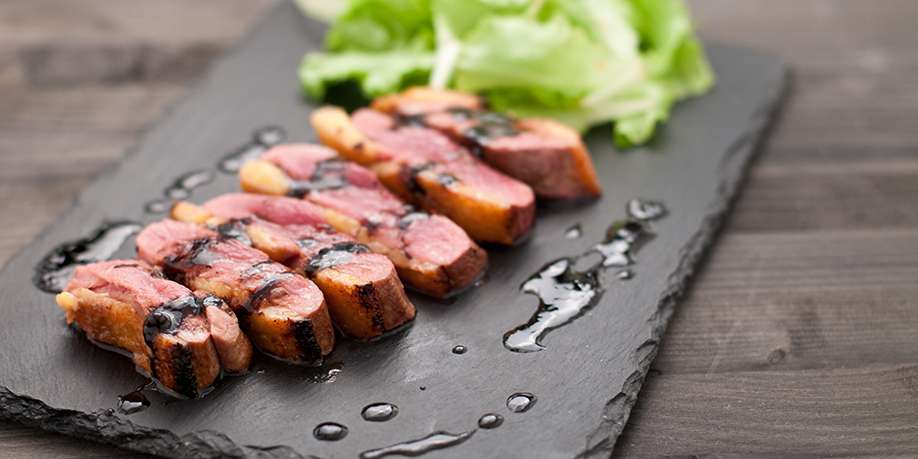 A very delicious diabetic friendly dinner entrée that is super easy to cook.
Chicken Liver with Apples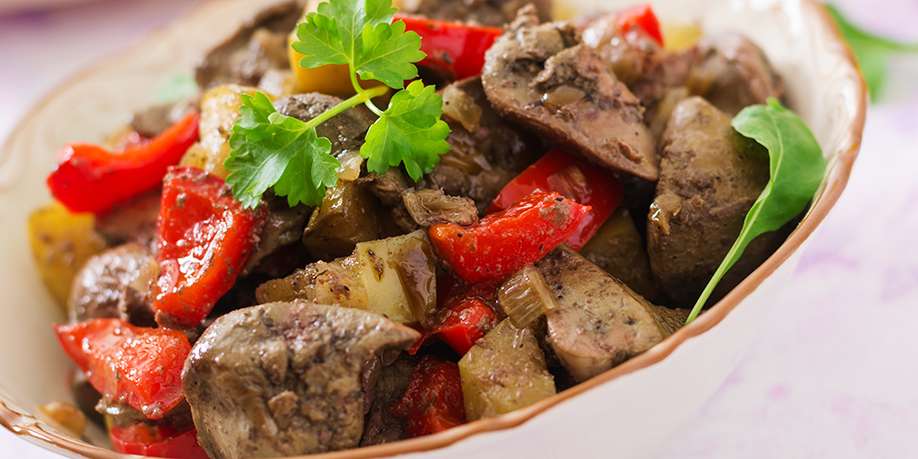 This diabetic-friendly dish is tender, nutritious, and rich in flavor. – A delicious treat for the entire family!
Beef in Dark Beer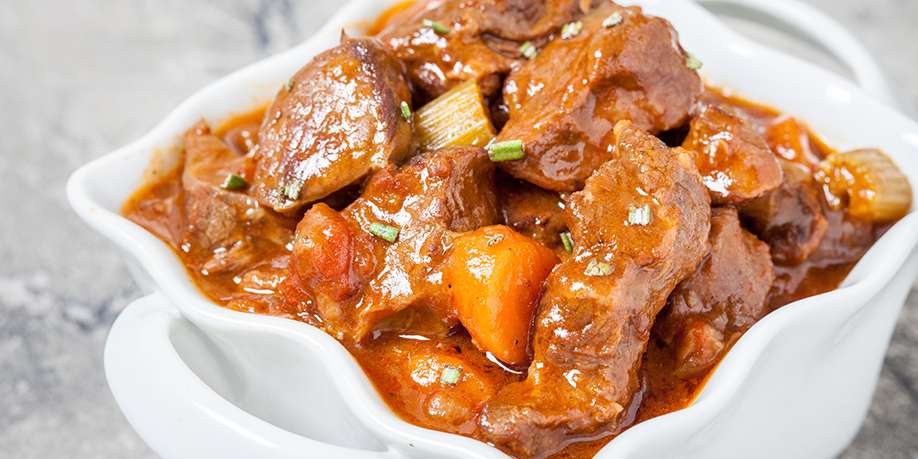 If a traditional beef stew seems boring, try this diabetic-friendly recipe of beef in dark beer and tomato sauce. The dish turns out amazingly flavorful, savory and anything but boring! A wonderful main course for the whole family!
Pork in Tomato Sauce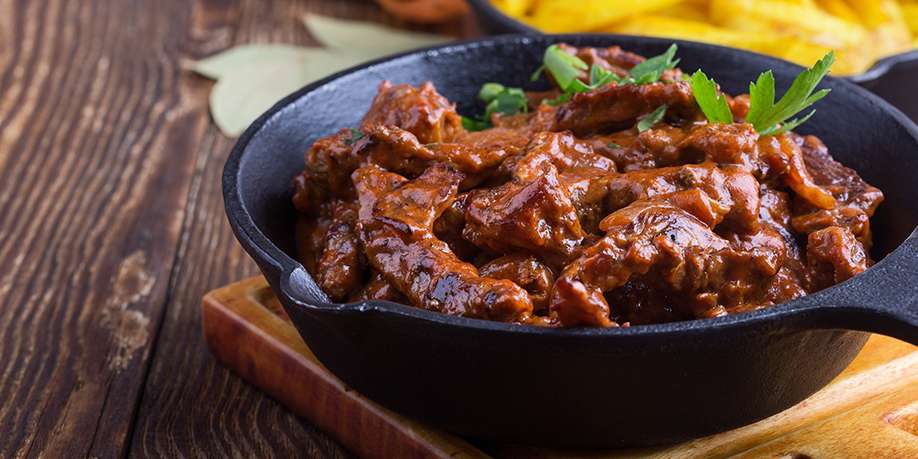 Everyone, who like meat with vegetables, will enjoy this simple, delicious and diabetic-friendly recipe. The meat will get tender, while the vegetables will remain crispy a bit.
Baked Veal with Horseradish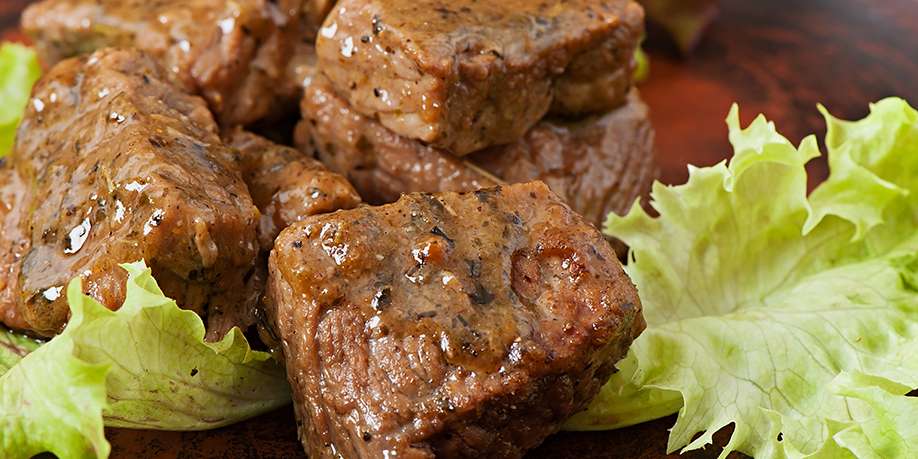 Baked in the oven veal with horseradish has a unique taste and turns out so juicy and tender – it just melts in your mouth. Cooking this diabetic-friendly dish is simple and doesn't take much time, which is very convenient if you are expecting guests, although the meat should be marinated for at least 3 hours (or preferably overnight).
Steamed Rabbit Cutlets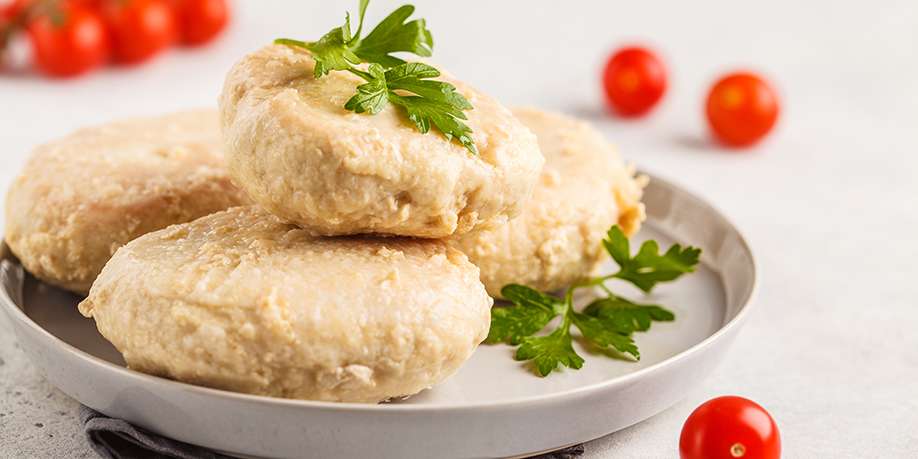 Steamed rabbit cutlets are low-calorie and diabetic-friendly, as well as very juicy, tender and delicious. Add spices and herbs to your taste. If you do not have a steamer, then simply put a sieve on top of the pot of water, put the cutlets in a sieve, cover with a lid and cook the same time over medium heat.
Duck with Cherries in Red Wine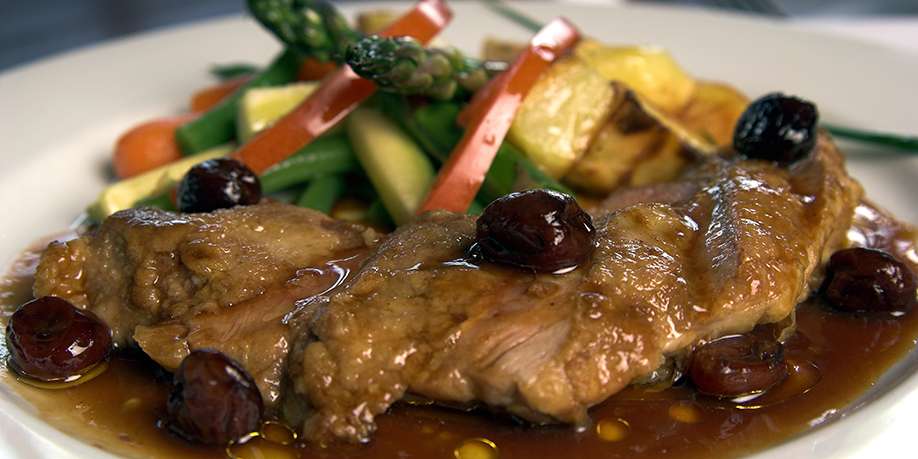 Duck with cherries in red wine turn out very tender and juicy, thanks to the wine, that also gives the meat very rich flavor. Cherries combined with wine add a little sourness to the duck. This diabetic-friendly dish looks very beautiful and appetizing, which makes it a strong contender for the main holiday entrée on your table.
Turkey Steak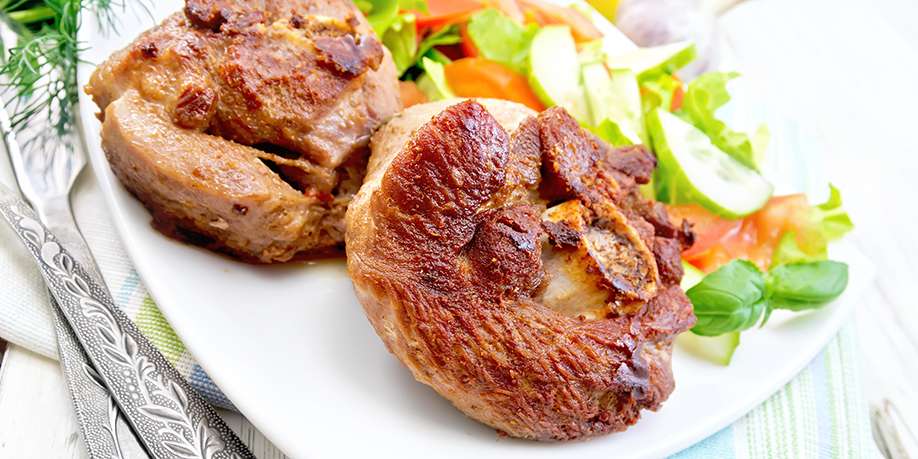 Want to enjoy a steak, but want to eat healthy too? – Try this recipe for a delicious and diabetic-friendly turkey steak. It's easy to cook and comes out just great. A wonderful dinner entrée for everyday or a special occasion!
Pork Tenderloin with Garlic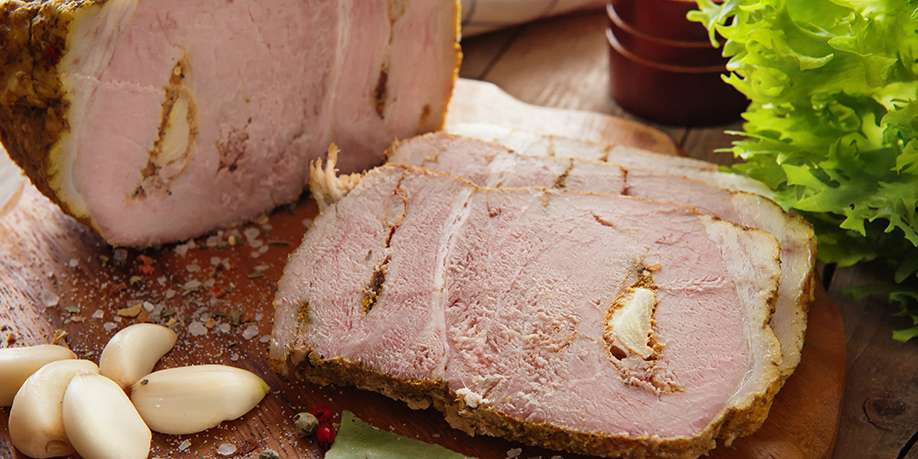 Try this recipe for perfectly tender, juicy, and diabetic-friendly baked pork tenderloin dinner entrée that will make you lick your plate. Your family and guests will be happy!
Stewed Beef with Orange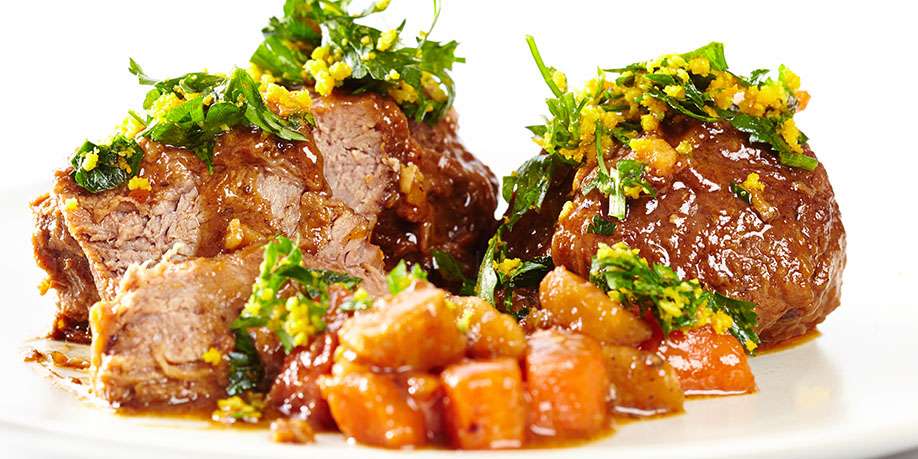 This is a diabetic-friendly recipe for a beef stew with a uniquely fresh flavor, thanks to orange and lemon juices and zest.
Baked Turkey Leg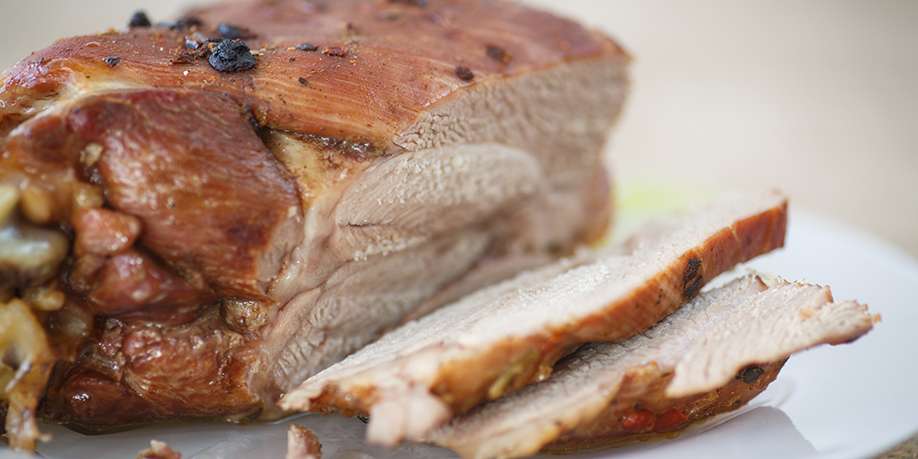 A turkey leg baked in the oven on garlic and onions turns out to be very tender, aromatic, and simply delicious. Serve this diabetic-friendly dish with any side of your choice.
Chicken Breast in Sour Cream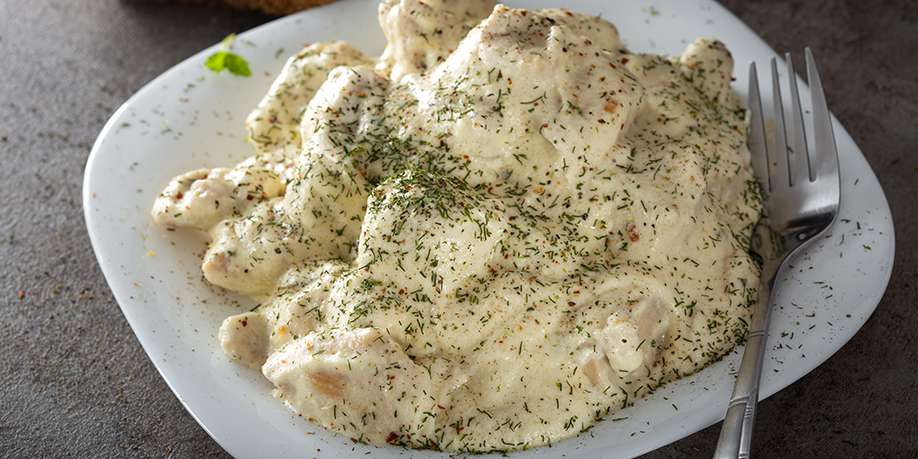 This diabetic-friendly chicken breast is cooked very quickly and easily. Sour cream gives it juiciness and tenderness. You can add your favorite spices to give the dish exactly the taste you want.
Chicken Breast Baked Fennel, Carrots and Oranges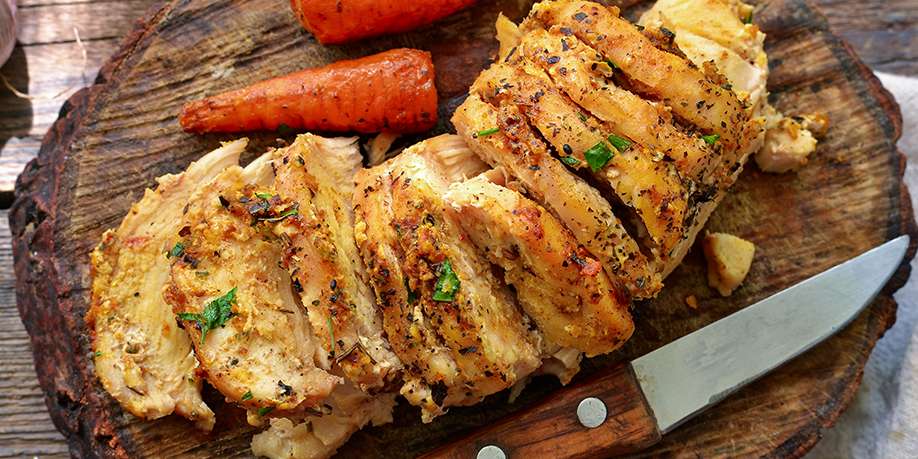 Baking chicken breast in aluminum foil with oranges, shallots, tarragon, carrots, and fennel root gives the dish a unique taste and makes it juicy and tender, even though chicken breast is usually dry. Try this diabetic-friendly recipe – you will be glad you did!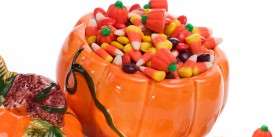 Best Halloween Candy For People with Diabetes
Read Next >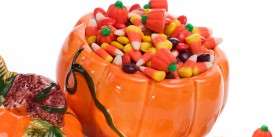 Best Halloween Candy For People with Diabetes
Next >










Do you have any questions about your diabetes condition or general questions about diabetes? You can now post those questions in DiabetesIQ Forum and have our diabetes experts answer your questions for FREE! Yes, there is absolutely no catch! - Registration only takes a few seconds and it's FREE. No credit card needed. You can ask any number of diabetes questions, all for FREE! Register today and join the conversation!