Best Salmon Dishes for People with Diabetes – Everything You Need to Know
Best Salmon Dishes for People with Diabetes – Everything You Need to Know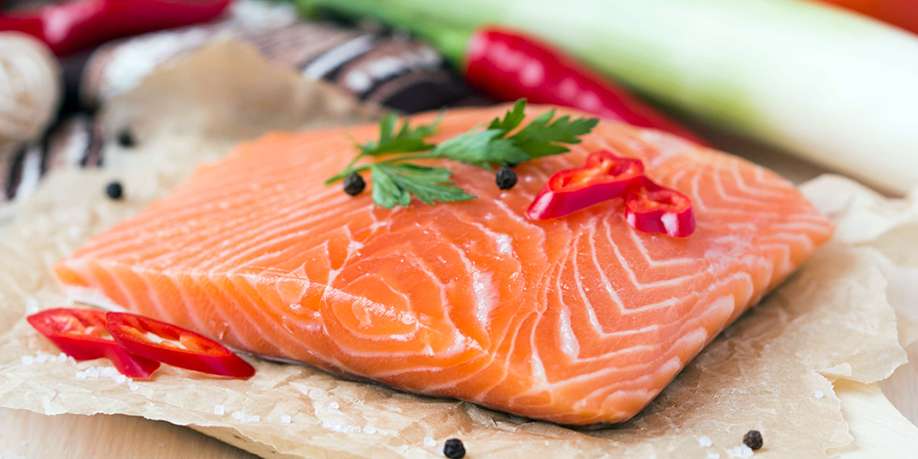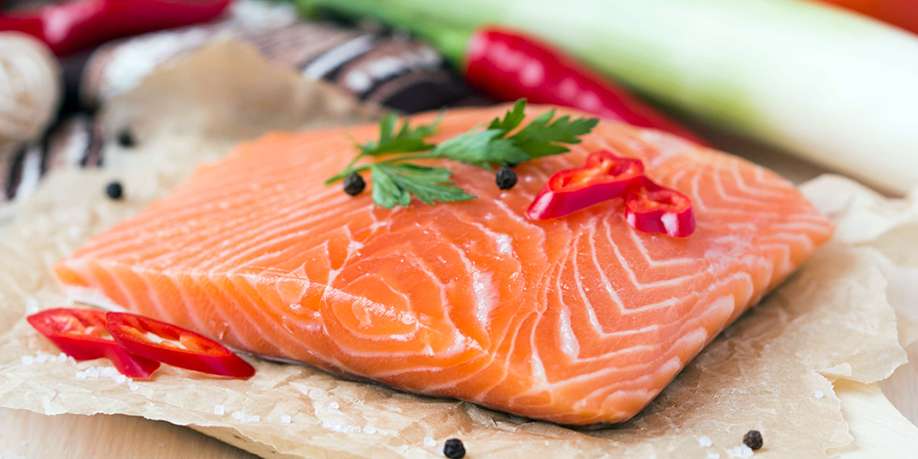 © Mariia Lapina | Dreamstime.com
Salmon is a very popular fish. It's beloved by many for its rich taste, texture, and versatility. When we hear someone saying the word "salmon", we envision quite a few delicious dishes that we tried and enjoyed. Whether in a restaurant or at home, when salmon is on the menu, a great dinner is practically guaranteed. But what if you or someone you want to share the dinner with is diabetic? Can salmon still make it to your menu? – It definitely can! And we are inclined to say, it certainly should!
From the nutritional standpoint, salmon is practically designed for people with diabetes. 4 Oz filet packs an impressive 24g of protein and over 50% of your daily amount of Omega-3 fatty acids, while containing just 160 calories, 6g of fat, less than 1g of saturated fat, and zero carbs. Salmon also gives you an impressive collection of vitamins and minerals, such as Vitamins B3, B6, and B12, Vitamin D, Potassium, and Selenium. As a result, salmon, with its powerful content, helps you stay full for longer after meal and promotes heart health by helping you lower your cholesterol and reduce blood pressure.
To ensure you get maximum health benefits from your delicious salmon filet, keep the skin on during cooking. The salmon skin contains oligopeptides that have an ability to decrease inflammation and oxidative stress, which leads to lowering blood sugar levels and protects pancreatic cells.
Just make sure when you buy salmon in a store or order it in a restaurant to go with the wild caught option instead of the farm raised one. The wild salmon will likely cost you a bit more, but the health benefits are worth the difference. – Farm raised salmon contains about 1.5 times more calories and will also give you less Omega-3 fatty acids and more saturated fat than its wild caught relative.
But all in all, if you are in the mood for fish and contemplating your options, go with salmon – it's one of the most diabetes-friendly dinner choices you can get. Plus, there are many delicious salmon dishes out there, so you don't get bored with it. And if you want to explore cooking options, here are some of our favorite salmon recipes.
Baked Salmon with Mustard and Lemon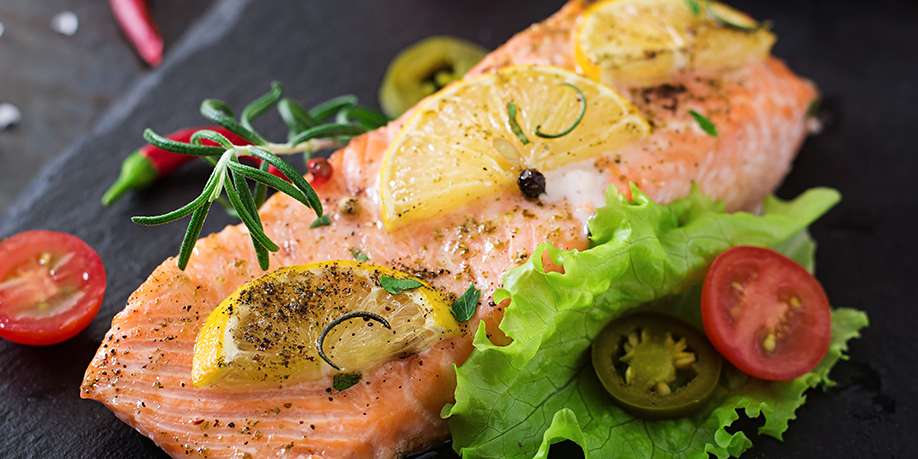 This diabetic-friendly dish is ideal for people who don't have much time to cook, but want to eat healthy, restaurant-worthy food in the comfort of their homes.
Pink Salmon Baked with Onions and Tomatoes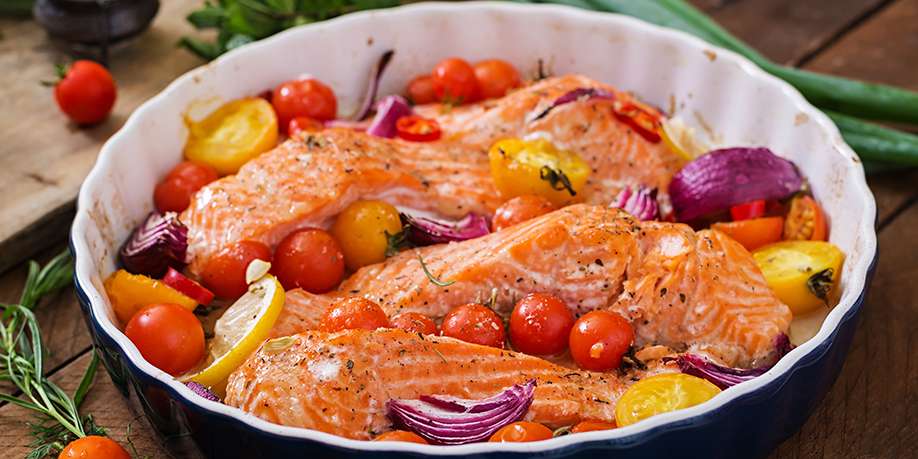 Pink salmon cooked in the onion and tomato juice turns out to be a very tender and tasty diabetic-friendly dish.
Salmon Salad with Flax Seed Dressing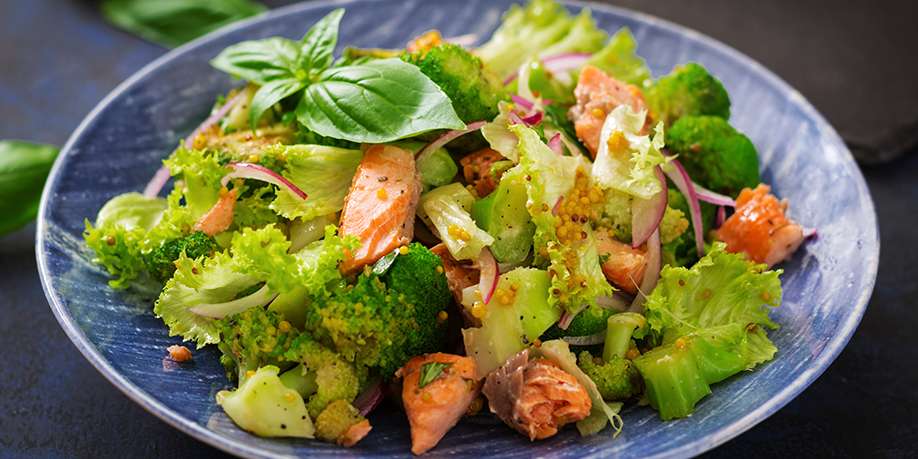 Interesting and easy diabetic-friendly recipe for a salmon salad with a piquant dressing that is not only tasty and healthy, but also great for your figure.
Salmon with Orange and Ginger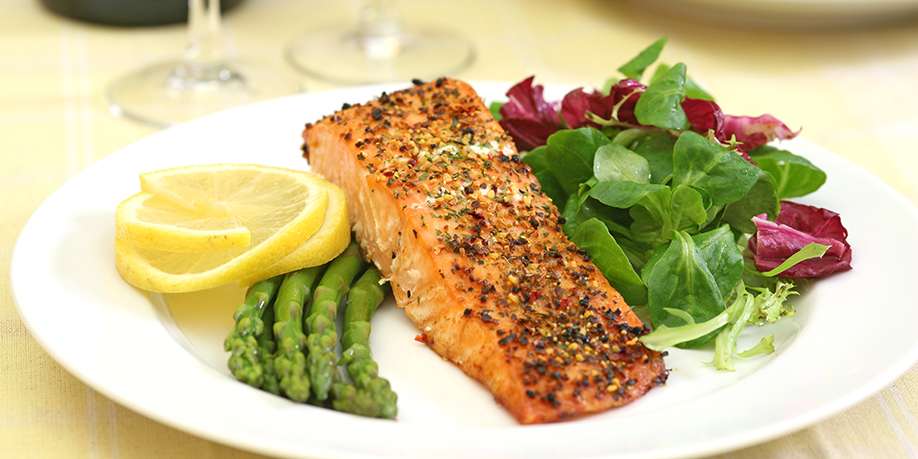 It's hard to find a healthier dish than baked salmon. But if you got bored with your usual way of baking the fish, try this diabetic-friendly recipe that gives salmon a very unique flavor.
Miso Soup with Salmon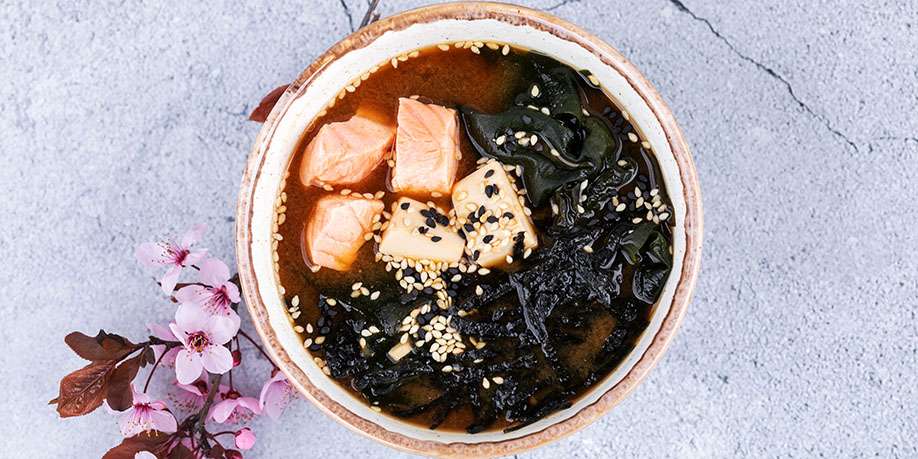 This is a recipe for a delicious and savory miso soup with salmon that is very quick and easy to make!
Fried Salmon on a Bed of Baked Tomatoes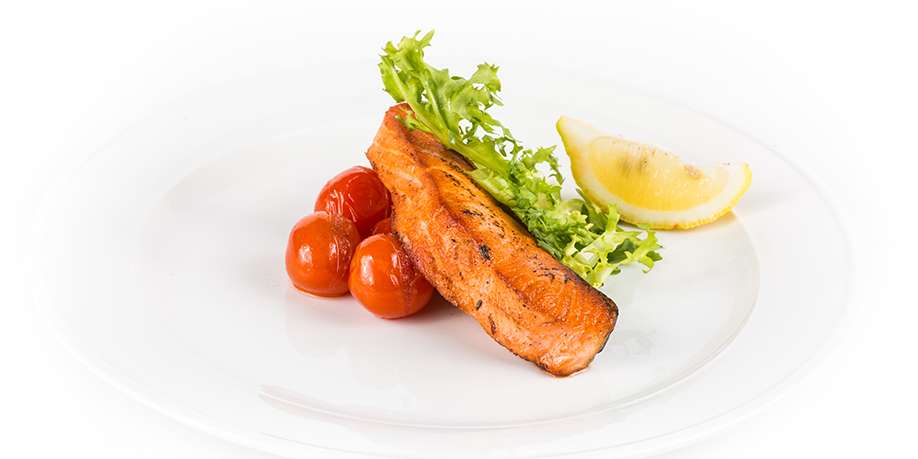 Salmon is very healthy and diabetic-friendly fish. Try this recipe to enjoy a unique bouquet of flavors and aromas provided by the mix of wine, honey, soy sauce, and other ingredients.
Grilled Salmon in Mustard Sauce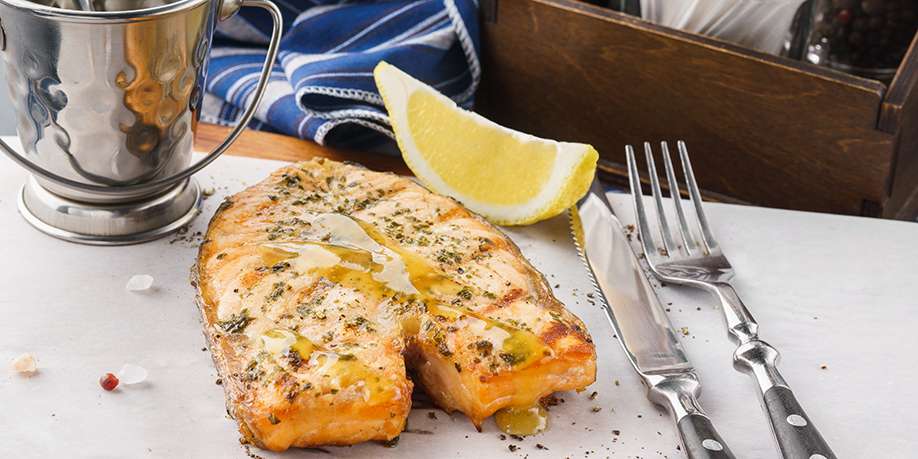 Having a grill party, but not all guests eat meat? This simple diabetic-friendly recipe will help you treat those, who are not in the mood for a burger.
Salmon with Coriander and Garlic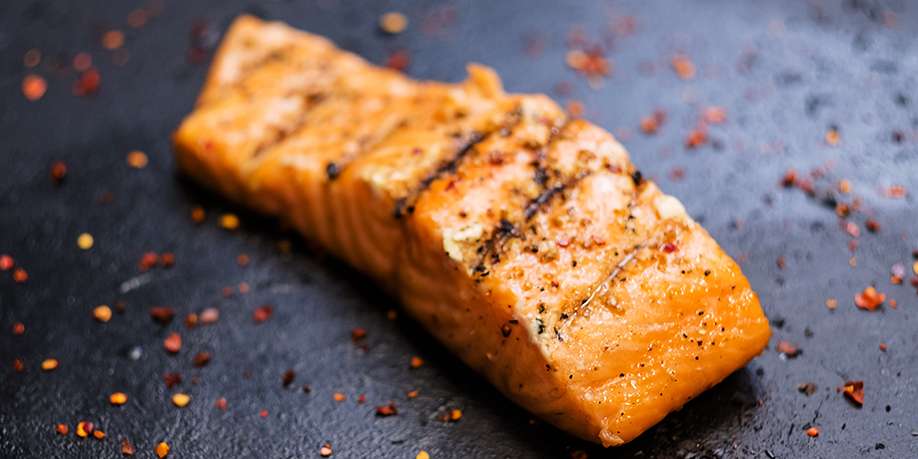 Easy, diabetic-friendly, gluten-free, and simply delicious recipe that takes less than 20 minutes to cook!
Salmon Steak with Broccoli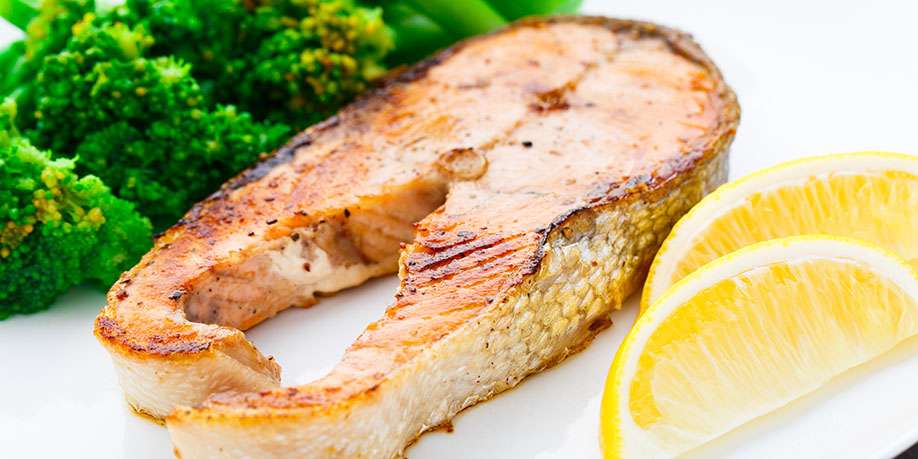 A healthy and diabetic-friendly dinner entrée that is quick and easy to cook and tastes better than salmon you get in a restaurant!
Baked Salmon with Juniper and Rosemary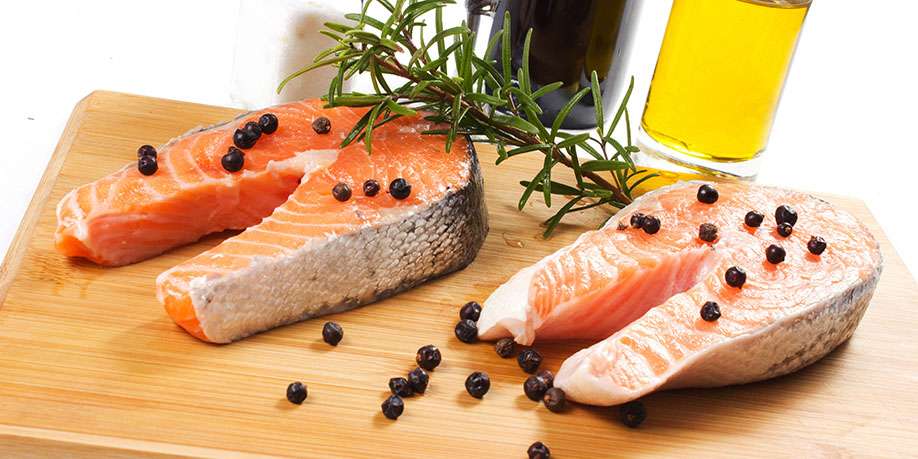 Anyone who loves baked salmon will enjoy this diabetic-friendly dish. The combination of juniper and rosemary give the fish a distinct flavor.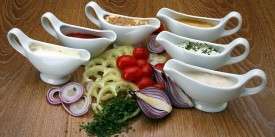 Best Dishes with Sauce for People with Diabetes – Everything You Need to Know
Read Next >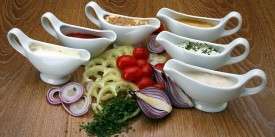 Best Dishes with Sauce for People with Diabetes – Everything You Need to Know
Next >










Do you have any questions about your diabetes condition or general questions about diabetes? You can now post those questions in DiabetesIQ Forum and have our diabetes experts answer your questions for FREE! Yes, there is absolutely no catch! - Registration only takes a few seconds and it's FREE. No credit card needed. You can ask any number of diabetes questions, all for FREE! Register today and join the conversation!