Best Dishes with Sauce for People with Diabetes – Everything You Need to Know
Best Dishes with Sauce for People with Diabetes – Everything You Need to Know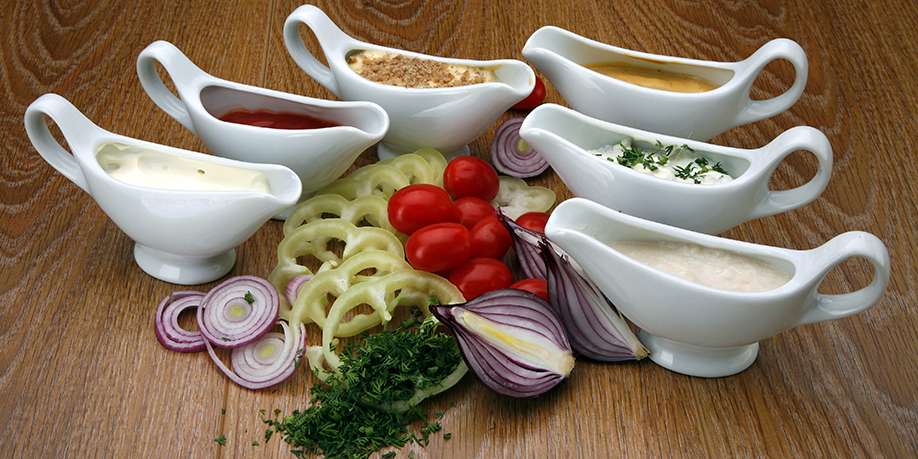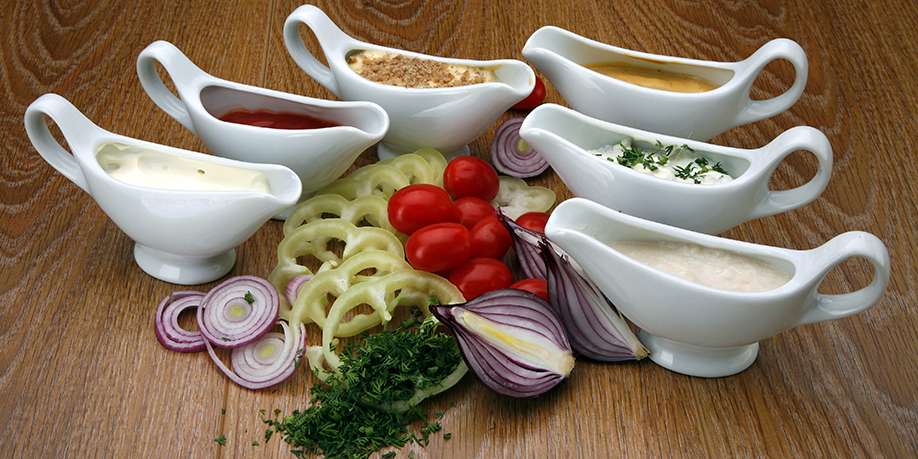 © Irina Yeskina | Dreamstime.com
What can dramatically enhance the flavor of virtually any dish, sometimes changing the taste of the dish entirely? The answer is simple – a sauce. Even if a dish is perfect on its own, the right sauce can elevate the taste of the dish to a more sophisticated level and make the dish look more appetizing and complete. In other words, sauces can easily alter your entire dining experience.
That is why professional restaurant kitchens, especially larger ones, usually have one or more sauce chefs in their ranks. The main role of a sauce chef, who is actually one of the most respected chefs in the kitchen, is to created sauces and gravies for the dishes that the restaurant produces.
Creating a sauce is an art in itself and when it comes to their variety, the sky is the limit. But for people with diabetes the situation with sauces is a bit tricky. – Many sauces are completely off limits to diabetics due to high carbs, sugar, fat or sodium content. Even an absolutely otherwise healthy dish can easily become unsuitable for a person with diabetes when combined with a carb laden sauce.
So when buying sauces or condiments in a store, always read labels on those bottles or cans with appetizing content and when eating out, stay away from barbeque sauces, ketchups, and creamy sauces.
The safest way for you to avoid blood sugar spikes is to make sauces yourself. This way you will know exactly what ingredients go in there. Although some sauces can be quite complicated to make, there are many more delicious sauces that can be made at home without having to be a professional chef. Here are a few of our favorite dishes with sauces that you can easily make in your own kitchen and treat your family and guests.
Cod in Tomato and Olive Sauce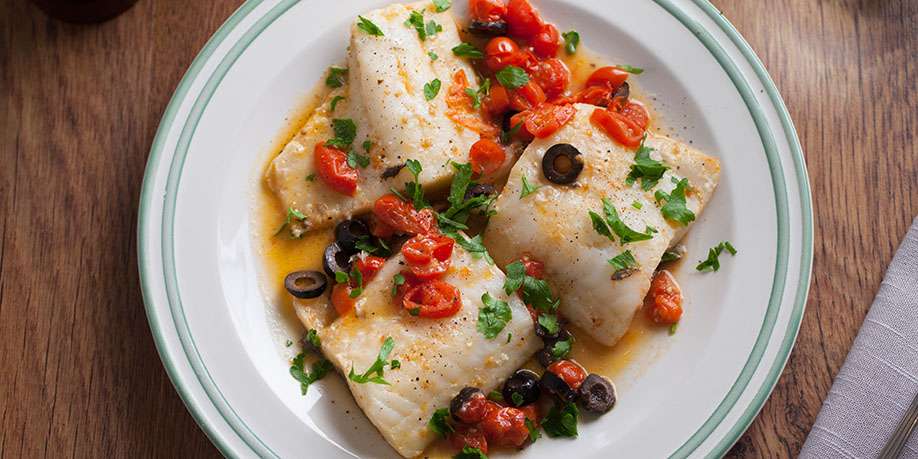 Tender cod in tomato and olive sauce is diabetic-friendly, very low on carbs and has a gourmet taste, which makes this dish an excellent choice even for a special occasion or for a holiday dinner.
Fish with Fruit Sauce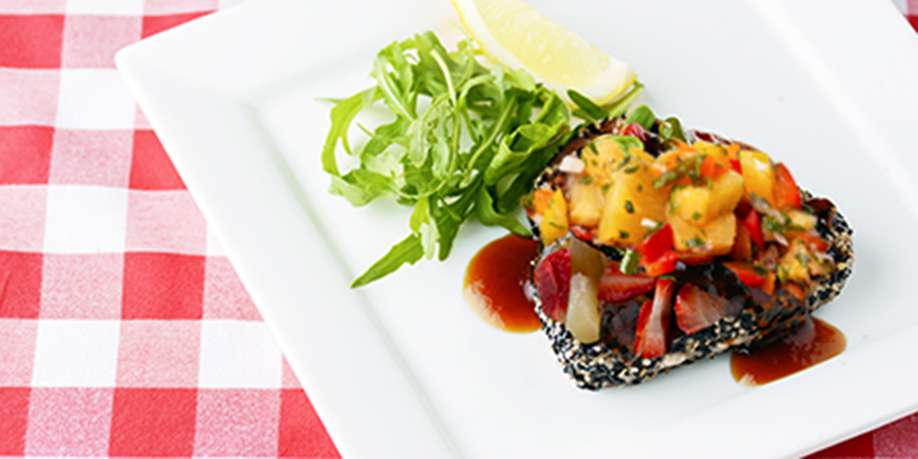 Lightness and unique taste are packed together in this diabetic-friendly, restaurant-worthy dish. After trying it once, you will definitely want to make it again.
Stewed Hake In Tomato Sauce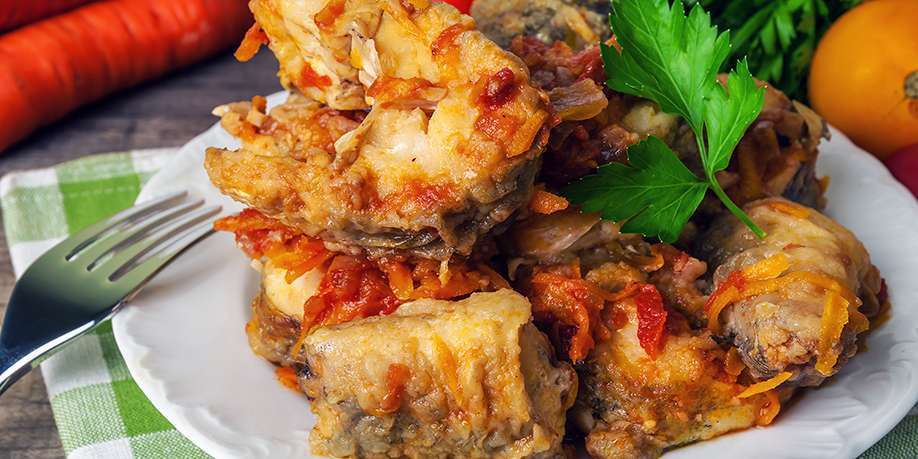 Those, who love fish, will enjoy this flavorful, simple to make, and diabetic-friendly recipe.
Soba Noodles with Mushroom Sauce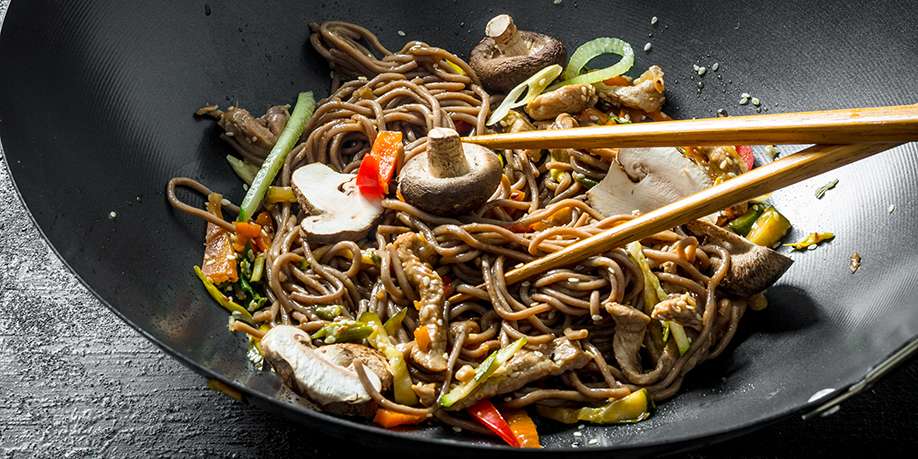 This diabetic-friendly dish is made from tender buckwheat noodles and thick mushroom gravy that makes the noodles so very juicy and delicious!
Beef Steak in Chimichurri Sauce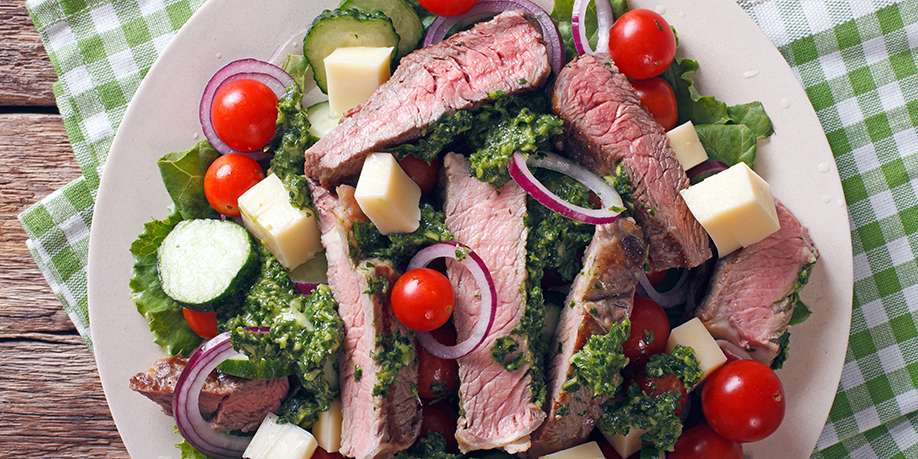 Beef steak cooked with green chimichurri sauce and vegetable salad that is dressed with the same sauce is a great diabetic-friendly entrée with delicious and unique taste.
Cauliflower and Zucchini in Sour Cream-Tomato Sauce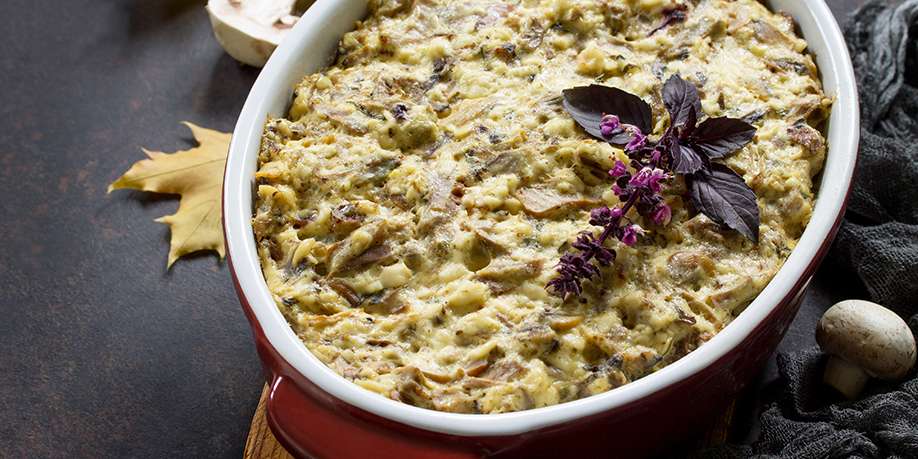 Here is an easy to make recipe for a delicious diabetic-friendly dish made from healthy cauliflower, delicious and tender zucchini with amaranth flour.
Pork in Tomato Sauce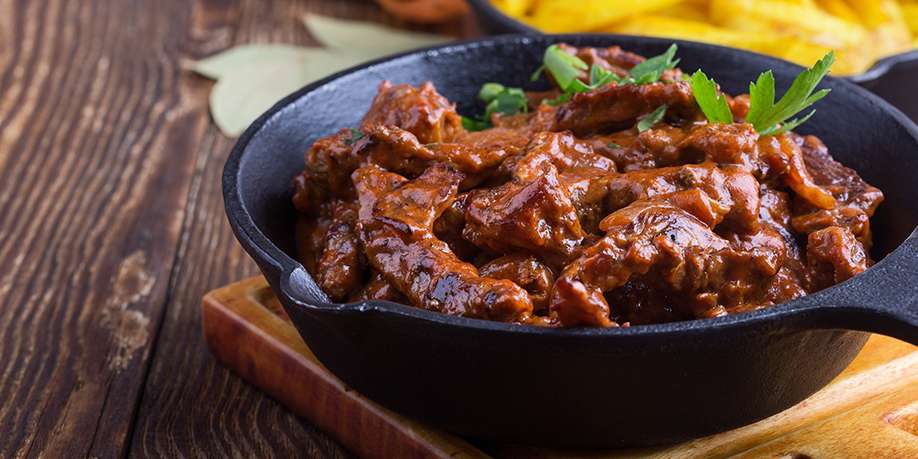 Everyone, who like meat with vegetables, will enjoy this simple, delicious and diabetic-friendly recipe. The meat will get tender, while the vegetables will remain crispy a bit.
Chicken Breast in Milk Sauce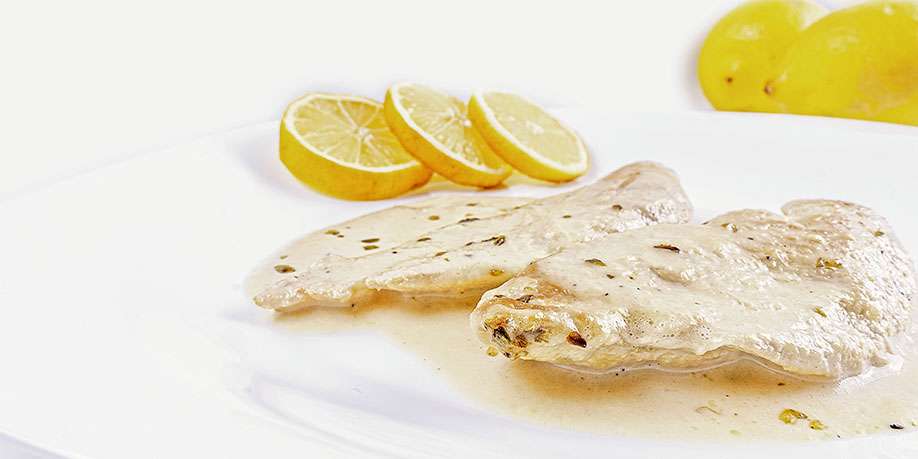 Chicken breast is one of the healthiest meats out there and the milk sauce makes this diabetic-friendly dish very tender and flavorful.
Rabbit in Creamy Wine Sauce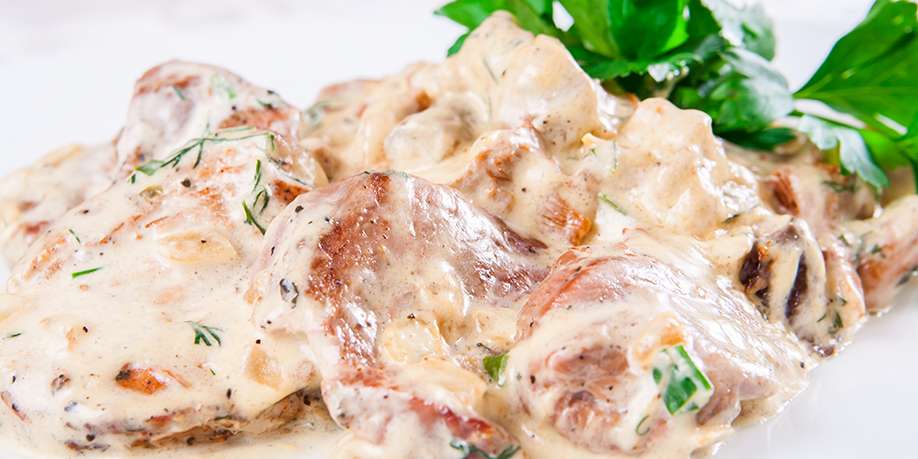 This is a recipe for a super tender, diabetic-friendly main entrée for any special occasion. You will definitely impress your family and guests with this juicy, and aromatic dish that people usually don't come by every day. It is pretty quick and easy to cook and can be served with any side of your choice.
Crispy Tofu with Chili Sauce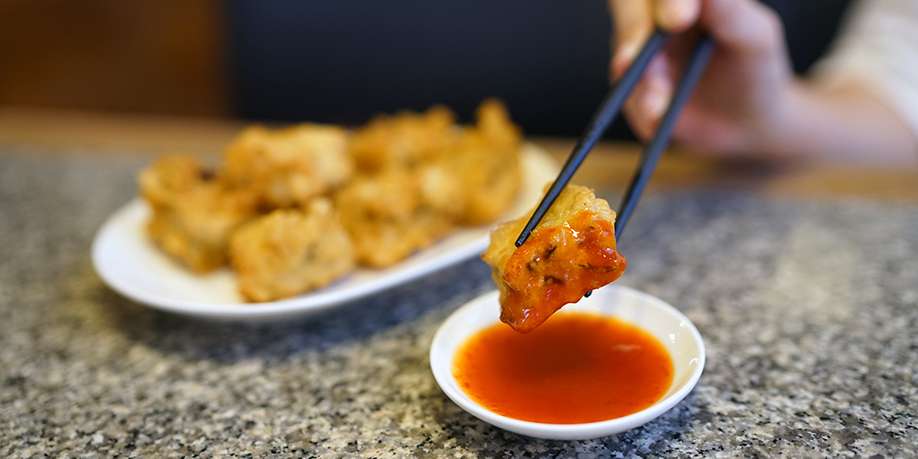 Having it crispy is a great way of enjoying tofu. And having chili sauce added to it, makes this diabetic-friendly dish even more enjoyable.
Cilantro Pesto Sauce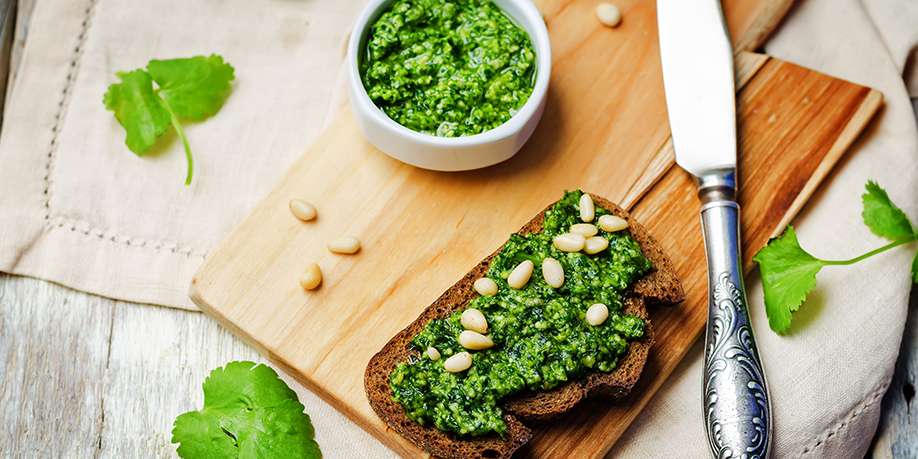 Although a traditional pesto sauce is made from basil, we'd like to present to you a different version of the sauce. It is made with cilantro, garlic, olive and oil and lemon juice, giving you a garlic aroma and refreshing taste that will make you happy with the result.
Sleeve Baked Pork with Herbs, Garlic, and Lemon Sauce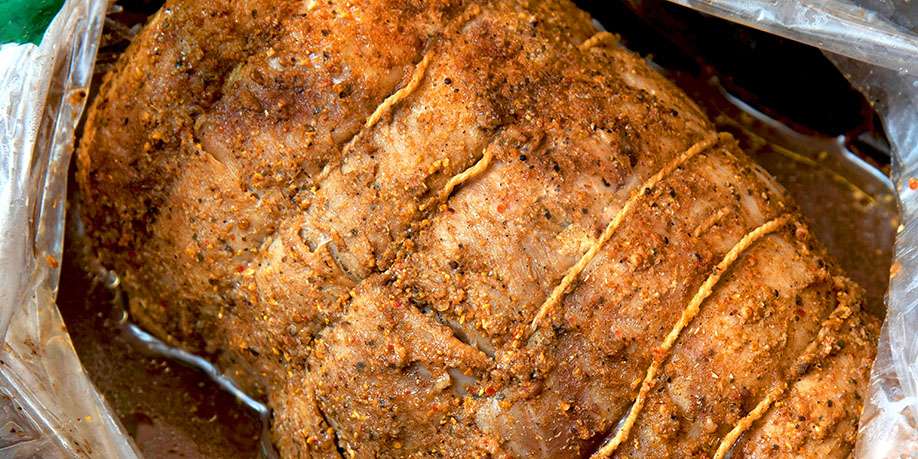 Great recipe for meat lovers. The pork is stuffed with garlic, and then baked in the sleeve. I serve meat with a delicious garlic sauce with hot peppers, herbs and lemon.
Chicken Meatballs Baked in Onion Sauce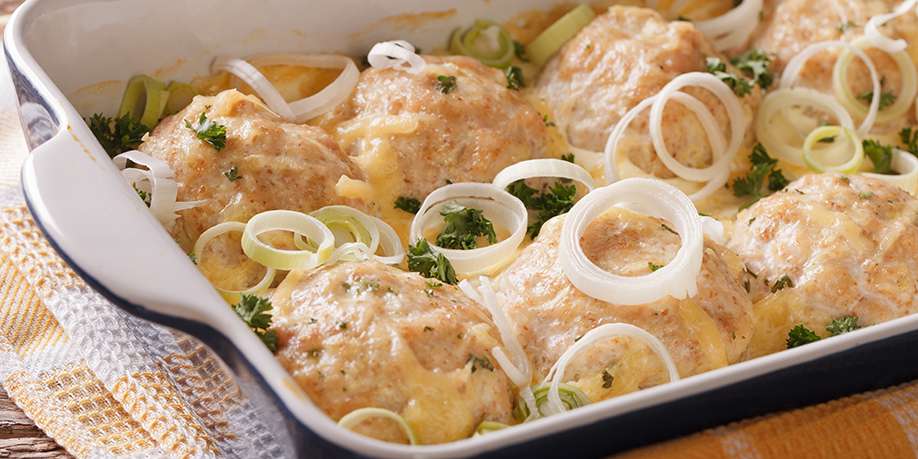 We highly recommend this delicious, diabetic-friendly recipe of chicken meatballs baked in onion sauce that gives the meatballs incredible flavor and juiciness.
Spaghetti with Zucchini and Avocado Sauce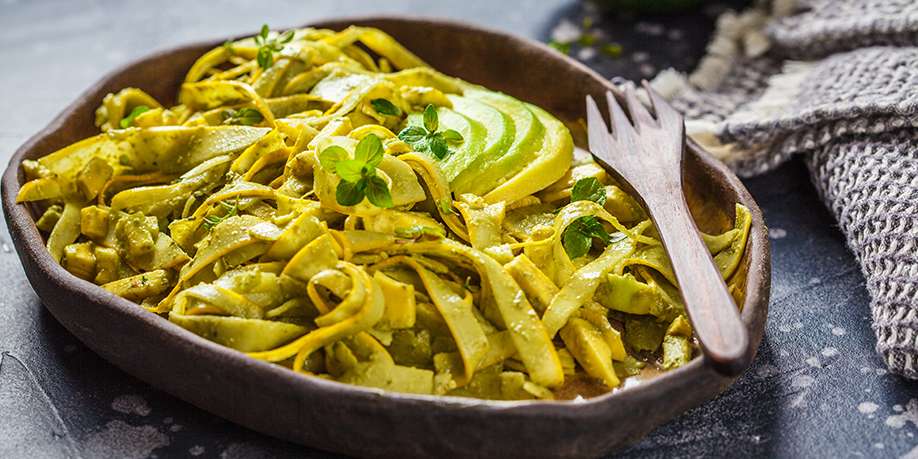 This diabetic-friendly recipe gives you delicious spaghetti with avocado zucchini, garlic and fresh basil sauce.
Steamed Chicken Meatballs with Jerusalem Artichoke in Vegetable Sauce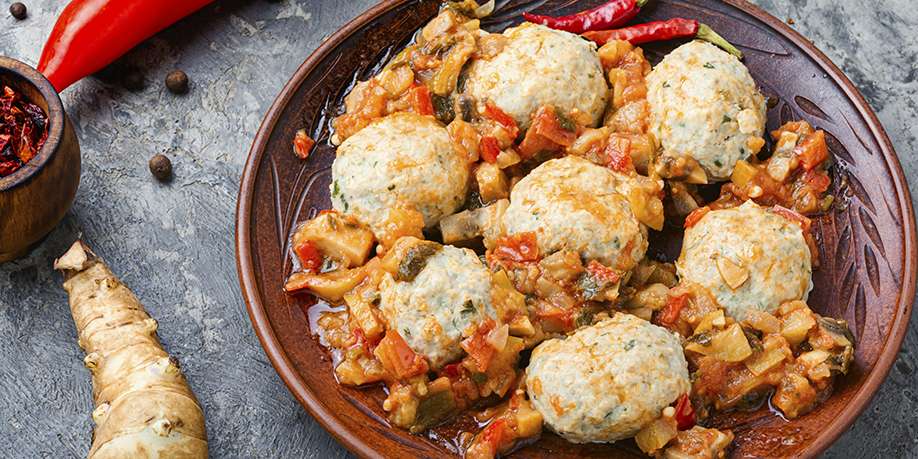 Diabetic-friendly main course of chicken breast and Jerusalem artichoke with a rich and flavorful vegetable sauce.
Chicken Breast in White Wine Sauce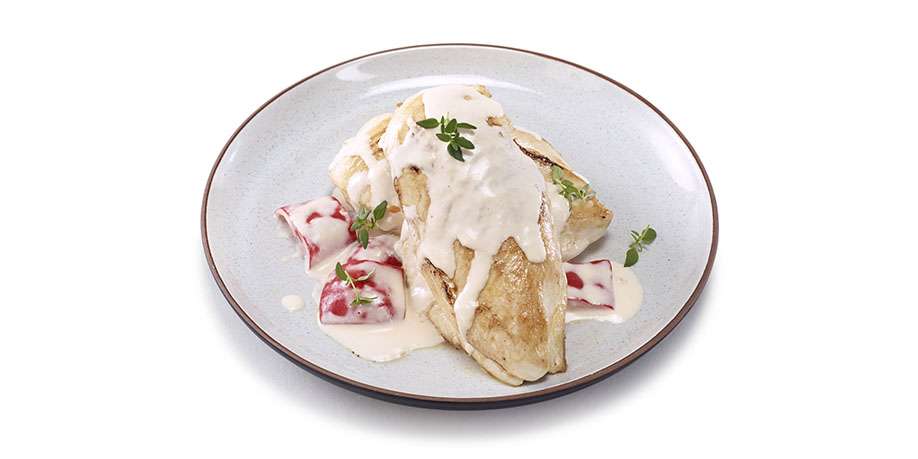 This is a diabetic-friendly recipe for a baked chicken breast in white wine and mustard sauce. A great lunch or dinner option and the sauce in this recipe you can make for other dishes too!
Crispy Tofu in Lemon Sauce with Onions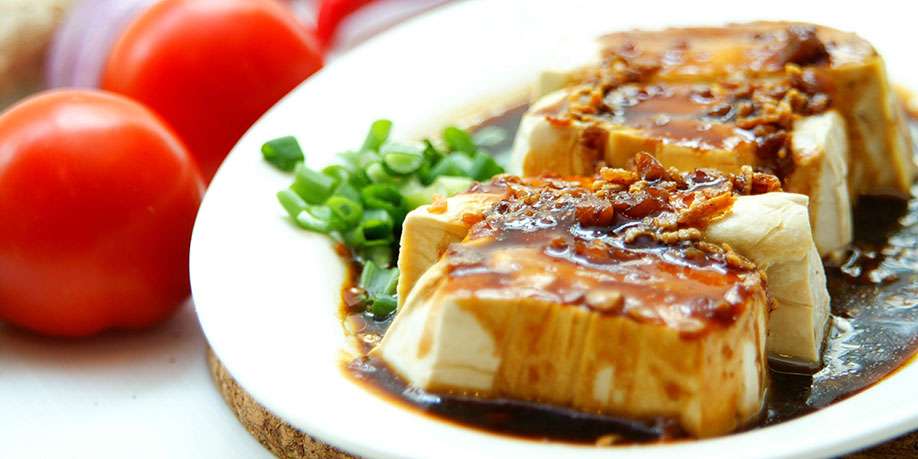 An amazingly flavorful and diabetic-friendly tofu dish that is not hard to make and has a big chance to become your favorite tofu dish.
Fried Tofu in Garlic Sauce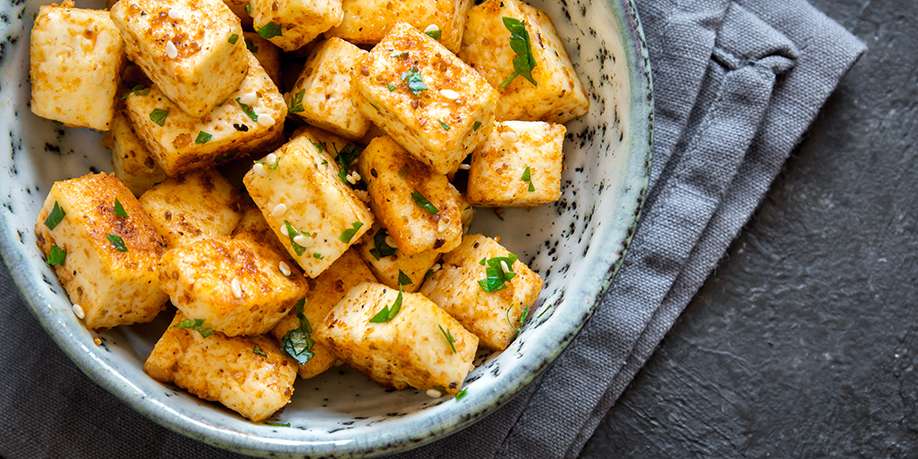 A very aromatic and savory dish that is very diabetic-friendly. Being very quick and easy to make, this tofu recipe can be a great dinner option.
Grilled Salmon in Mustard Sauce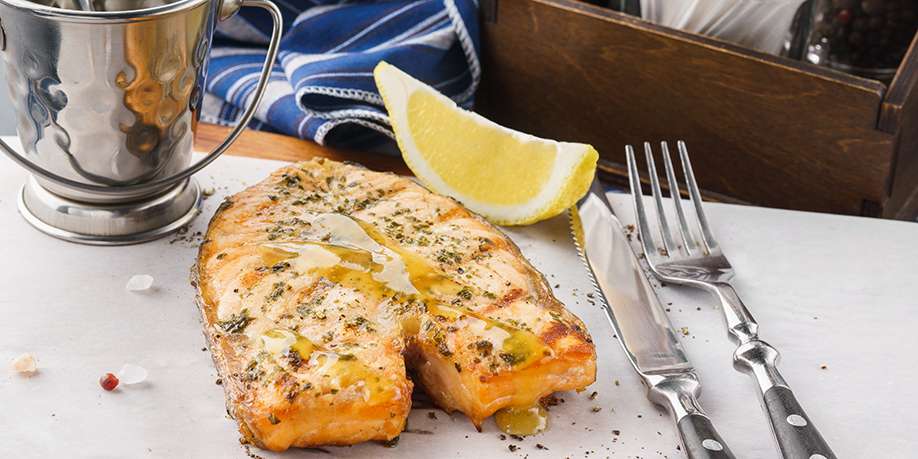 Having a grill party, but not all guests eat meat? This simple diabetic-friendly recipe will help you treat those, who are not in the mood for a burger.
Warm Tofu with Hot Garlic Sauce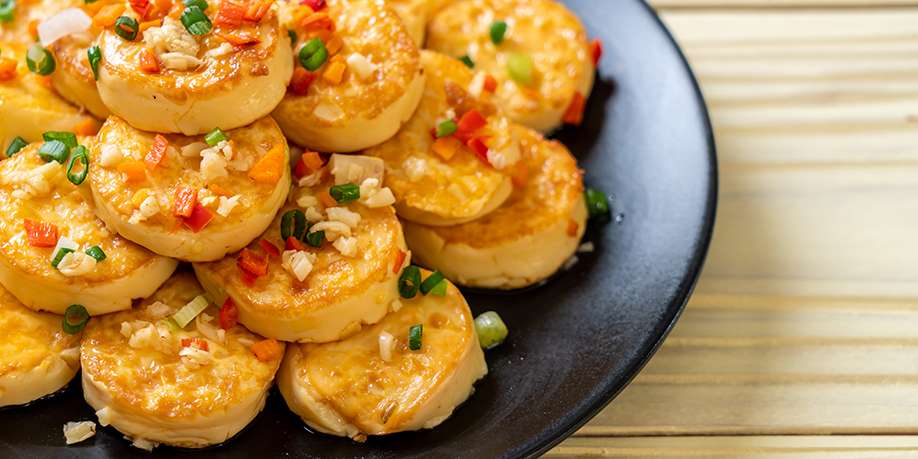 This flavorful diabetic-friendly dish makes a perfect vegetarian main course. And for meat lovers, warm tofu with hot garlic sauce will makes a great appetizer.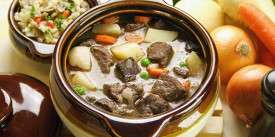 Best Stew Dishes for People with Diabetes – Everything You Need to Know
Read Next >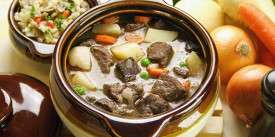 Best Stew Dishes for People with Diabetes – Everything You Need to Know
Next >










Do you have any questions about your diabetes condition or general questions about diabetes? You can now post those questions in DiabetesIQ Forum and have our diabetes experts answer your questions for FREE! Yes, there is absolutely no catch! - Registration only takes a few seconds and it's FREE. No credit card needed. You can ask any number of diabetes questions, all for FREE! Register today and join the conversation!