Mediterranean Diet for People with Diabetes
Mediterranean Diet for People with Diabetes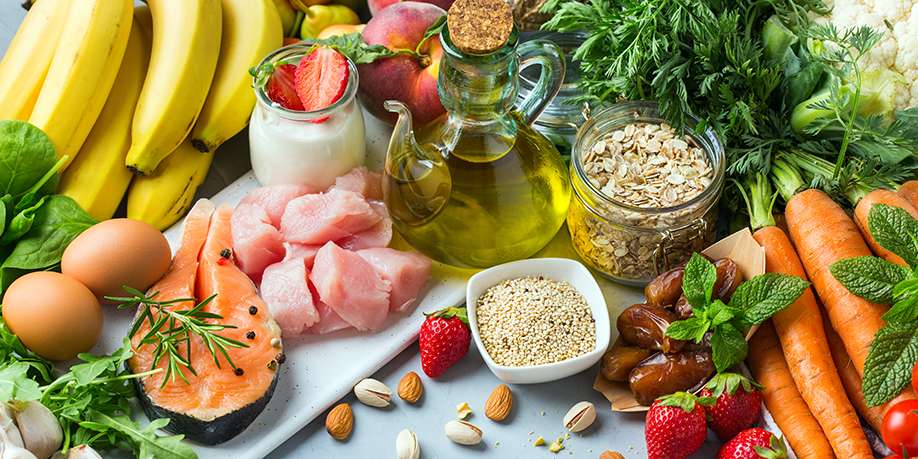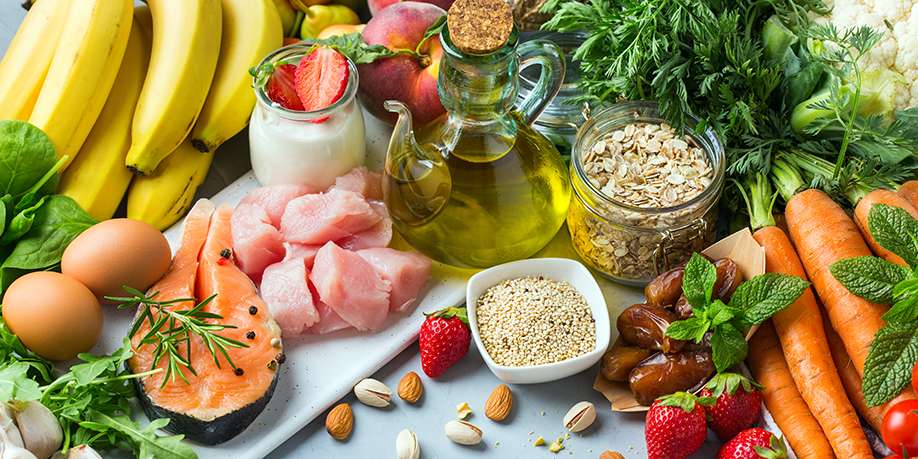 © Aamulya | Dreamstime.com
Diets give you power in your fight with diabetes. Plain and simple. Medications, regardless of how advanced they are, can only do so much without the right diet support and once you realize that, you are already halfway to success in diabetes management. There are many diets out there and some are more suitable for people with diabetes than the others, but since diets are often intended to become part of your life and not just some activity to endure for a week or two, they should be enjoyable as well. One of such diets that has gained popularity among people with diabetes for being effective and delectable is Mediterranean diet.
Mediterranean diet focuses on proteins, non-starchy vegetables, and healthy fats. It also providing "good" cholesterol (HDL) and helps managing your heart health. This diet can be flexibly adjusted to cater to different purposes. For example, some variations of it include lots of foods high in carbs, such as bread and pasta, but they can be easily substituted with foods high in protein and unsaturated fat instead.
One of the complications of diabetes is that it can significantly affect the brain's function, imposing a higher risk of cognitive impairment. According to multiple studies, a Mediterranean diet helps preserving brain health and even lowering risk of Alzheimer's disease and dementia.
Mediterranean diet is often visually presented in the form of a nutritional pyramid that shows the number of servings each specific food should be consumed daily. To be effective for diabetics, Mediterranean diet includes vegetable such as tomatoes, squash, zucchinis, and carrots as they will supply you with slowly absorbed carbs, and also cabbage, cauliflower, and spinach, that are a good source of fiber, and sweet pepper because it's a good source of Vitamin C. The diet also incorporates whole fruits, fish (salmon, tuna, cod, flounder, sea bass, hake, mackerel, and sardines), dairy products (milk, yogurt, and cheese), nuts (walnuts, hazelnuts, and almonds), lean meats, eggs, legumes (beans, lentils, and chickpeas), and lots of olive oil.
Mediterranean diet can definitely be enjoyed, considering the variety of foods you can eat. Here are a few delicious recipes that we love and that fit the Mediterranean diet.
Cabbage and Avocado Salad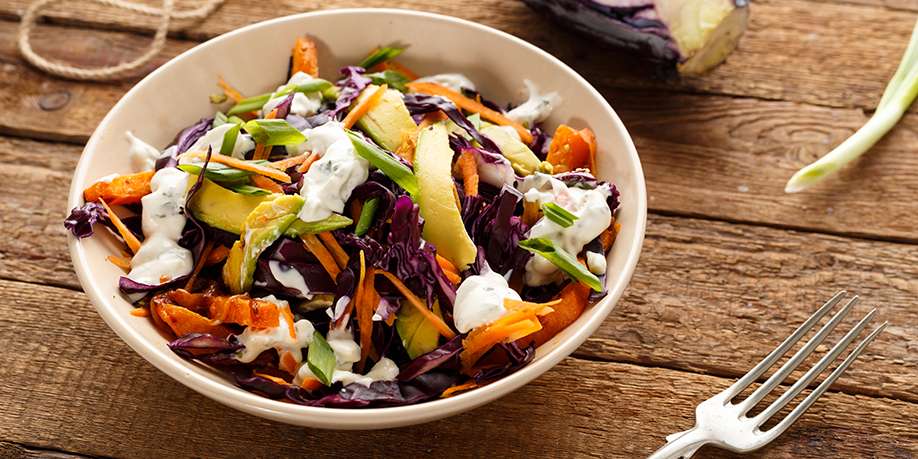 Very light and healthy, diabetic-friendly salad. Quick and easy to make, this salad can be a part of a casual family dinner.
Salmon Salad with Flax Seed Dressing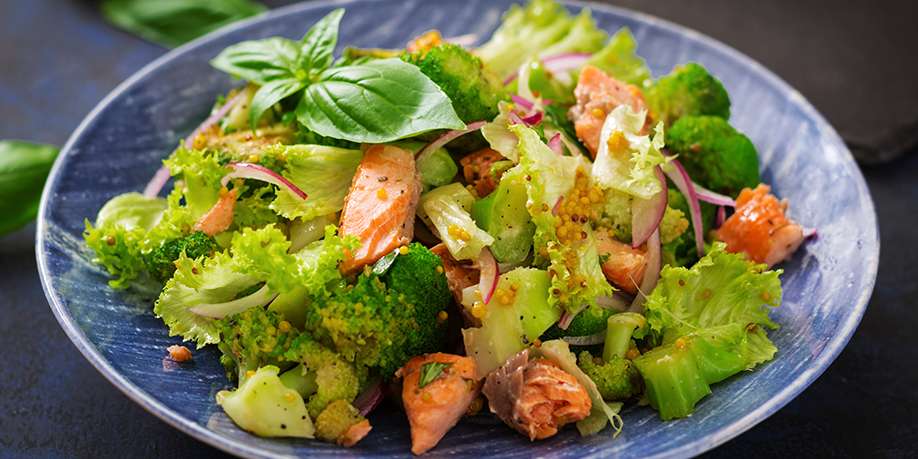 Interesting and easy diabetic-friendly recipe for a salmon salad with a piquant dressing that is not only tasty and healthy, but also great for your figure.
Tuna Salad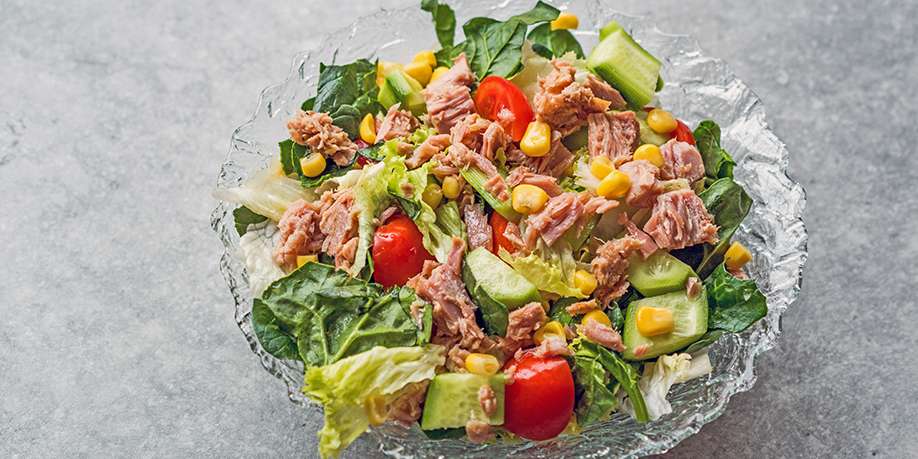 A simple everyday salad that is filling, diabetics-friendly, and a great source of omega-3 fatty acids.
Turkey Steak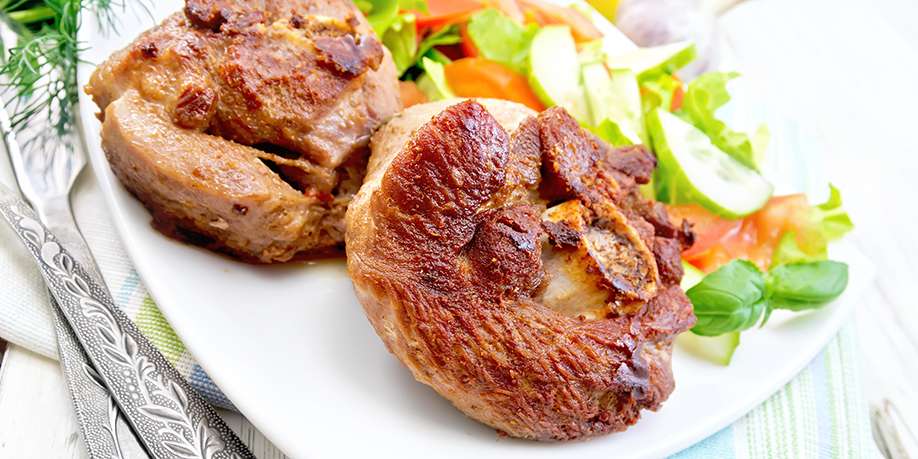 Want to enjoy a steak, but want to eat healthy too? – Try this recipe for a delicious and diabetic-friendly turkey steak. It's easy to cook and comes out just great. A wonderful dinner entrée for everyday or a special occasion!
Salmon Steak with Broccoli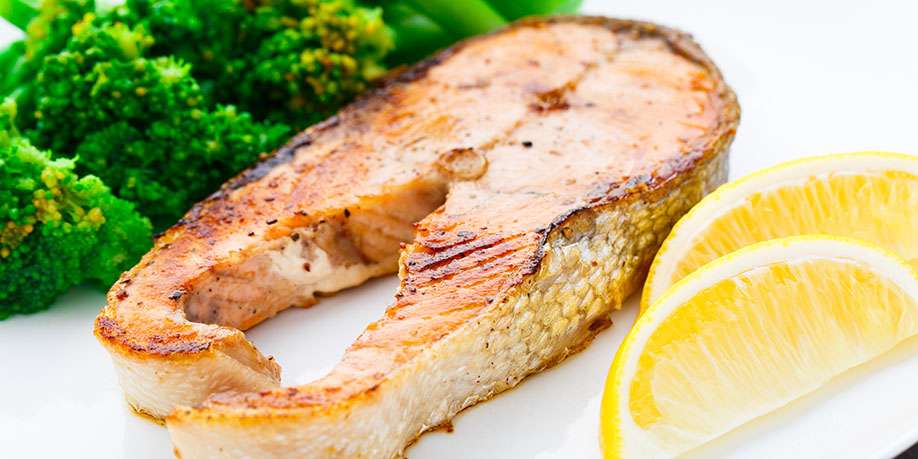 A healthy and diabetic-friendly dinner entrée that is quick and easy to cook and tastes better than salmon you get in a restaurant!
Salmon Salad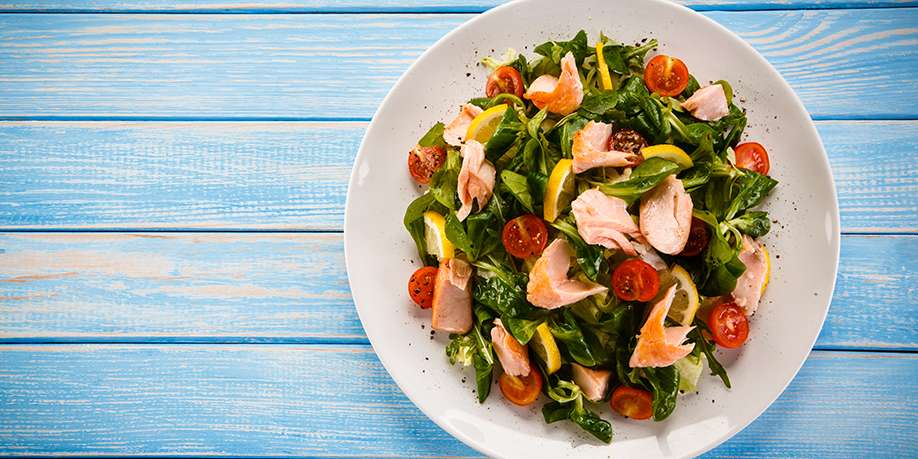 This diabetic-friendly salad with salmon with fruits, vegetables, and nuts will give you rich, unusual and delicious flavor.
Mango, Chicken, and Corn Salad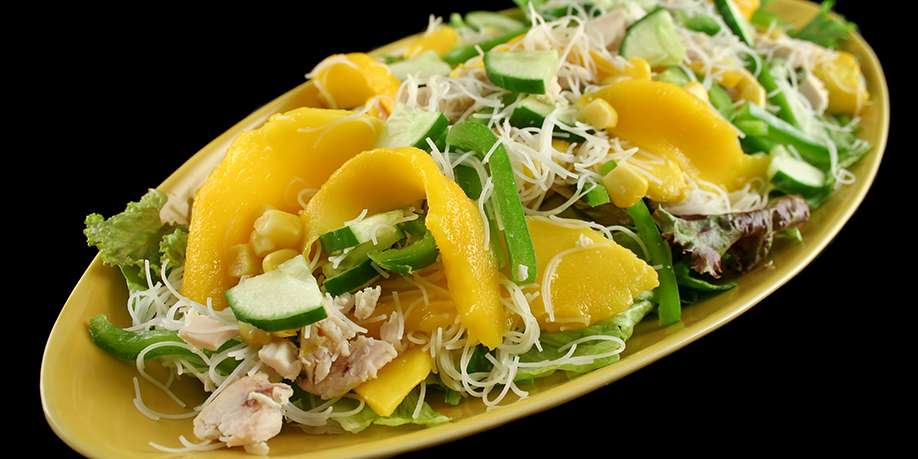 This diabetic-friendly salad is loaded with juicy chicken and creamy avocado. The tropical flavor of mango make this salad exceptionally delicious.
Tuna Steak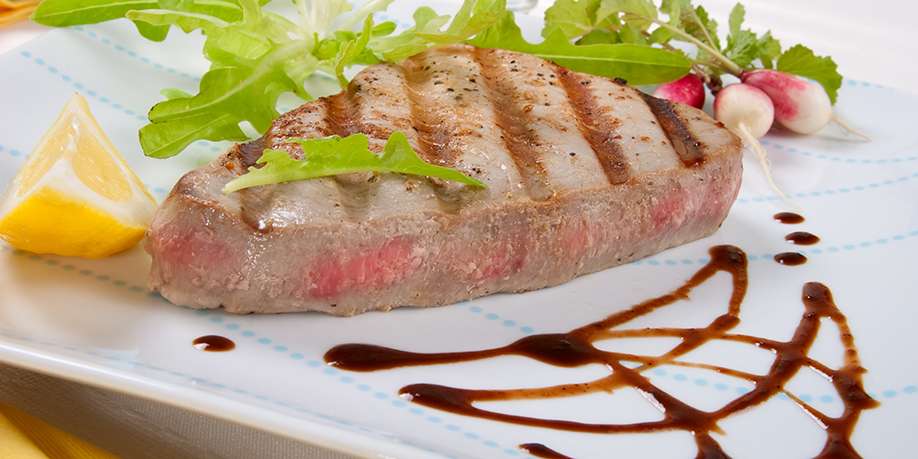 This diabetic-friendly recipe is for a delicious tuna steak that turns out to be very tender and juicy. This steak is perfect with salads, vegetables, and any side dishes. Serving it warm or cold makes it equally tasty.
Steak with Figs and Apples in Wine Sauce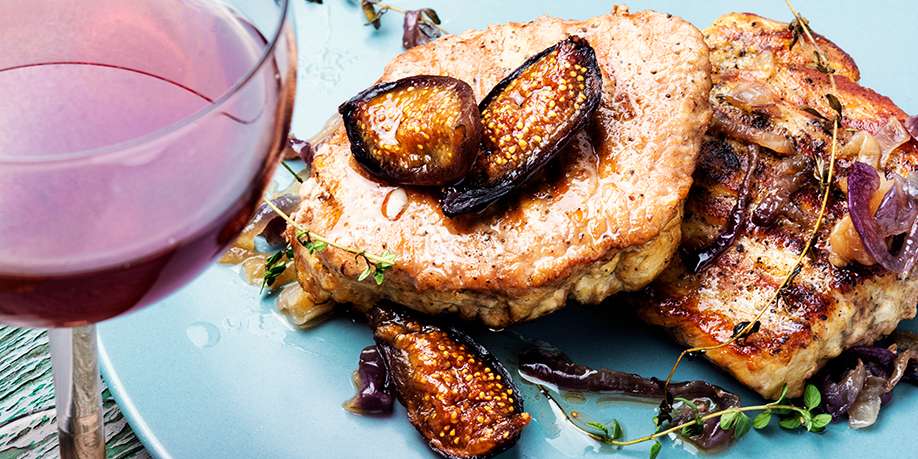 This is a recipe for a diabetic-friendly main entrée bursting with flavor. – An amazing special occasion dish!
Beef Steak with Fried Cherry Tomatoes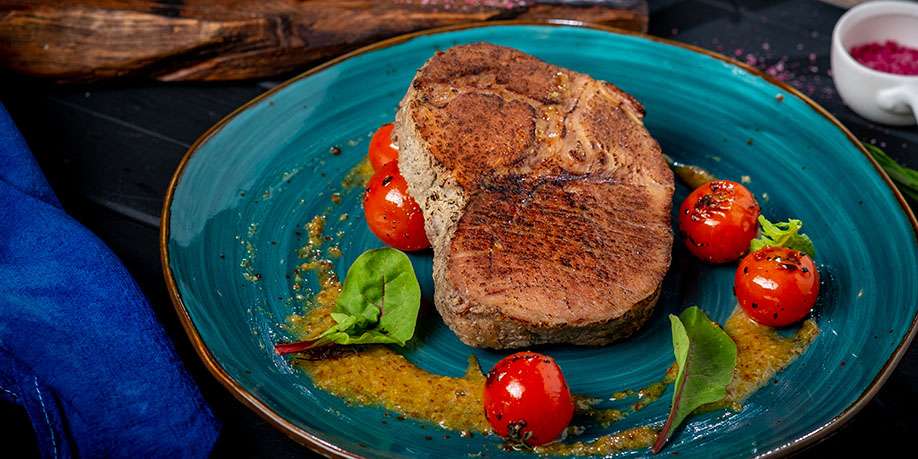 In this tasty diabetic-friendly recipe, a beef steak is perfectly fried and baked and then topped with fried tomatoes.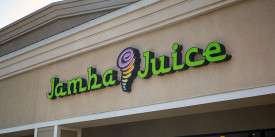 Jamba For People with Diabetes - Everything You Need to Know!
Read Next >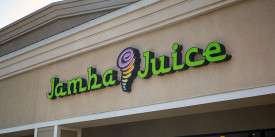 Jamba For People with Diabetes - Everything You Need to Know!
Next >










Do you have any questions about your diabetes condition or general questions about diabetes? You can now post those questions in DiabetesIQ Forum and have our diabetes experts answer your questions for FREE! Yes, there is absolutely no catch! - Registration only takes a few seconds and it's FREE. No credit card needed. You can ask any number of diabetes questions, all for FREE! Register today and join the conversation!