Best Cod Dishes for People with Diabetes – Everything You Need to Know
Best Cod Dishes for People with Diabetes – Everything You Need to Know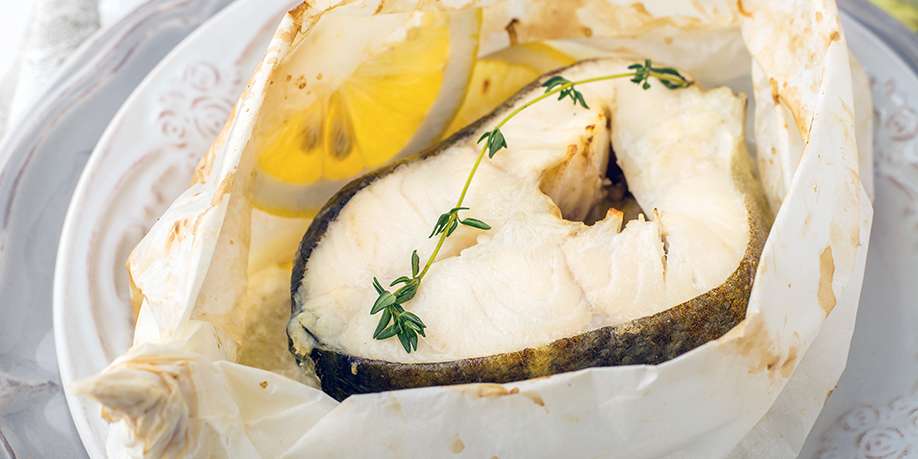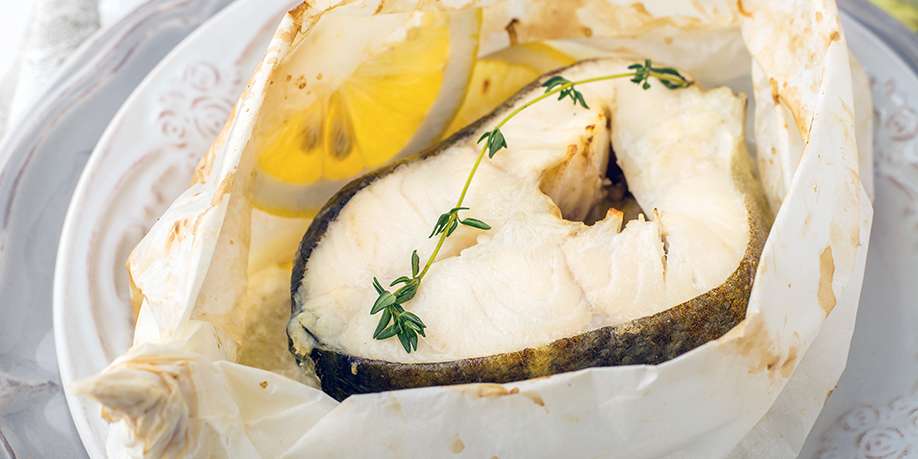 © Anna Ileysh | Dreamstime.com
If you are in search of diabetes-friendly dishes to make your diet more diverse, make sure to include cod on your lunch or dinner menu. This fish is very common, relatively inexpensive, and can be easily found in your local supermarket, yet it is very healthy and has several dietary benefits for people with diabetes.
One of the main benefits of cod is high protein content – 20 grams of protein in 100 grams of cooked fish. At the same time, cod is very low in calories and fat. Same 100 grams of cooked fish contain just 84 calories and 0.25 gram of fat, most of which is Omega-3 fatty acids that protect from heart disease.
Cod is also a great source of vitamins and minerals. The treasure trove includes Vitamins B6 and B12, as well as Vitamins A, C, E, selenium, phosphorus, and potassium.
Cod is actually healthier than many other types of fish as it has very low mercury content, similarly to herring and sardines. High mercury content is a common problem that is more often present in larger fish. Mercury is toxic in high quantities and can cause serious health issues. When it comes to cod, mercury content in it is so low, the fish is even allowed for pregnant women.
When it comes to cooking, cod is a very versatile fish! – It is great baked, grilled, steamed, boiled, and fried. That is why there are so many delicious cod recipes you can find online. We also have a few of our favorite cod recipes. Here they are for your enjoyment.
Cod in Tomato and Olive Sauce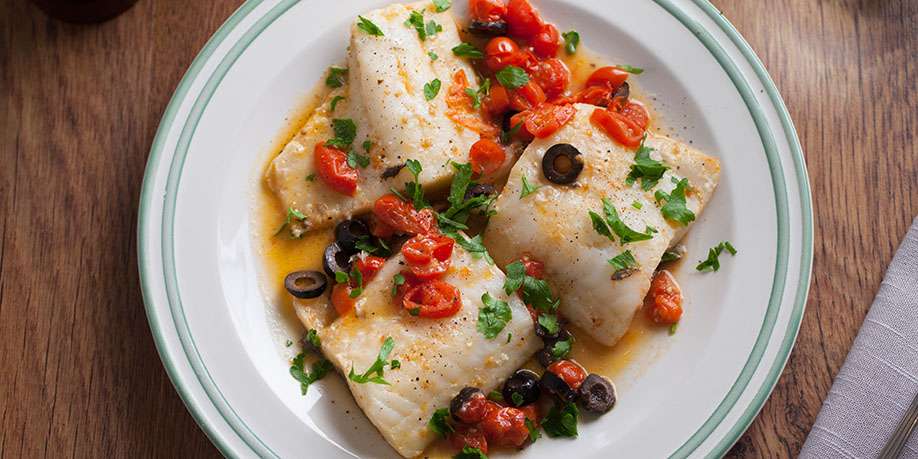 Tender cod in tomato and olive sauce is diabetic-friendly, very low on carbs and has a gourmet taste, which makes this dish an excellent choice even for a special occasion or for a holiday dinner.
Cod Baked with Vegetables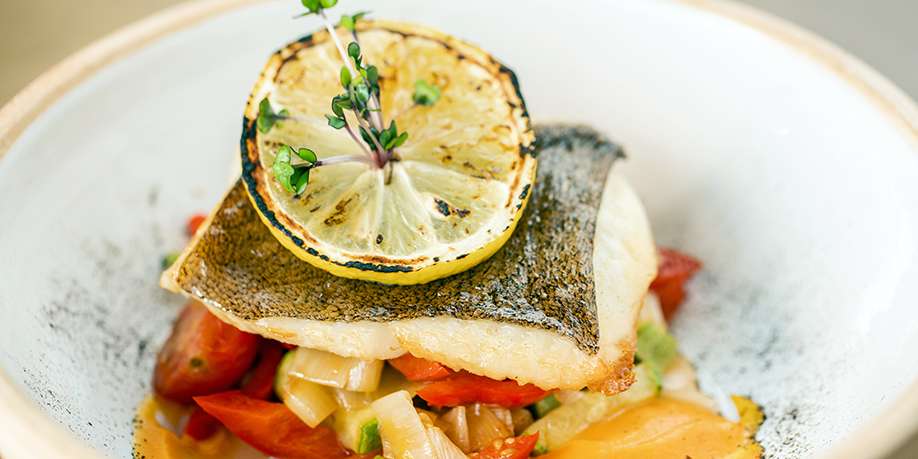 Cod is a dietary fish rich with vitamins and nutrients. It is also diabetic-friendly and very easy to cook. Here is one of such easy recipes – cod baked with vegetables.
Boiled Cod in Mushroom Sauce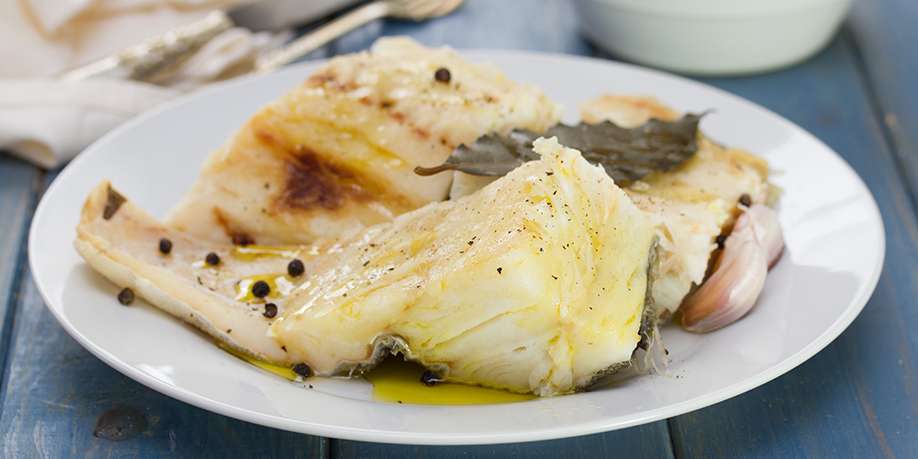 A diabetic-friendly main course of cod fillet with sour cream, mushrooms and white wine – those, who love fish, will appreciate this entrée's delicate taste and texture.
Cod Soup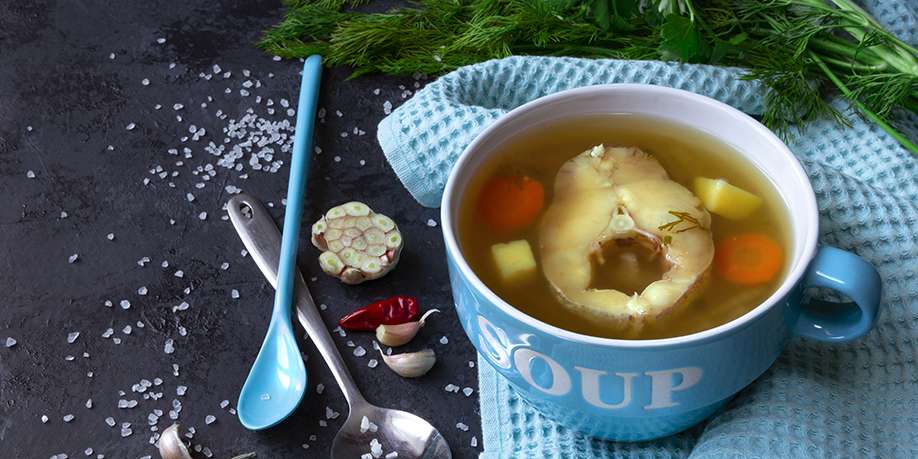 As many fish soups, this cod soup is very light, yet pretty filling, flavorful, and diabetic-friendly. A great combination that makes this soup deserve a place on your dinner table.
Tacos with Cod and Mango Salsa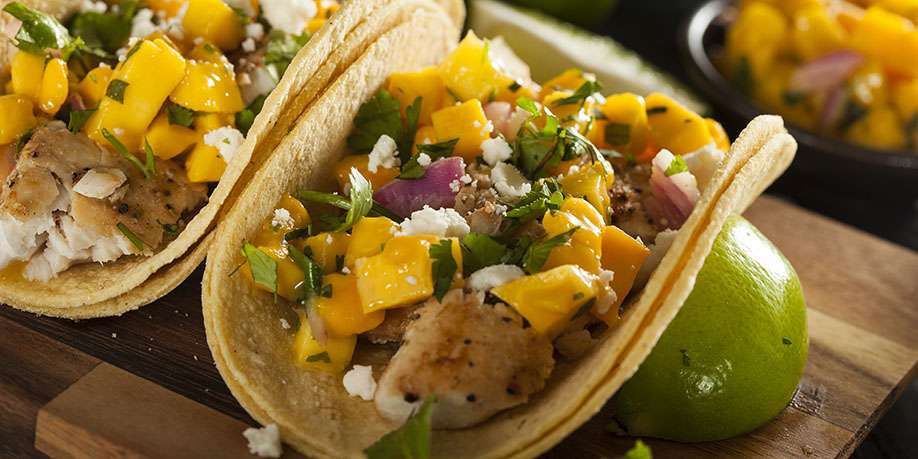 The pan fried cod filet is so tender it melts in your mouth, while the combination of other ingredients makes these diabetes-friendly tacos truly amazing!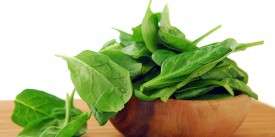 Best Dishes with Spinach for People with Diabetes – Everything You Need to Know
Read Next >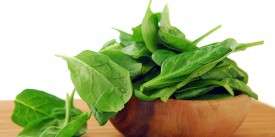 Best Dishes with Spinach for People with Diabetes – Everything You Need to Know
Next >










Do you have any questions about your diabetes condition or general questions about diabetes? You can now post those questions in DiabetesIQ Forum and have our diabetes experts answer your questions for FREE! Yes, there is absolutely no catch! - Registration only takes a few seconds and it's FREE. No credit card needed. You can ask any number of diabetes questions, all for FREE! Register today and join the conversation!